Review - Mitsubishi Lancer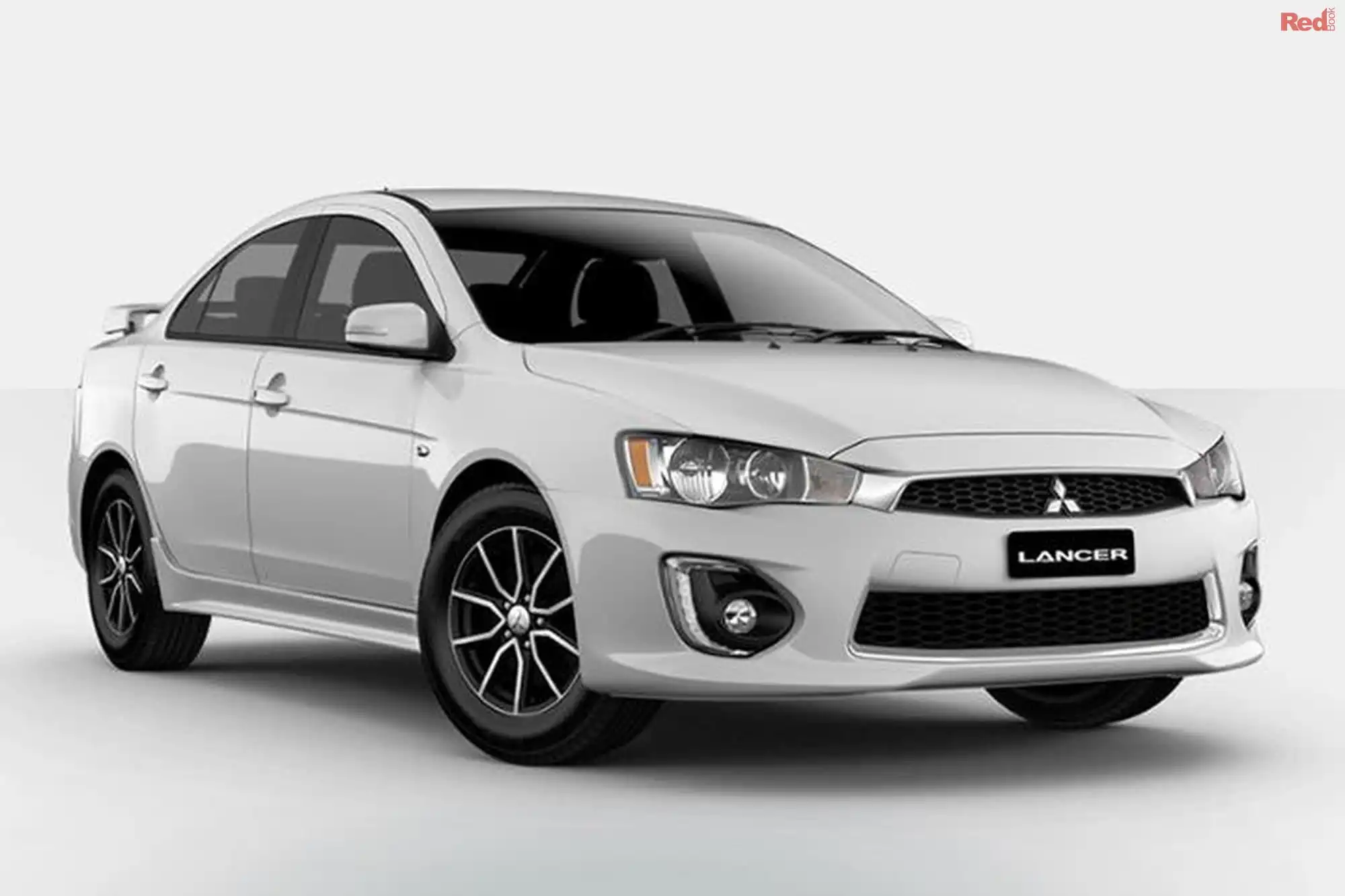 The more things change… the more Mitsubishi stays the same
Mitsubishi likes to hold onto its model generations for as long as possible. Unlike the real modelling word, these babies can stay relevant for decades. This shape has been around since 2007. Its precursor existed from 2000-2007, and the one before that from 1988 until 2000.
It's refreshing, in a way, to know that in this crazy world of spindle grilles and panoramic sunroofs, the Lancer has stuck with its tried and tested model. No surprises, just ol' faithful. But then again, prices start at $20,990 for the ES Sport, which is perhaps a little too much to pay for old school charm.
Exterior styling
There are three variations of the Lancer: The base range ES Sport, a slightly more kitted out LS, and an athletic GSR. GSR models come in a four-door sedan or five door hatch, whereas the other two variants are sedans. Standard on all models are LED day runners and chrome fog lights to class the ageing profile up a bit. Plus, the LS and GSR models are equipped with two-tone alloy wheels, as well as rain automated wipers and headlights.
What's inside?
For a small car, the cabin feels quite roomy in the front, with plenty of leg and headroom for the driver. In the back, passengers will be snug but by no means squashed, even with three adults across the rear seat. The interior is utilitarian, featuring hard plastics and very plain-looking door covers, but everything is where you'd expect it to be on the main dash with little surprises or confusion.
All variants boast cruise control and air con as standard, a reversing camera with images displayed on a 6.1-inch touchscreen, digital radio and CD player, USB port, Bluetooth connectivity, and a system that responds to voice commands. What's disappointing is that 2017 Lancers do not come equipped with Apple CarPlay or Android Auto - a standard feature in many cheaper cars.
Upgrade from an ES Sport model and you're looking at leather panels on front and rear seats, as well as a leather-wrapped steering wheel and gear stick. There's also keyless entry, heated and power-adjustable front seats.
In terms of safety, the Lancer doesn't do too badly with seven airbags, ABS brakes, reversing camera, and stability control. The LED lights also make it easier for drivers to see you in oncoming traffic.
---
Our verdict
The great thing about the Lancer is that its body style and interior fit out is basic enough that it does tend to age well. What's more, the interior design and major fixtures offer a level of familiarity that drivers can immediately respond to. There are no overwhelming hours spent trying to figure out all of the bells and whistles - no bitterness over major changes from one generation to the next.
The Lancer has a good range of standard interior features, with only a few extras as you move up the line. In fact, there aren't a lot of changes to each model as you upgrade, so unless you're really hankering for that 2.4L engine and keyless entry, we think the ES Sport offers the best value for money.
5 specs you need to know
Three variations: ES Sport, LS, and GSR Sportback (all available with manual or automatic transmissions)
Seven airbags and 5-star ANCAP rating
Boot space: 330 litres in the Sportback hatch and 400 litres in the sedan
5 year/100,000km warranty
Prices start at $20,990 for an ES Sport sedan
Pros
Long warranty and capped price servicing
Comfortable cabin
Straightforward interior with functional dash
Cons
Misses out on the latest active safety features
Not compatible with Apple CarPlay or Android Auto
Sat-nav optional extra