Review - Subaru WRX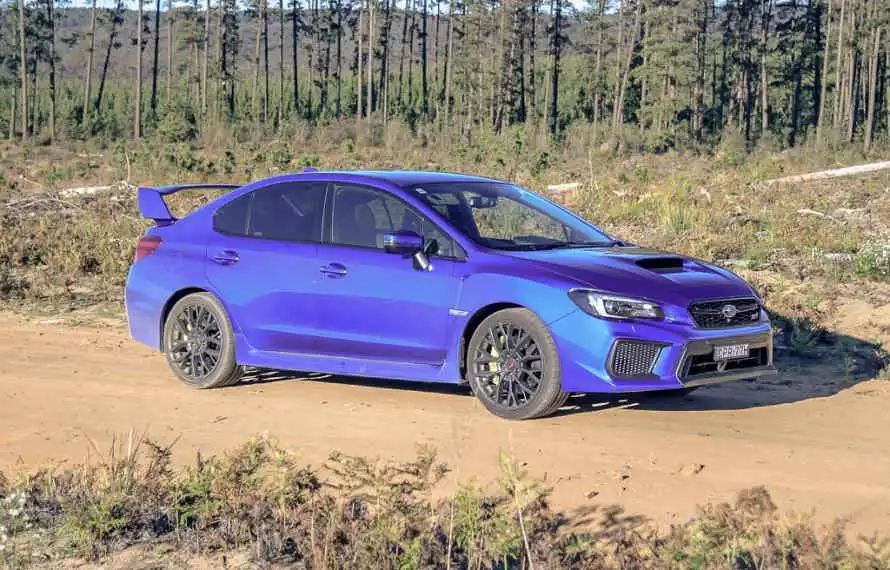 There once was a time when the Subaru WRX was the chariot of choice for hoons and boy racers.
Now it has grown up into a sophisticated sports-luxury car with quality to rival its European counterparts many times its price. Picture yourself sweeping through the city nightscape in this heroic, compact sports sedan. Your favourite anthem blaring as the power of a samurai sports sedan brings out your inner femme fatale.
Kicking off from a great value $39,240, Subaru's latest WRX is a solid, beautifully assembled and safe premium sedan with a playful side unlike any other. The handsome and bold styling, including quad exhausts and bonnet scoop are just a hint of this rocket ship's capability. 0-100km/h in 5.9 seconds for manual or 6.6 in the auto are just part of the story.
The feel of the steering and the assurance of Subaru's all-wheel drive system always remind you that you're in something special. For $2000 extra, Subaru's Lineartronic automatic is a burger with the lot, bringing extra modes including Sport and Sport sharp and some paddle shifters to bring out your inner video-gamer.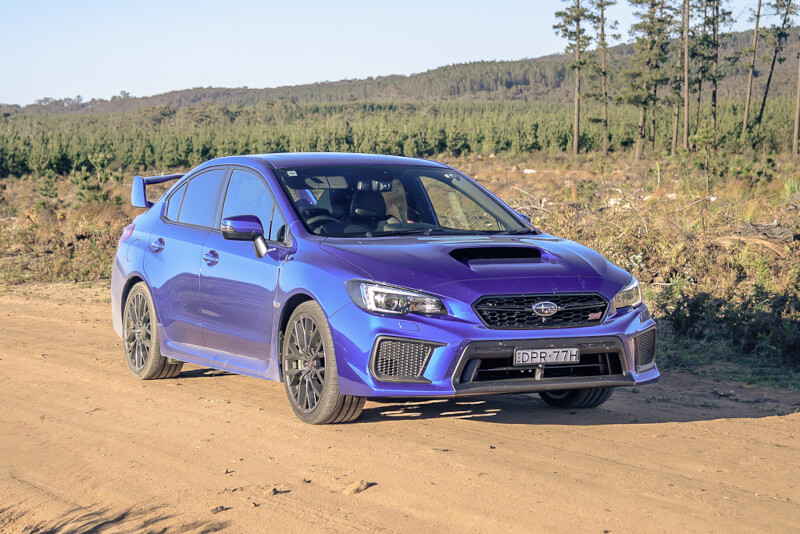 Fun, yet practical
Every WRX comes packed to the rafters with equipment, including reverse camera, climate control, sports seats to hug you tight and a colour screen Bluetooth infotainment system. Despite the fun factor, remember at its core the WRX is a family sedan with 460L of boot space and folding rear seats. If you have little ones, there are child seat anchorages in the back. There are no sports car compromises here, thank you very much.
A 5 star ANCAP safety rating backed by a very solid braking system means you're always prepared for any surprises. Colour wise, as hard as it is to go past Subaru's signature World Rally blue, there are also six other sultry hues to choose from, including Pure Red, classy Lapis Blue or Ice Silver.
If there is one drawback of the entry-level WRX, it is that the six-speaker stereo delivers good bass but is prone to distortion at high volume.
WRX with more
That's where the $45,140 WRX Premium comes into play. It adds an extra layer of luxury and technology on top of an already awesome baseline. Things like electric leather seats, power sunroof and satelite navigation wind that comfort factor up further.
Subaru's EyeSight camera system takes safety up a notch too, with radar cruise control that helps you keep a safe distance in traffic, and city emergency braking with obstacle detection.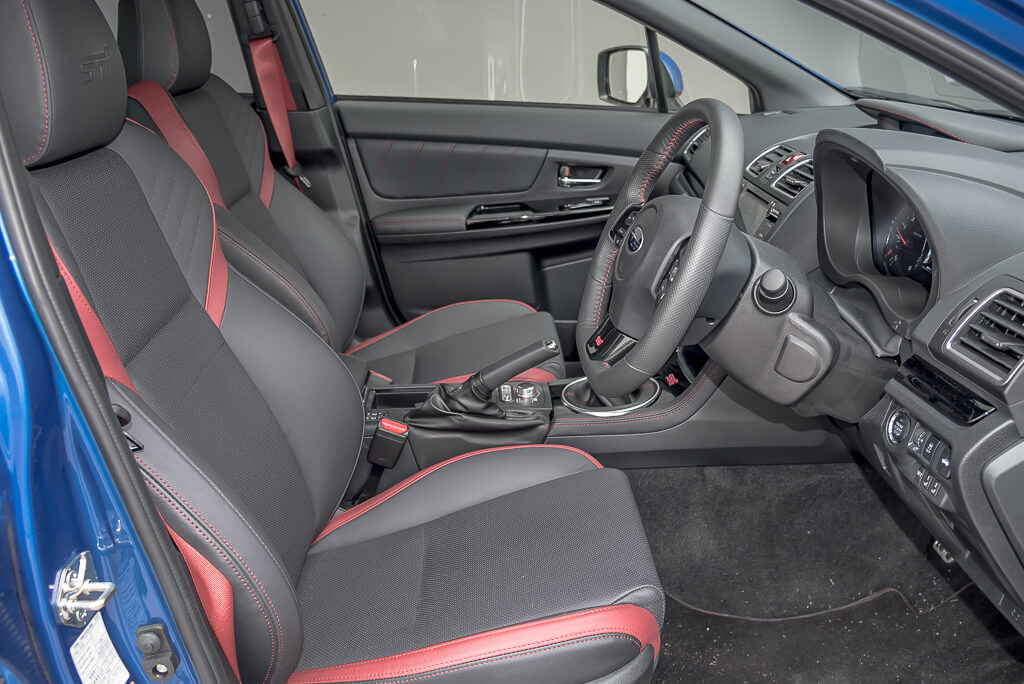 Our verdict
When it comes down to it, the WRX has become a very refined, grown up alternative to European sporting sedans, with more grunt and finesse for the price. It might have started as a rally hero and a boy racer's dream but it's time for girls to have the fun.
5 specs you need to know
Engine: 2.0-litre turbo four-cylinder
Transmission and drive: Six-speed manual or CVT automatic
ANCAP Rating: Five stars
Official fuel economy: 8.6L/100km (10.5 L/100km)
0-100km/h as tested: 5.9 seconds (6.6 seconds for auto)
Pros
Fun, agile chassis, steering feel
Eye-popping all-wheel drive grip
Comfortable interior, and practical
Safety
Value for money
Cons
Heavy, notchy manual gearshift at low speed
Ordinary audio quality in base model
Touch screen can be distracting and complex in Premium
Can be thirsty