Review - Porsche Cayenne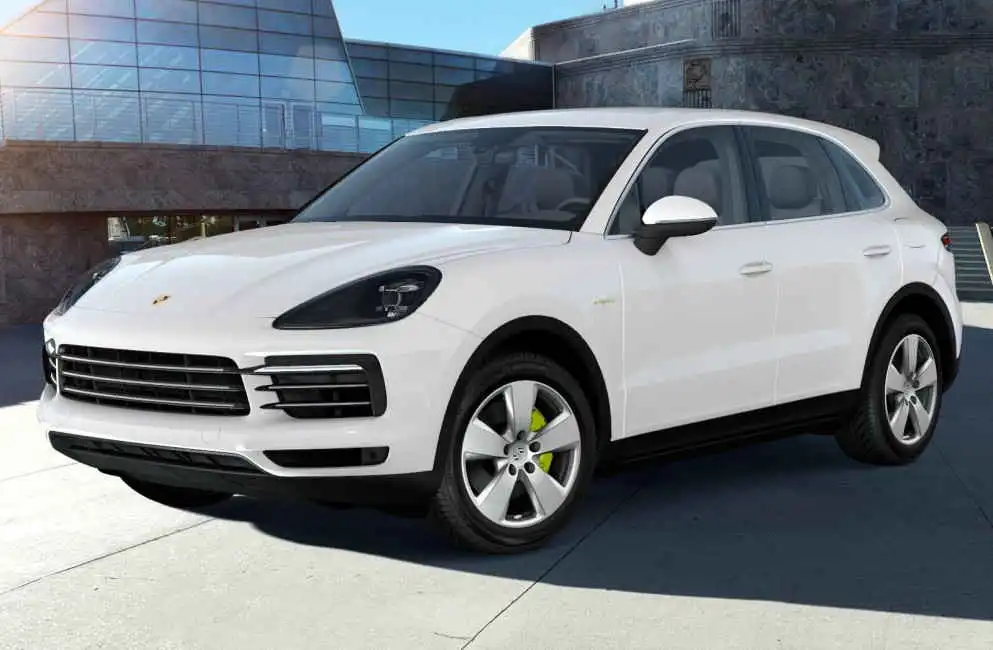 Porsche offers a range of models, from diesels to hybrids, to full-on twin-turbo V8s if that's your thing. All can be optioned in infinite ways too so you're never likely to see your neighbour buy an identical model.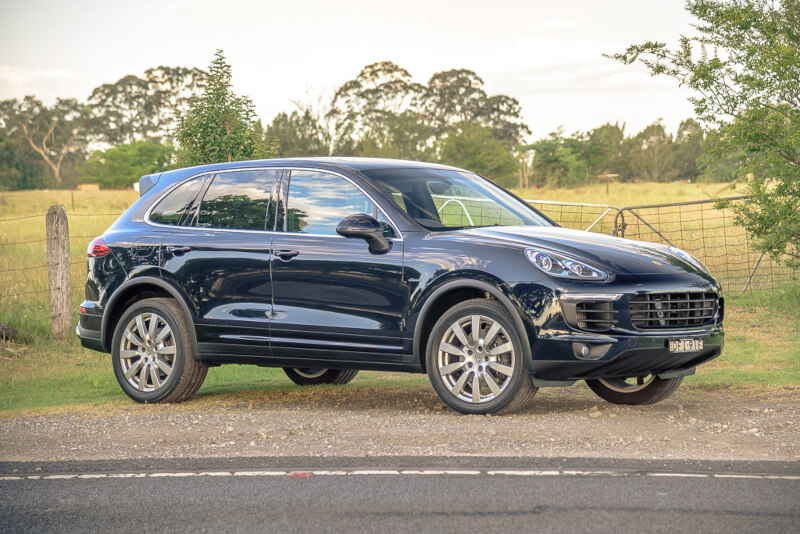 A face only a mother could love
Front passengers are greeted with a waterfall of buttons that flow down a sloping centre console, supported by big grab handles and great forward visibility. It's all very exquisite and it feels really special when you're inside. Most of the furniture is covered in leather, but buyers can of course go nuts with the options, spanning from two-tone themes, soft ruffled leather, Alcantara, embossed, natural, smooth… and the variety goes on as far as your bank account can handle.
For rear passengers there's a cool console with stacked climate vents matching those in the front, along with a flip-down armrest and cup holders, and loads of room for legs, shoulders and heads. We wouldn't say it's the largest rear seat space in this class, that'd go to the Volvo XC90 or the Audi Q7, but no passenger is going to be complaining here.
On the outside the Cayenne isn't really regarded as a stunning SUV to behold. It definitely makes an impact, but whether it's a negative or positive impact is really in the opinion of the observer. We think it looks rather odd and a bit monstery.
Straight from the autobahn
On the highway is where you'll get your first taste of Porsche's renowned driving confidence and capability, having been born in the land of the high speed autobahns in Germany. The Cayenne is easily one of the most stable and reassuring SUVs on the market, especially at high speeds. The feeling of solidity is immediately obvious, and ride quality is superb, with an absorbent yet braced and connected feel.
Driving a Porsche, no matter what style of vehicle, should give you a clear representation of the benchmark of the class. Around a nice mountain road there's no doubt the Cayenne is at the forefront. Surprisingly though it won't blow your mind in terms of bending the laws of physics. In our opinion, there are large SUVs on the market at the moment that can provide very similar levels of engagement and capability, at a lower price.
Our verdict
Sure, it's not much of a looker but all of the Porsche heritage is there. The driving feel, the immaculate attention to detail and German precision build quality, and of course the outstanding highway stability. It feels rock-solid and is likely to stand the test of time.
While the diesel option isn't the quickest SUV on offer, it does present appealing fuel economy figures. And best yet, if you really want economy the hybrid option is both swift and super frugal.
5 specs you need to know:
Engine: 3.0-litre turbo-diesel V6
Transmission and drive: Eight-speed auto, all-wheel drive
ANCAP safety rating: Five stars
Official fuel economy: 6.8L/100km
Time from 0-100km/h: 7.6 seconds
Pros
Feels rock-solid on the highway
Porsche heritage
Prestige interior and quality
Cons
Slow in diesel form
Not the most attractive SUV out there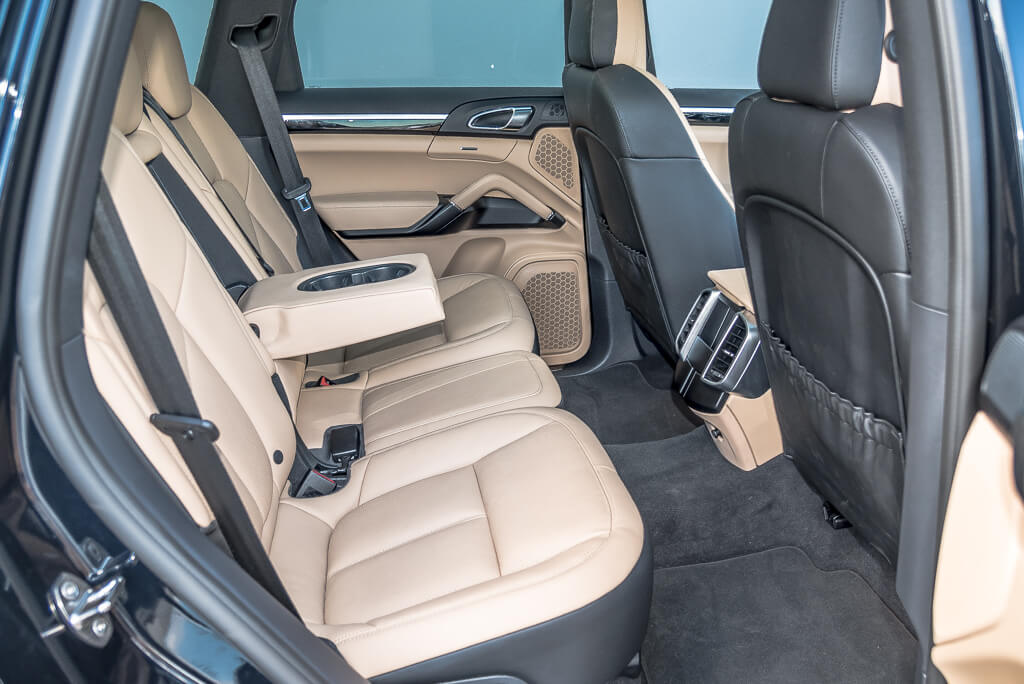 VD Veronica D saved $2,539
off the NSW recommended retail price of a Mercedes GLA 250 4 MATIC on 29 Jan, 2021.
off the NSW recommended retail price of a Lexus UX200 Luxury on 07 Jan, 2021.
off the NSW recommended retail price of a Mazda MX-30 G20 ASTINA (FWD) on 10 Aug, 2021.
Savings are based on the difference between the actual driveaway price paid by customers on their new car purchases including stamp duty, government
charges and on-road costs and the Redbook Manufacturer Suggested Retail Price (MSRP) plus stamp duty, government charges and on-road costs.