rom a company renowned for producing two-door sports cars and recently prestige SUVs, the Panamera is regarded as one of the classiest models in the showroom. It's the business class suite for executives who require quality, precision, and Germanic efficiency, seven days a week.
The everyday supercar
The Panamera interior presents a very smart and down-to-business decor, with an almost bewildering arrangement of buttons lining up the centre console. It's like stepping into a spaceship. Some of the displays do seem to have aged a little, with the LCD inside the instrument cluster presenting early-2000s graphics.
The main touch-screen display also echoes Volkswagen, especially with graphics and tones. But this isn't necessarily a bad thing as VW systems are very clean and straight to the point in terms of functionality. Porsche also offers a more comprehensive system as an option.
It isn't just about being formally dressed and on time either. The Panamera is quite practical. In the back is a large cargo space accessible via a hatch-style lid. This can be expanded to an SUV-like capacity if you don't need the rear seats (by folding them down). The load space is high but it goes much deeper than you might expect, making it a genuine everyday-useable vehicle.
German precision comes out to play
Somehow Porsche has managed to recreate its traditional oversteer-happy personality into the Panamera. Keeping in mind this features a front-engine layout unlike the rear-mounted setup in its iconic 911 models. The steering is sublime with excellent feedback at all times, and the car feels nimble and playful, like a much smaller vehicle.
This is the part that surprises us most. We were expecting it to feel heavy and cumbersome yet with nice steering. It does feel heavy but the level of engagement really is on another level. You can use your fingertips to place the car precisely where you want it, and make any fine adjustments along the way. In that sense it's immediately evident this is one of those rare vehicles that has been engineered by people who actually like driving, and not just a bunch of accountants that are trying to turn a profit.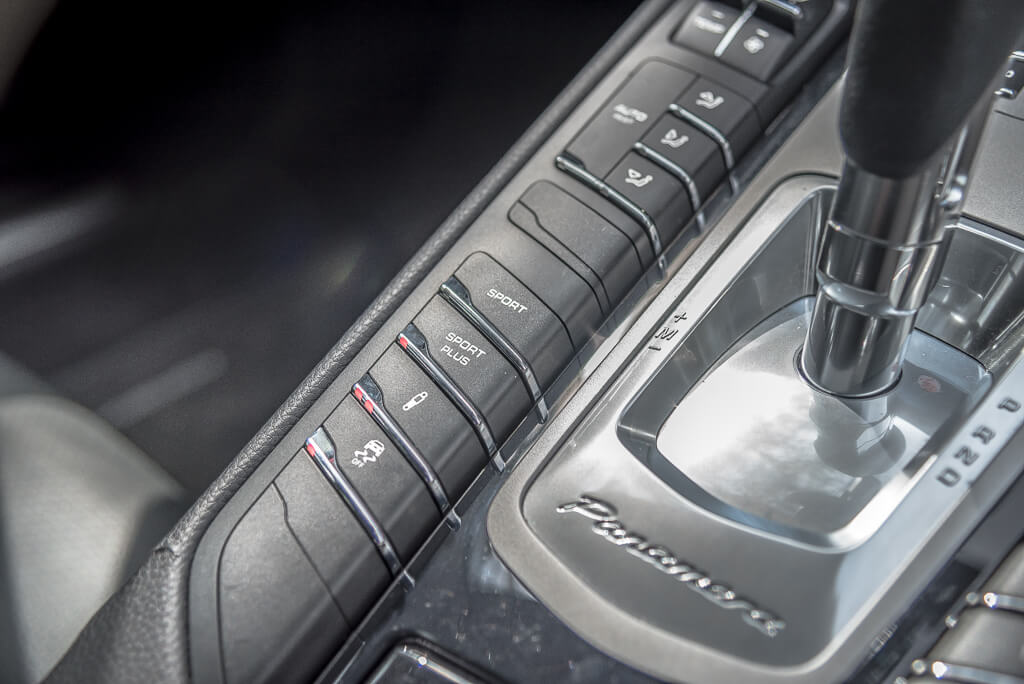 Our verdict
Can Porsche really make a four-door sedan and get away with it? Is it really a true Porsche sports car? If Porsche is a brand that provides exclusive, driver-focused engineering both mechanically and ergonomically, then yes.? It is a genuine Porsche and thus a genuine sports car. It just so happens that it has four seats and four doors, and features a design that blends in with the crowd.
5 specs you need to know:
Engine: 3.0-litre turbo-diesel V6
Transmission and drive: Eight-speed auto, rear-wheel drive
ANCAP safety rating: Not tested
Official fuel economy: 6.5L/100km
Time from 0-100km/h: 6.5 seconds
Pros
True Porsche driving character
Build quality
Powerful, even in diesel form
A sports car for all the family
Cons
Design isn't going to appeal to everyone
Lots and lots of buttons inside