Since their introduction, people movers have become a hit with large families, offering a comfortable and spacious platform that isn't afraid of family duties, and in recent generations, they've become a more exciting, modern, and sophisticated affair.
With that in mind, let's take a look at some of the cheapest people movers available here in Australia, and break down some important specifications to help you out with your next purchase.
Taking the honour of Australia's cheapest people mover is the soon-to-be-replaced LDV G10, which is priced from just $34,200.
While LDV has announced its departure, the company still has a heap of G10 stock on hand, so ahead of the arrival of its Mifa replacement, it's still very possible to get your hands on a G10 people mover before it departs from Australian shores.
The base model comes powered by a 1.9-litre turbo-diesel sending 106kW of power and 350Nm of torque to the rear wheels via a six-speed manual, with an automatic option also available.
Standard equipment for the base model includes 16-inch alloys, cruise control, air conditioning and a 7.0-inch infotainment system with Apple CarPlay, with seats for seven and up to nine people, depending on the variant.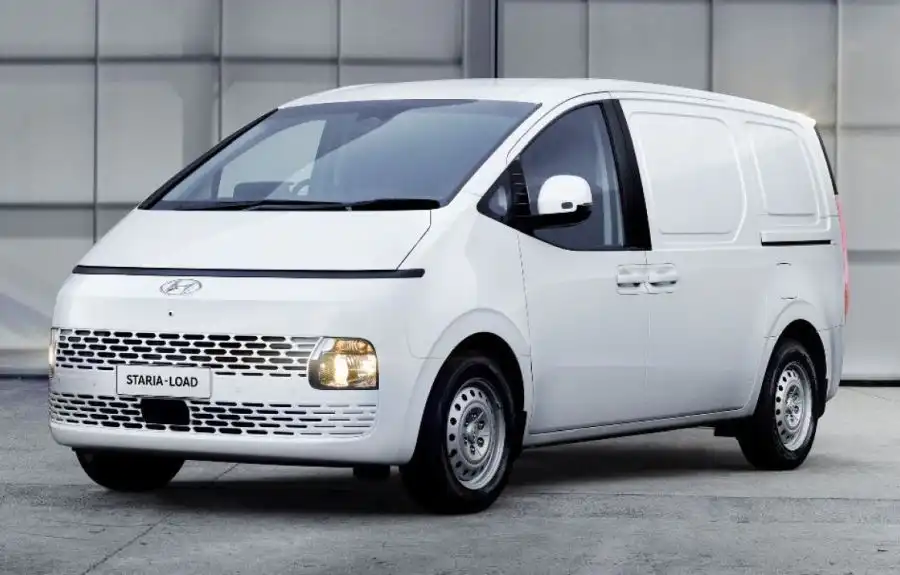 Hyundai took the market by surprise when it first introduced the Staria people mover, which has been quick to prove that it has more than enough substance to match its style for large families looking for a comfortable and practical people mover.
The Staria range kicks off from $45,240 for the base model, which comes powered by a 3.5-litre V6 engine producing 200kW of power and 331Nm of torque, with the option of a 2.2-litre turbo-diesel to cut down on fuel use.
Inside, the Staria's cabin is incredibly spacious and filled with light thanks to the massive windows all around the cabin, with a clever interior design that can comfortably accommodate up to eight people.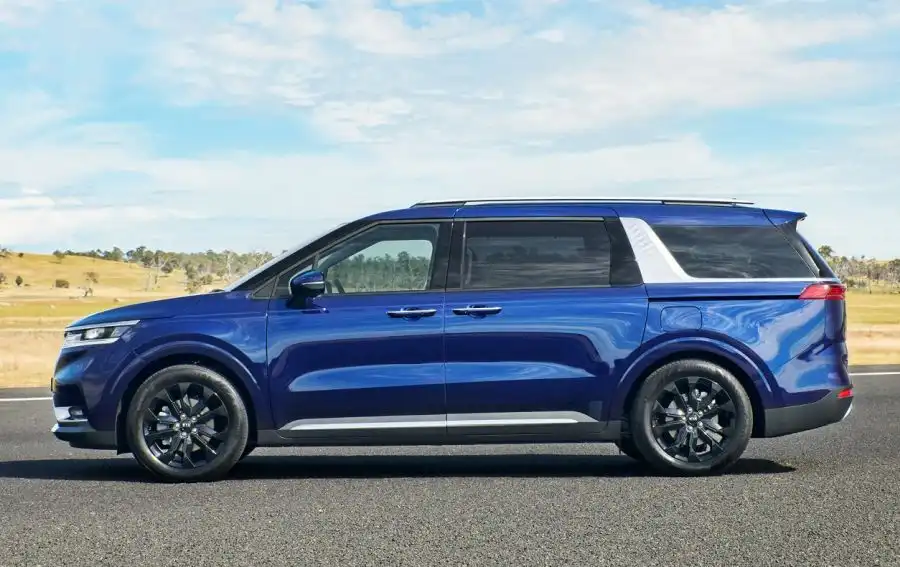 The Kia Carnival is one of the most impressive people movers on the Australian market, and comes reasonably priced for family buyers with prices starting from $46,880.
The news gets even better for buyers considering the Carnival platform received a major overhaul just a year ago, with more interior space, a range of fuel-efficient engines, and more technology fitted as standard.
The Carnival has won multiple awards within the people mover segment thanks namely to Kia's clever interior designs that gives occupants in the second and even the third row an impressive amount of space inside the cabin, which results in one of the best people movers on the market.
LDV Mifa
Priced from a very competitive $53,990 drive-away, the upcoming LDV Mifa is significantly more expensive than its replacement, the LDV G10 people mover, but offers impressive specifications and a generous equipment list to win over buyers.
It comes powered by a 2.0-litre turbocharged four-cyldiner engine producing 160kW/360Nm to the front wheels with the help of an eight-speed automatic transmission.
Standard equipment for the base model includes 18-inch alloys, LED headlights, a 12.3-inch digital instrument cluster, keyless entry and a 7.0-inch infotainment system with Apple CarPlay, in a spacious seven-seat design that looks set to take the people mover car segment by storm.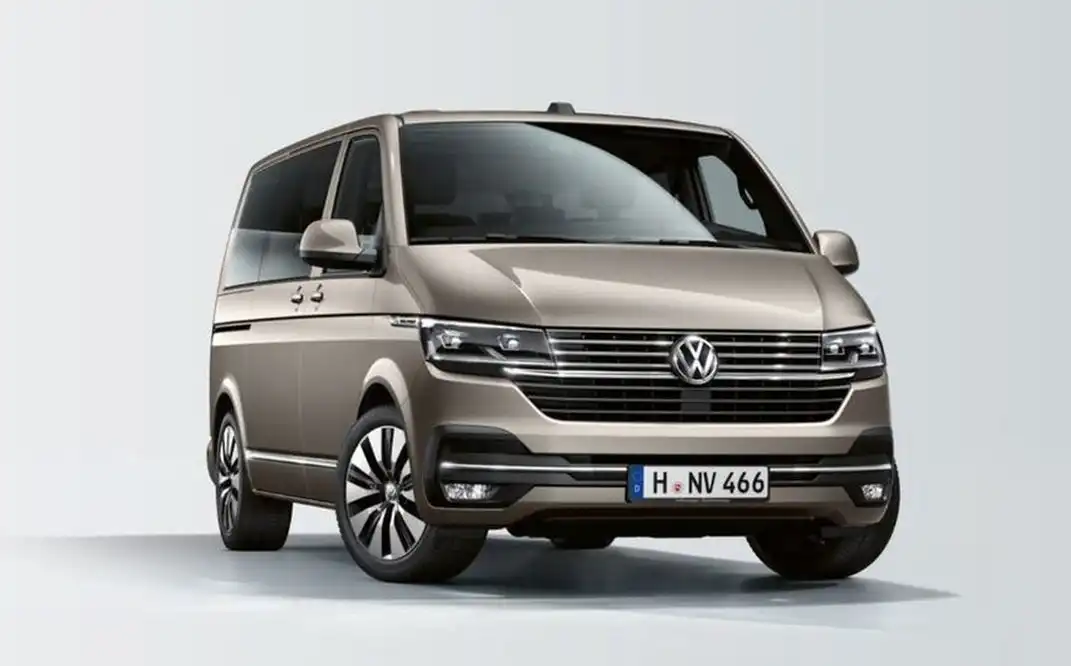 No stranger to the world of vans and people movers, Volkswagen's most impressive family-friendly affair comes in the form of the Multivan which, here in Australia, is priced from $58,990.
The Multivan range is available with a choice of two turbo-diesel powertrains that kick up a healthy amount of power and an impressive amount of torque which, paired with VW's dual-clutch automatics, makes for a wonderfully smooth driving experience.
Inside, the Multivan's cabin is large, practical, and filled with clever touches that make it perfect for large families. The second row seats are able to rotate and slide for easy access into the third row, and can even recline so your passengers can get comfortable on long journeys.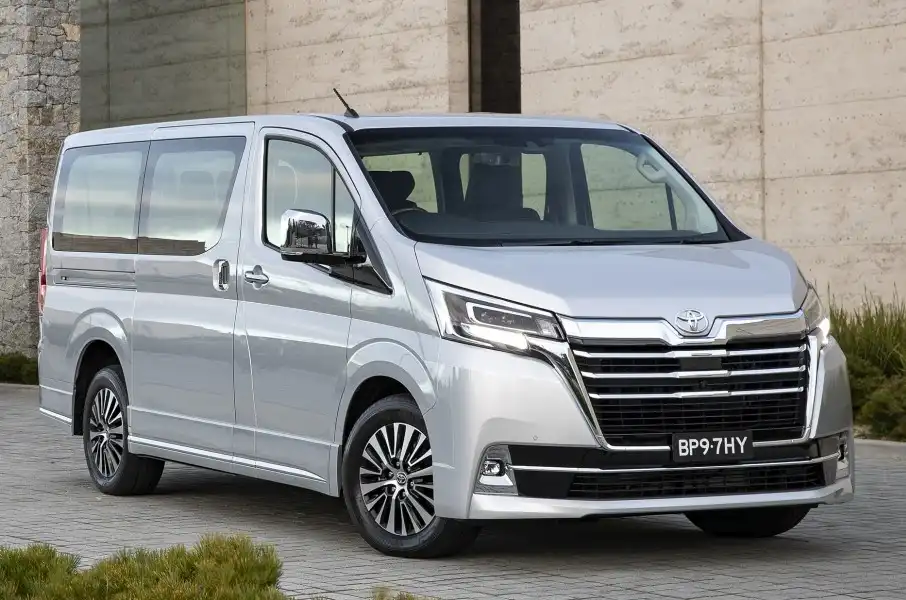 Toyota's main entrant to the people mover segment comes in the form of the Granvia, which is a comfortable, well-equipped, and undeniably practical offering for large families.
The Granvia is priced from $64,090 here in Australia for the six-seat variant, with the eight-seater priced at a $2,000 premium. It comes powered by a 2.8-litre turbo-diesel producing 130kW of power and hefty 450Nm of torque, powering the rear wheels via a six-speed automatic transmission.
Inside, the Granvia's cabin is incredibly spacious and features four captain's chairs in the rear, with the eight-seat variant picking up a bench seat in the rearmost of the cabin that makes for a great eight-seat people mover.
Request a Quote
If our list of the cheapest people mover cars in Australia has sparked your imagination, click here to get a free quote or get in touch with one of our car-buying experts.