Review - Chrysler 300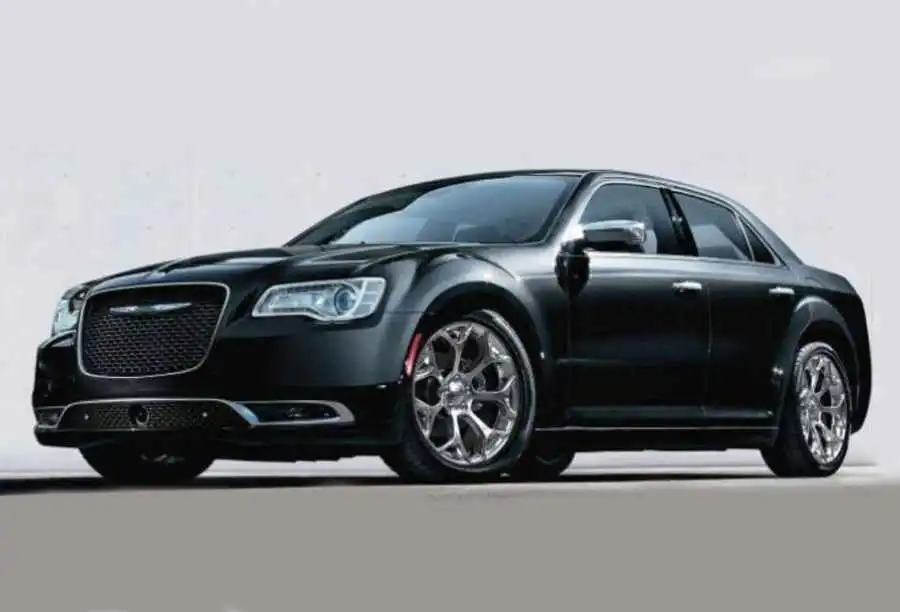 If you like your cars large with big wheels and swag levels off the chart, the 300 is the gangster's paradise on wheels that will have you grinning as you cruise down the local esplanade. Chrysler has really delivered the goods this time, with the sharpest sedan on the block. It has room, comfort, standard features, safety and speed by the bucket load and doesn't even break a sweat getting you from point A to point B.
Coolness personified
The 300 has crisp, classic, square lines that give it way more style than your typical sedan. The massive 20-inch wheels stand out wherever you go, with big wheel arches showing them off handsomely. The grille looks like something that belongs on a $500,000 Bentley, not something costing one tenth of that.
The American way is to have more of everything and the 300 interior truly embodies this. Illuminated, heated and cooled cupholders, heated and cooled leather seats, gynormous 8.4-inch touch screen with apps, tri-zone climate control, keyless entry and start, rich woodgrain and superb build quality are just the tip of the iceberg.
The American way; more of everything
You get pretty much everything you'd expect on a car worth six figures, and even more in some cases! The Uconnect infotainment system comes with digital radio, navigation, Pandora and Stitcher integration and more. There's power front seats, USB ports for rear passengers, cornering bi-xenon headlights, a digital instrument display for the driver, and keyless entry with push-button start. All of this is standard.
Comfort and space is superb, as always. The big cushy seats do more for your backside than hug you in, but they suit the nature of this big cruiser perfectly. In Core specification they are wrapped in a durable cloth with special SRT stitching. Headroom and legroom isn't going to be a problem for most people, sitting in the front, however, the rear seats are not quite as roomy as a Commodore or Falcon, particularly in the middle.
---
Our verdict
The bottom line is that for the money, there's not much else with the level of coolness you get with the 300. It also backs the ghetto aesthetic up with a jaw dropping level of interior goodies, a plush and comfortable interior, A V6 or V8 engine with raw American grunt and more interior and boot space than you can poke a stick at.
It might be a bit thirsty at times, but timeless style that will have you checking yourself out in every window you drive past more than makes up for this.
5 specs you need to know:
Engine: 3.6-litre V6, 6.4-litre V8
Transmission and drive: Eight speed automatic, rear-wheel drive
ANCAP safety rating: Not tested
Official fuel economy: 9.7L/100km, 13L/100km
Tested time from 0-100km/h: 4.9, 7.3 seconds
Pros
Engine power and soundtrack
'SRT Performance Pages' app for V8 model
Uconnect touch-screen interface
Features and overall value for money
Cons
Can be thirsty
Average steering
Difficult to park