Japanese carmaker Honda has struggled over the past few years, conceding market share to the likes to Mazda and Toyota. It wasn't entirely Honda's fault, mind you. As manufacturers continue to focus on optimising fuel efficiency, we're seeing bigger cars that boast consumption figures similar to that of the light/city vehicle category. And with no environmental guilt to hold us back, buyers are steering away from compact cars and into the mid-sized and SUV markets.
Competition is tough, however Honda has proved it has what it takes to compete. By May 2017, the brand saw a mighty 43 percent surge in sales compared with the same time in 2016. Things are certainly on the rise thanks in no small part to the updated Jazz.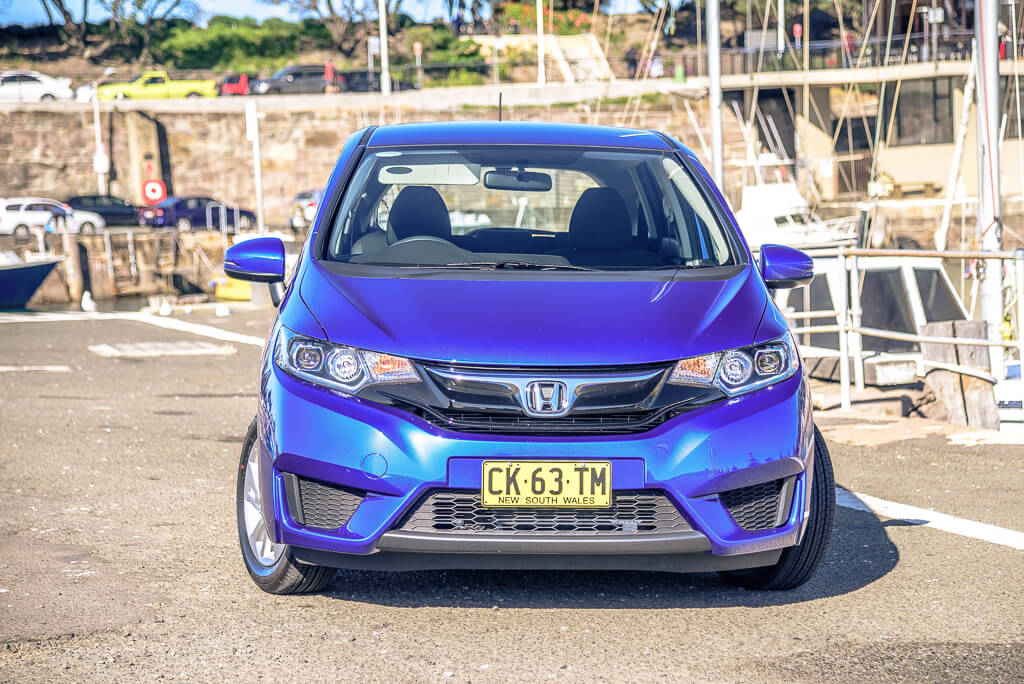 What's your type?
The Jazz has maintained the same three variants for its five-door hatch: The VTi (the only model available with a manual transmission), VTi-S, and the range-topping VTi-L. All models come with the same 88kW, 145Nm 1.5-litre petrol engine. They also have a similar list of features and engine capacity (the only difference being bigger alloy wheels as you upgrade).
When base models start at $14,990, it's up to you to decide if leather seats and keyless entry are worth the almost $8k to upgrade to the top range. Strangely enough, red is the only standard colour for the Jazz. Six other colours are available, however these hues of metallic or peal paint will put you back another $495.
The best thing about the Jazz is the fact that its high roofline accommodates tall people rather nicely. Honda have actually done a great job of keeping the van-like, almost boxy exterior quite sporty with a range of sleek contours rippling through its profile. This look is complemented by slim LED lights at the front and back and a sleek set of fog lights on the top two models.
A nice repertoire of features
What's great about the Jazz is the bloated list of features that come standard. There's cruise control, a 6.1-inch multimedia touchscreen, Bluetooth, USB, AUX, and HDMI connectivity, basic four-speaker stereo, a reversing camera (but no rear sensors unless you're in the VTi-L model), and a multi information display on the dash.
The interior layout is clean and functional, although hard plastics do seem to be the material du jour.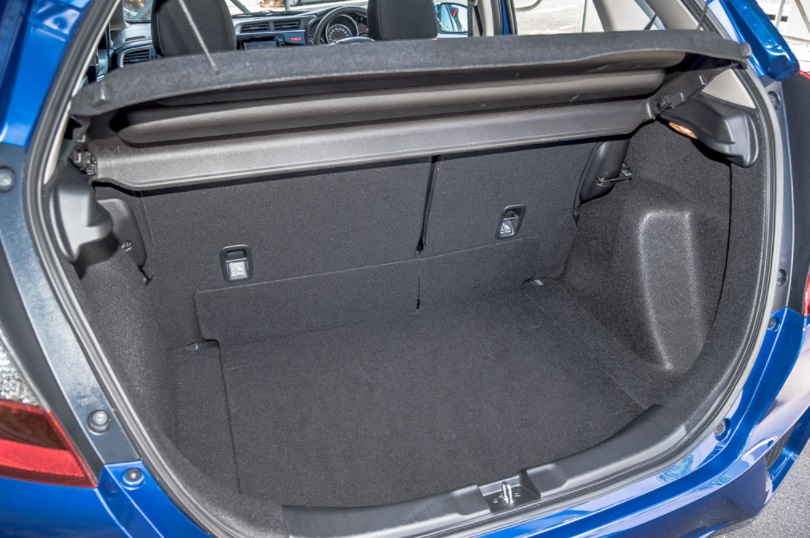 Our verdict
The Jazz is kitted out with all of the features you need for a very affordable base price. Like many mid-range compact cars, there's little incentive to upgrade to a more expensive model given how much comes standard (you know, unless you're really into leather-wrapped steering wheels).
Space wise, the Jazz really shines. Not only do the rear seats collapse to a completely flat state, you can also split them 60/40 and flip the bottom of either seat upwards to create a huge amount of storage space on the rear floor. Add to this a whopping 350-litres in the boot and you've got a car that can easily make the trip away for a long weekend or bear the load of your latest visit to Bunnings.
5 specs you need to know
1.5 litre four cylinder engine
Fuel economy: 5.8L/100km (6.2L/100km for the manual option)
Six airbags and a 5 star ANCAP rating
350-litre boot
Versatile back seats
Pros
Excellent visibility
Great value with lots of standard features
Practicle interior that can handle a trip to Ikea
Cons
Service intervals are set for every six months
No Autonomous Emergency Braking
Metallic paint cost