Review - Jaguar F-Type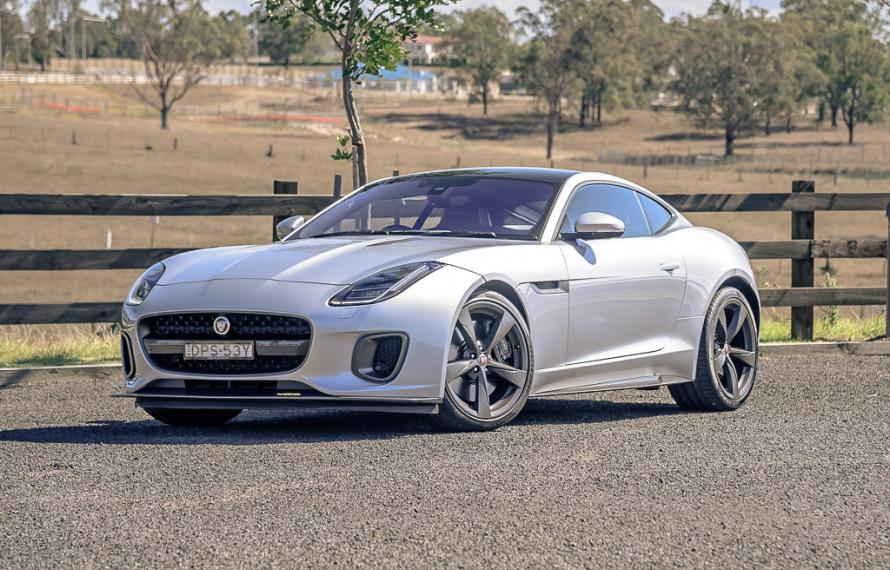 In Australia you can get the F-Type with a monster supercharged V8 with enough power to buckle the Earth, or you can opt for more efficient supercharged V6 and even a four-cylinder. You can also go for a stunning drop-top convertible or a more subtle coupe. This means the price range is very wide, helping it appeal to a wider audience than its key rival, the Porsche 911.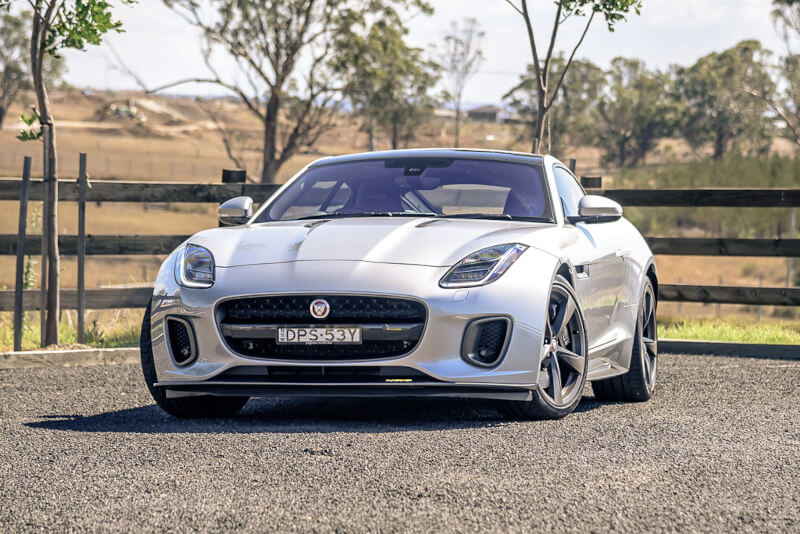 Sexy beast
It's definitely a sports car inside. There isn't a lot of room but it brings the perfect amount of intimacy for the driver. The centre fascia is a real work of art in our opinion, slightly skewed toward the driver with a passenger hang-on-for-life brace closing off the main controls.
Most of the switchgear has been made to celebrate an occasion. When you turn the climate on, for example, the centre vent rises up from the dash automatically. The temperature controls are pretty cooll too, featuring a window display for your setting. All buttons feel solid and premium, particularly the driving mode toggle which looks and feels like it's straight from the set of a James Bond flick.
Both the coupe and convertible offer a stunning exterior design. It's hard to pick between the two. However, with the black fabric roof on the convertible we think it doesn't look as breathtaking as the coupe. Flip the roof back though (button operated), taking about 12 seconds, and you have yourself one of the best-looking cars on the market we think. It truly is an exquisite piece of machinery to behold.
Like having a tamed lion as a pet
It's nice to have a great-looking sports car. But, it's even better when the car can match its visual presence with inspiring driving dynamics. The F-Type is an excellent-handling vehicle, blending aesthetics and athleticism into one. It remains confident and reassuring in the bends, with perfectly flat and neutral handling.
The steering is superb. It provides clear and direct feedback at all times. With an ideal driving position presented, it is very easy to get into the 'zone' and become one with the car. In other words, if you want to go out for a sneaky Sunday morning drive, the F-Type is an encouraging companion. And in V6 form, it sounds so good and goes very nicely indeed.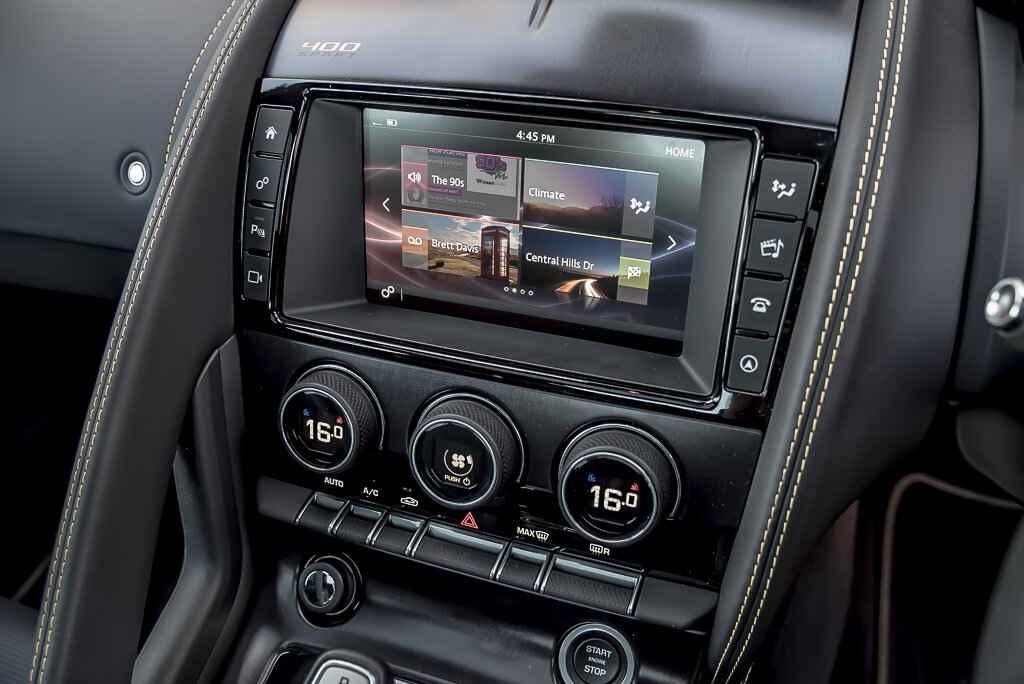 Our verdict
If you're in the market for a high-end sports car – speaking to Porsche 911 buyers – you really need to take one of these for a test drive. It offers an unforgettable driving experience. Add to that the huge savings in the initial price, especially in V6 and four-cylinder forms, and things don't get much more convincing. The only thing left to decide is if you want a coupe or if you should let your hair down and go for the convertible. We'll leave that up to you.
5 specs you need to know:
Engine: 3.0-litre supercharged V6
Transmission and drive: Eight-speed auto, rear-wheel drive
ANCAP safety rating: Not tested
Official fuel economy: 9.0L/100km (12.8L/100km during test)
Time from 0-100km/h: 5.2 seconds
Pros
Drop-dead gorgeous design
Pin-sharp handling
Addictive engine sound
Reasonably priced (compared with rivals)
Cons
Very small boot
Tight cabin space
Low nose prone to scrapes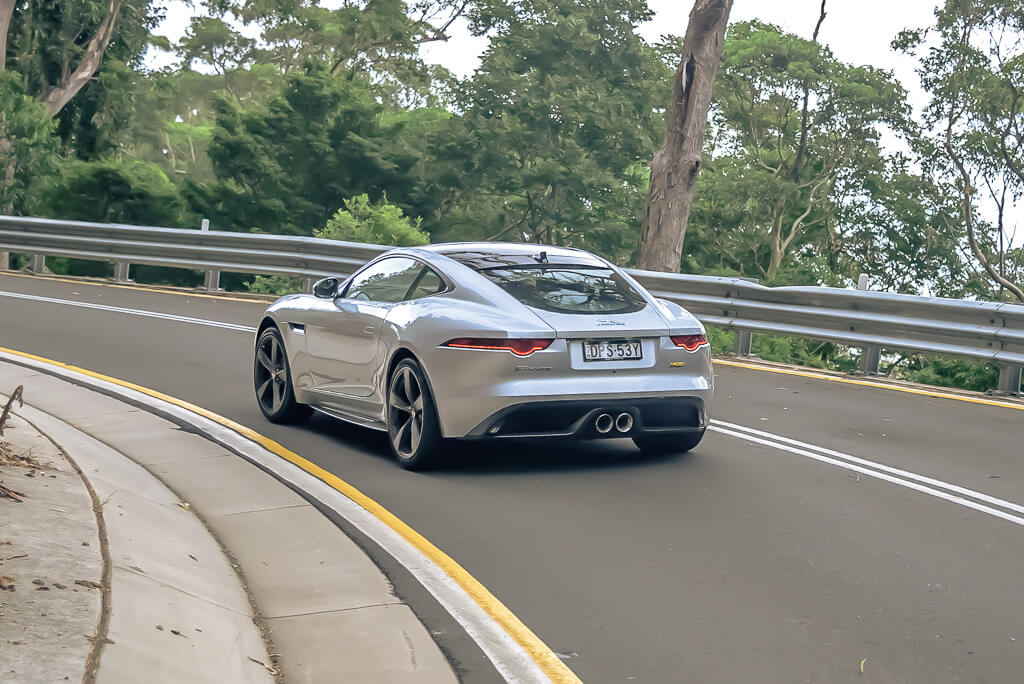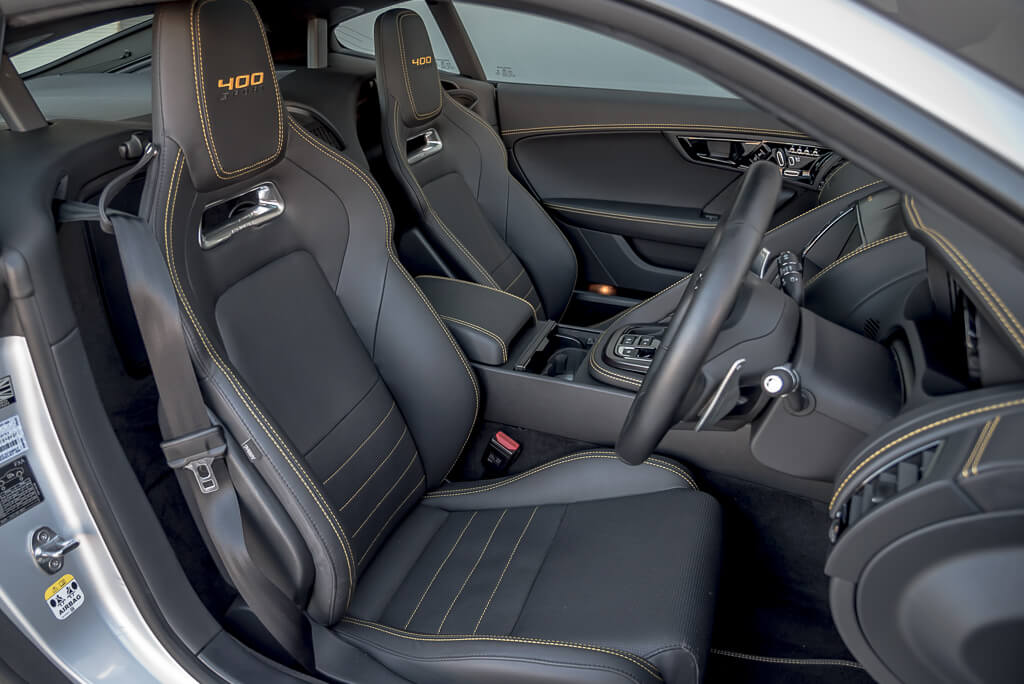 off the NSW recommended retail price of a Ford Mustang GT 5.0 v8 on 29 Jan, 2021.
off the QLD recommended retail price of a Mercedes GLC 300E 4matic on 05 Mar, 2021.
off the VIC recommended retail price of a Mercedes GLA 250 4 Matic on 22 Jan, 2021.
Savings are based on the difference between the actual driveaway price paid by customers on their new car purchases including stamp duty, government
charges and on-road costs and the Redbook Manufacturer Suggested Retail Price (MSRP) plus stamp duty, government charges and on-road costs.