Review - Kia Rio
April 07, 2021
Looking for a new sporty hatchback? Then you'll want to add the new Kia Rio to your short list. The newly designed exterior looks smart and aggressive, and the modern touch screen attached to the unique two-tone dash stands out in the market. It poses as a threat for fellow hatchbacks as the Rio is also very practical and spacious for its segment.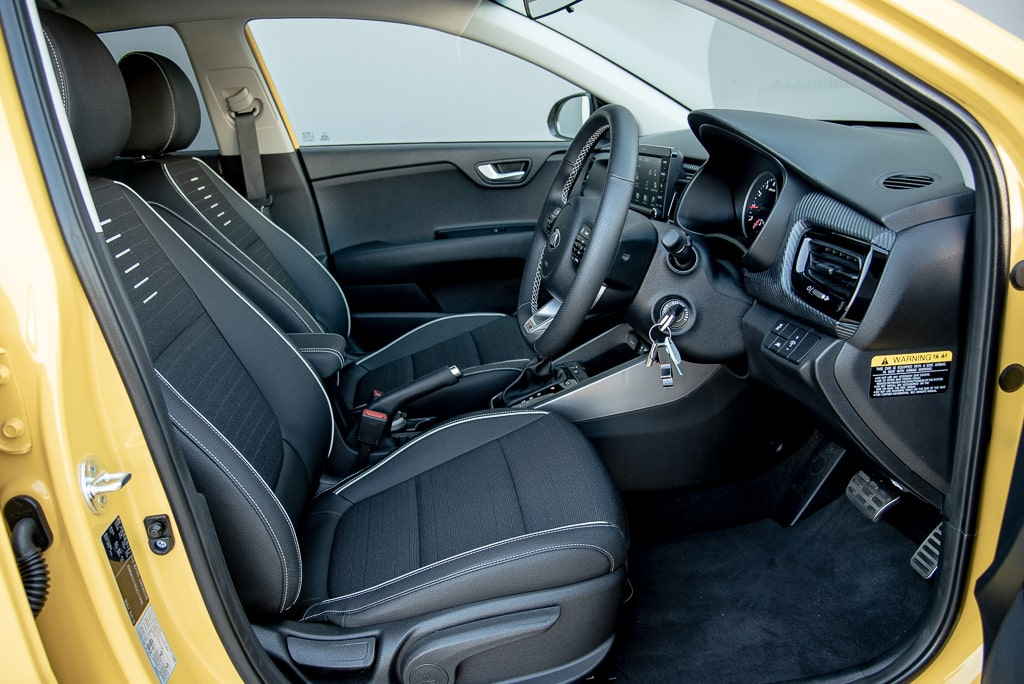 Trendy on the inside
Its interior features practical European styling and its built to last. The GT-line comes accented with well-made white lining on the premium cloth-combined-leather seats. The interior has great head and legroom up front and it has plenty of room in the rear, compared to other cars in the segment.
The Rio provides a user friendly interior. Buttons and controls for the car are clearly laid out, they are easy to use and good to look at. You have a wide easy-to-use 7.0" touch screen media interface with Apple CarPlay and Android Auto and standard rear-view camera. Autonomous safety features are also available for the top model such as autonomous emergency braking system and lane-keep assist to help you avoid accidents on your fun night. Boot space is also great for a small car, bigger than most competitors.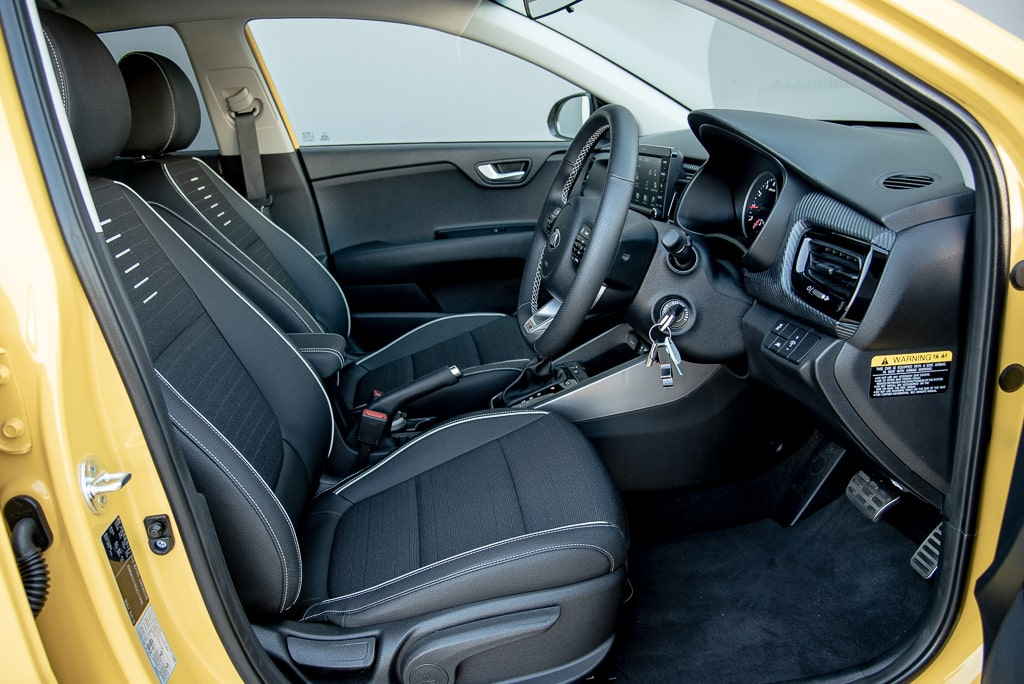 Zipping around the city
All engine across the range feels smooth with adequate power suitable for daily drives around town. If you do opt for a sportier GT-Line, the new 1.0L turbo engine is ready to pounce. It is an exciting small engine that buzzes and purrs quite nicely when you push it to the limit. Even though it's still not a super-fast and responsive engine, it does have a nice personality to keep you entertained and by all means it is not a slouch either. You can also switch into manual mode, enabling you to change gears yourself. This makes the car more engaging and fun to drive for a semi-sporty hatchback. Fuel wise, with official average consumption of 5.4L/100km for the 1.0L and 6.2L/100km for the 1.4L engine, you can save your money for a great weekend with family and friends.
Verdict
The Kia Rio succeeds on being what it is supposed to be; a fun and practical compact hatch with an exciting new engine. It looks hot and the interior has a very nice touch. Overall space including the boot is great for a small compact car segment to avoid you feeling claustrophobic. The Kia Rio sits strongly in the segment and it deserves a seat in your "potential hatch list".
Pros:
Quality design inside and out
Interior offers a superior amount of style and space compared to others in its category
Cool and sporty exterior looks
Easy to use controls and infotainment system 7-year warranty
Cons:
Engine is great but just a tiny bit more power would be nice