Review - Kia Stinger
April 07, 2021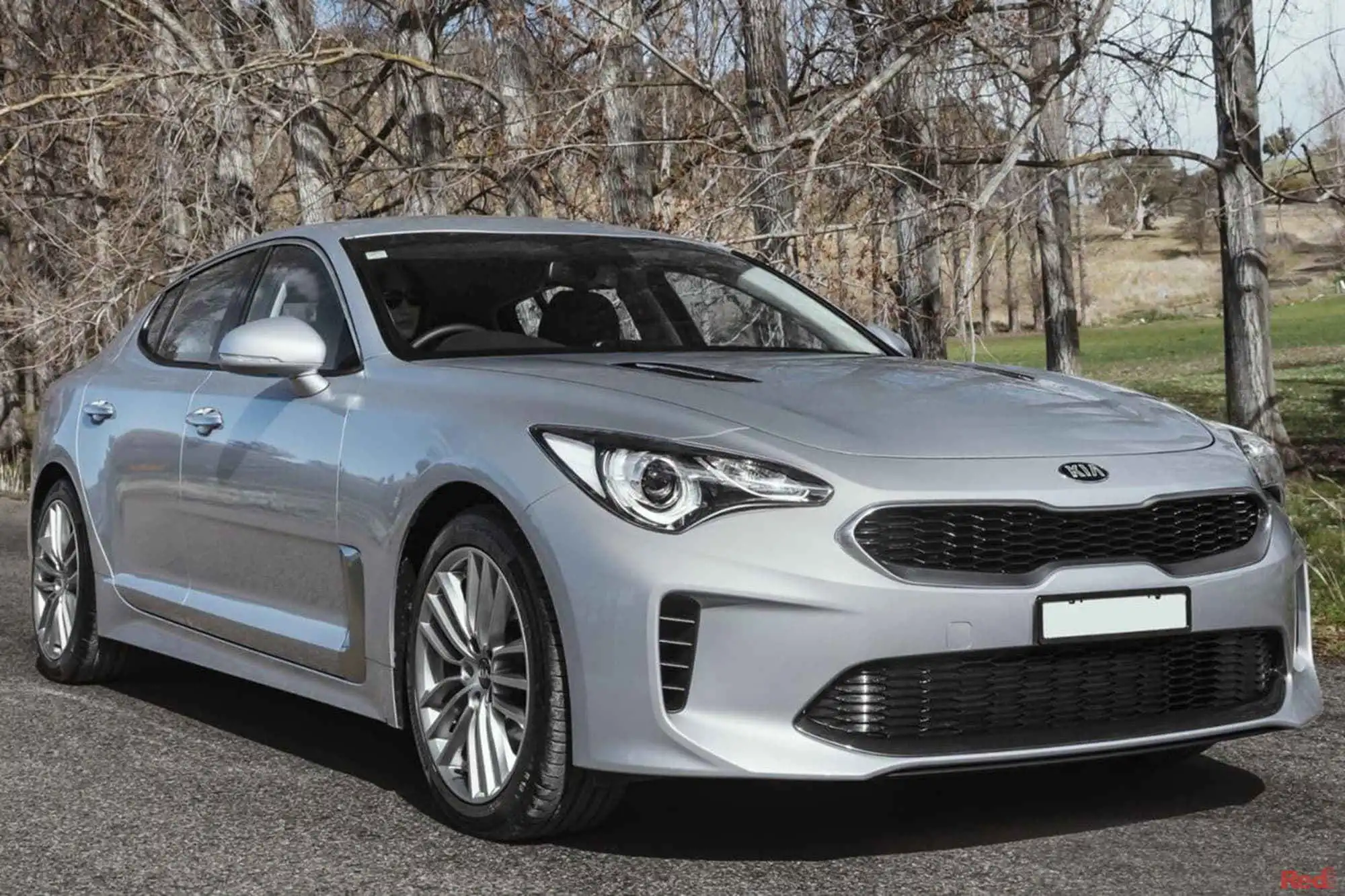 Kia has well and truly shaken off any notion of 'cheap and nasty'. The Stinger is the brand's flagship model (in Australia) the Stinger is undoubtedly luxurious and surprisingly refined inside – it's certainly more refined than any Aussie-made sedan.
Fortunately for buyers, it's not actually a big deal in terms of the price. In fact, one of Kia's main attractions is packaging and value for money.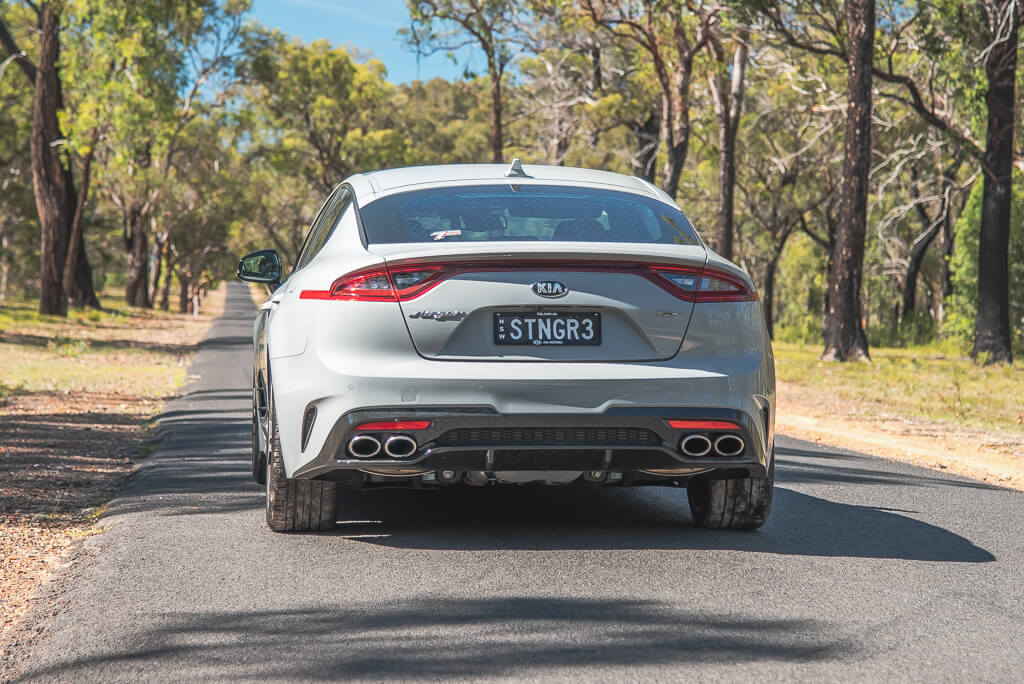 The interior
As the GT is one of the higher end models, it has luxurious leather-wrapped seats, perforated in the front for heating and cooling. As well as a host of tech as standard, like keyless entry and button start, bottle holders and cup holders front and rear, dual-zone climate control, power-adjustable front seats and steering column, and a power tailgate. There's even a wireless phone charger in the GT!
For days when you want to hear your music loud, there's a 15-speaker Harman/Kardon sound system with two sub-woofers and an 8.0-inch touch-screen media interface at your fingertips.
The Stinger doesn't pick favourites, all models are equipped with both Apple CarPlay and Android Auto.
In terms of safety tech, the Stinger offers blind-spot warning, lane-keep assist, autonomous emergency braking, adaptive cruise control, and enough airbags and other gizmos to help provide a five-star ANCAP safety rating (lower variants are three stars).
But is it roomy enough?
Although the overall roof height is measured at just 140cm, clever engineering of the cabin means the Stinger is just as accommodating as anything else in this class.
Once you step down into the relatively low-mounted seats, you won't be wanting for more headroom, or legroom for that matter. All doors open nice and wide and the door openings are large enough to make frequent entering and exiting a breeze. Even the rear seat space is especially abundant.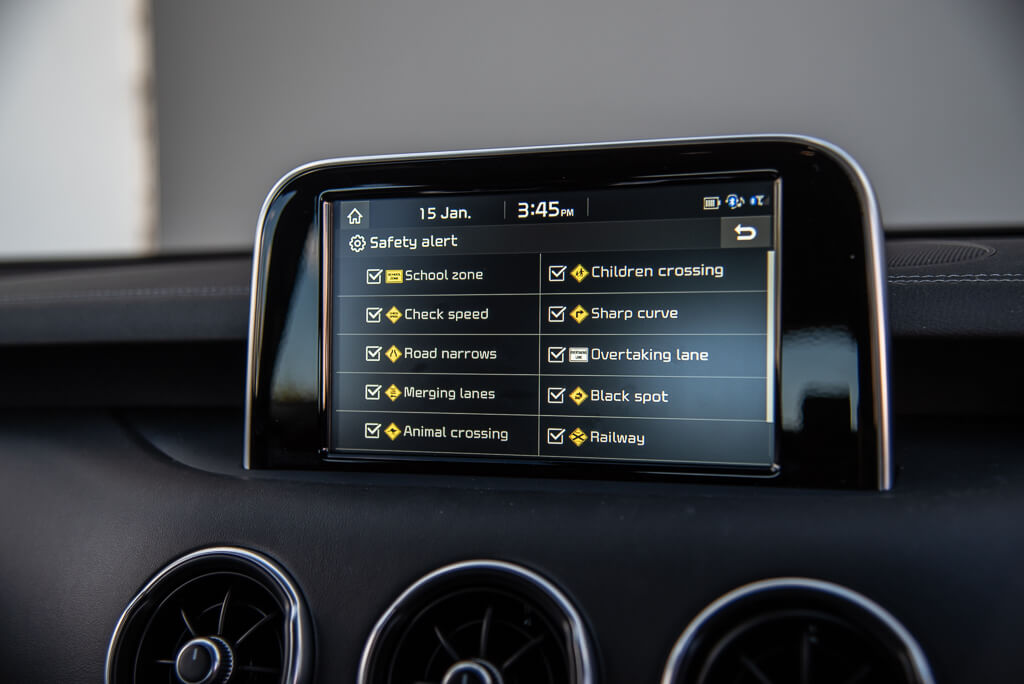 Boot space
Unfortunately, compared with vehicles in this specific segment, the boot space isn't great. Its 406L/1114L capacity is fine if you categorise the Stinger as a sports car, but very small for a large sedan.
The length of the boot floor extends far enough, but the depth/height with the hatch closed is rather poor. Despite the small boot, there's only a space-saver spare wheel under the boot floor which adds salt to the wound.
The drive
It all depends on how you interpret the Stinger. As a luxury grand tourer, it's a very pleasant, quiet and comfortable piece of transport. It glides along the highway, when you've got the suspension in comfort mode. It simply irons over Australia's shabby roads with complete compliance. There are absolutely no rattles or creaks from the cabin fixtures either, adding to the tranquillity.
Our verdict
We love the friendly nature of the handling. It really does put all of its nearest rivals to shame. The suspension tune is utterly spot on for Australian conditions; it's smooth in comfort mode and taut for dynamic driving in the sport mode. The Stinger facilitates drivers of all experience levels, no matter how much you chuck it around and taunt it. And on the other hand, it can be a relaxing and pleasant cruiser.
As a replacement to the historically cherished yet somewhat crude Aussie sedans, the Stinger is really in another league. This is a lot more refined and economical, with a beautiful, globally-appreciated design.
While the pricing in this class might be a bit too high for now, the value for money does stack up. Factor in the industry-leading seven-year warranty and seven years capped-price servicing and you're left with a very desirable product.
6 specs you need to know
Engine: 3.3-litre twin-turbo V6
Transmission: Eight-speed auto
Drive type: Rear-wheel drive, LSD
ANCAP: Five stars
Official fuel economy: 10.2L/100km
0-100km/h: 5.28 seconds
Pros
Balanced and predictable handling
Very smooth and powerful V6
Outstanding highway comfort and refinement
7-year warranty
The affordable rear-drive large sedan lives on
Cons
Boring engine sound
More comfort-oriented luxury than outright exciting sports car