Review - Lexus ES300h
April 08, 2021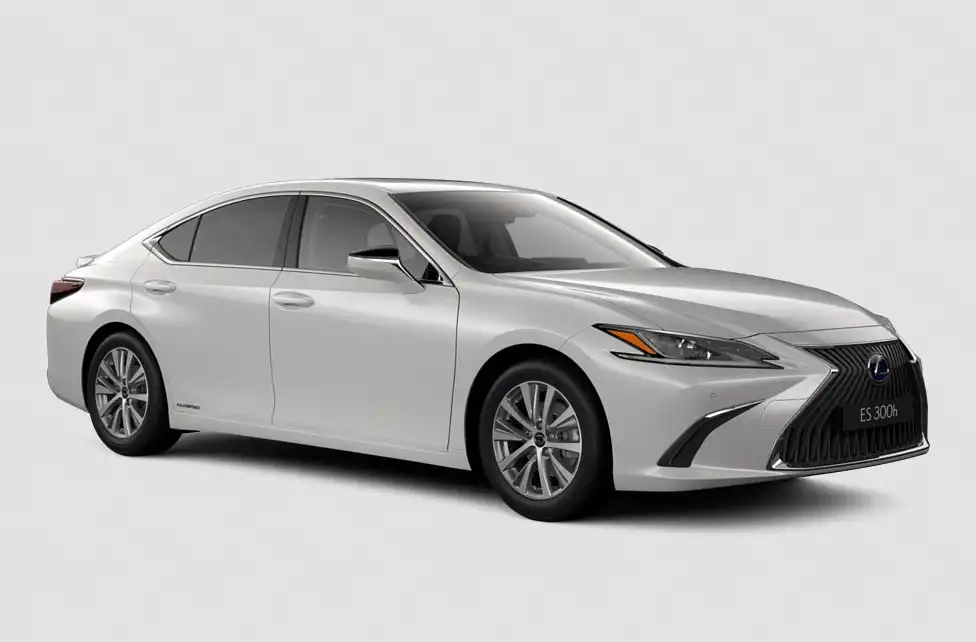 On average, Australians spend between 3-6 hours in their car per week – and that's just travelling to and from work. Why wouldn't you want that time to be spent in the most serene, relaxing possible environment? Welcome to your very own slice of heaven, the 2017 Lexus ES.
Ahh, the Serenity
Most prestige cars are a sport-luxury compromise, whereas the Lexus ES focuses on luxury as its main priority. Let's start with the exterior, this sleek prestige sedan has proportions which are just right, with details like the chrome surround grille elevating it above the norm. The lustre and depth of all 10 available paint colours make this car look like like it costs six figures, rather than the $63,750 entry point.
It's from the interior where the ES radiates most. You won't find such soft leather seats to sink into on any other vehicle of this type. Everything you see and touch is of the highest calibre, with unrivalled attention to detail.
The colours and textures are all designed to calm the soul, with a climate control system that keeps you moisturised. Safety is taken care of with 10 airbags and there are sunshades to stop those pesky rays. 10-way electrically adjustable front seats with memory will give support to every nook and cranny, no matter your body type. Engines include a punchy but silky smooth 3.5-litre V6 in the ES 350 or, a technologically advanced hybrid in the ES 300h that saves you money on fuel with consumption of just 5.5L/100km.
The Pinnacle of Prestige
If you want a bit more sporting flavour, the Sports Luxury package is the cream of the crop. Just some of the highlights from its generous equipment list include an extra sunroof, rear climate control and seat adjustment, breathable aniline seats and a 15-speaker Mark Levinson sound system, that could be the most advanced and high quality system in any car in its class.
Whether you're sitting behind the steering wheel or in the back seat, you will be amazed at the way the ES soaks up anything the freeway can throw at it, while keeping you pampered (not sure pampered is right word here) and isolated from noise.
If you do need to get somewhere in a hurry or overtake, it's nice to know the V6 and hybrid have deep reserves of power, ready to respond instantly to the demands of your right foot and brakes that also pull your ES safely to a halt. While keen enthusiast drivers might prefer more connection to the road, the Lexus still glides through corners in a smooth and balanced way. Lexus's reputation for lower than normal running costs for a prestige car continues the stress-free theme, as does Lexus consecutively topping customer quality surveys the world over.
Our verdict
No other car this side of a Rolls-Royce can wash away your daily stress and leave you feeling refreshed at the end of your journey the way a Lexus ES sedan can. Whether you choose the sophisticated V6 or fuel-sipping hybrid, in Luxury or Sport Luxury, every journey is about to get a whole lot more Zen.
5 specs you need to know:
Engine: 3.5-litre V6 (ES 350) or 2.5-litre four-cylinder hybrid (ES 300h)
Transmission and drive: Six-speed auto (ES 350), CVT auto (ES 300h)
ANCAP rating: Five stars
Official fuel economy: 9.5L/100km (ES 350), 5.5L/100km (ES 300h)
Time from 0-100km/h as tested: 6.6 seconds (ES 350)
Pros
Comfortable and plush interior
Serene ride
Attention to detail
Outstanding build quality
Excellent 15 speaker stereo
Cons
Soft character might not be everyone's flavour
Doesn't get you noticed like the German rivals