Review - Lexus IS300h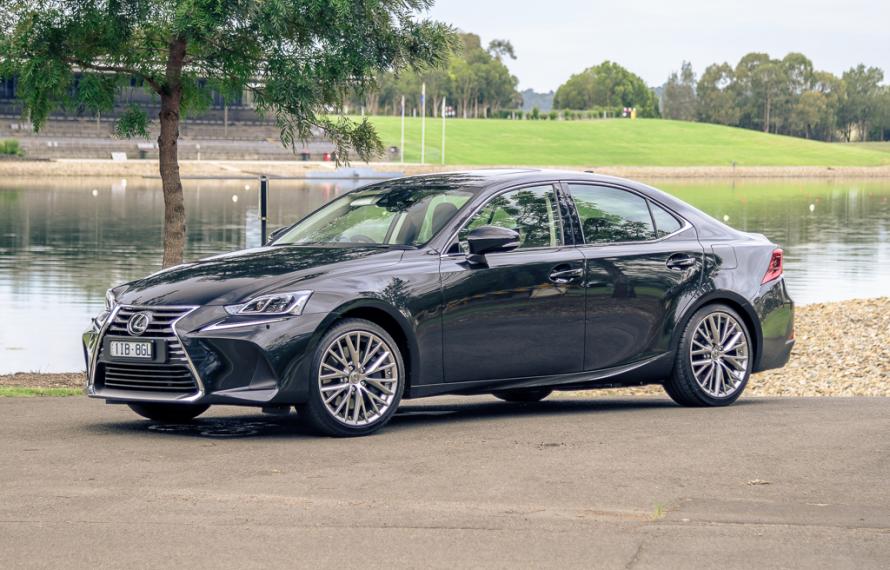 Lexus has always been somewhat of an underdog due to the fact that it has all of the trimmings of a luxury car, without the European prestige. This simply means that the luxury vehicle division of Japanese carmaker Toyota has had to push harder in quality and packaging to win its slice of the market pie. And guess what? The IS is the finest example of this.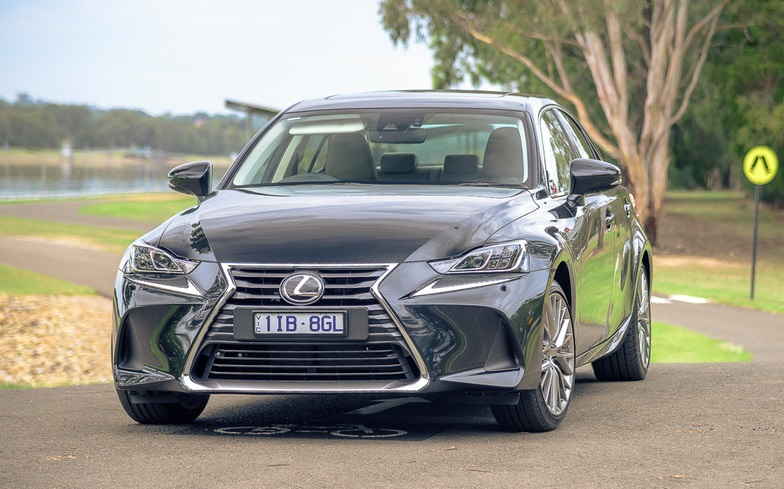 A hot body
The gentle curves of the IS' middle say, "Come hither", but her fascia, and in particular her massive spindle grille, is all badass. Such an angular feature does tend to polarise people, but we really can appreciate how this grille has become a trapezoidal trademark that has propelled the Lexus from luxe wallflower to stop-and-stare status.
And isn't that what you want when you're forking out $59,340 for a base model IS and up to $84,160 for the top Sports Luxury variant?
If the grille doesn't get you over the line with this car there's also LED day runners, fog lights, and curves that extend across the entire profile to improve wind flow, reduce cabin noise, and basically make this one of the most elegant bodies on the market.
It's the inside that really counts
A long wheelbase ensures that this cabin has plenty of room. We're not just talking two adults and a couple of kids, either. Sculpted front seat backs mean that adults can quite comfortably sit in the leather accented rear seats of this car with little squish factor.
Front seats are heated and the entire interior is treated to dual climate control. There's a mammoth 10.3-inch touchscreen with a massive suite of infotainment and sat nav apps. The car also features cruse control and keyless entry.
In terms of storage, the boot boasts 480 litres of space (450 in hybrid models) and the rear seats fold up to allow longer items to protrude into the cabin.
Upgraded models are treated to fifteen (yes, fifteen!) Mark Levinson speakers dispersed throughout the cabin for what we can only assume will be a cacophony of music (or tunes from the latest Frozen album depending on who's in the car).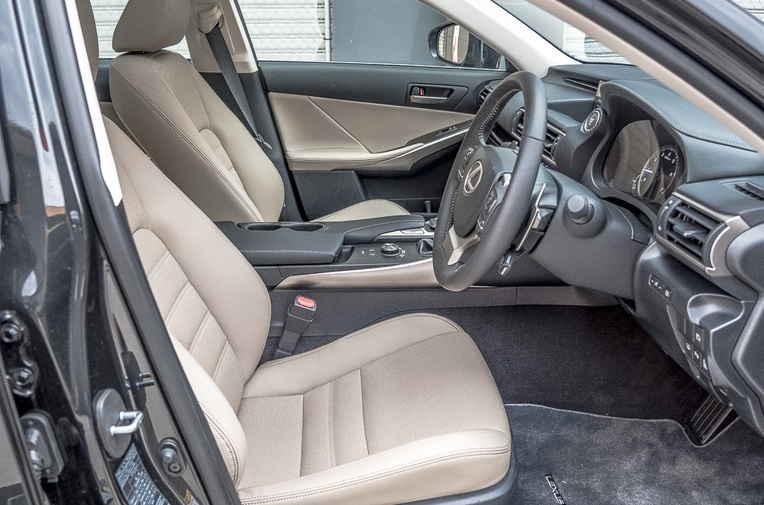 Our verdict
In an age where upmarket SUVs are the norm on the school run, a luxury sedan is attractively unusual. Every model gets the Lexus Safety System+ suite of features, which includes LED brake lights that warn drivers when you're attempting to stop above a certain speed, vehicle stability control, and ABS brakes. There's also a reversing camera with rear guide assist, ten airbags, and hill start assist control. F Sport and Sports Luxury models are even treated to a blind spot monitor and rear cross traffic alert system.
There are nine variants of the IS, comprised of a range of petrol and hybrid engines with varying degrees of sportiness. Hybrid models slip between petrol and electric modes really well, however if you're after speed and increased response times, go with the turbo-charged petrol version. If you're all about stylishly reducing your greenhouse gas emissions then the IS 300h is the most fuel efficient at 4.9L/100km.
5 specs you need to know
5 star ANCAP rating and 10 airbags throughout the cabin
480 litres of boot space (450 litres for the hybrid)
All IS models come with an automatic transmission only
Four door, five seat sedan configuration
4 year/100,000km warranty
Pros
Class leading safety features
Hybrid model available
Build quality
Cons
Multimedia system can be distracting
Hybrid versions don't come cheap
Exterior styling not to everyones taste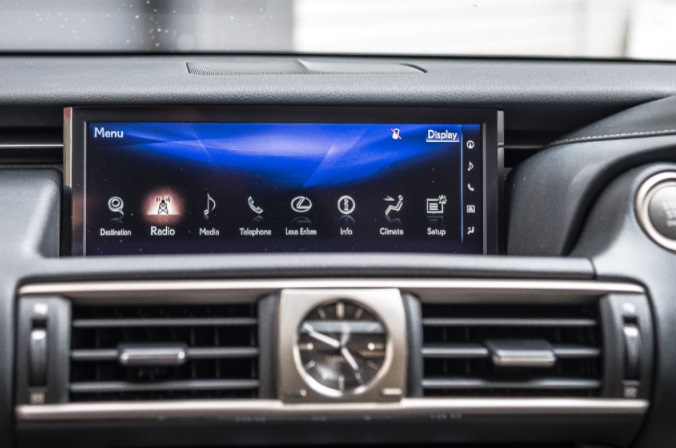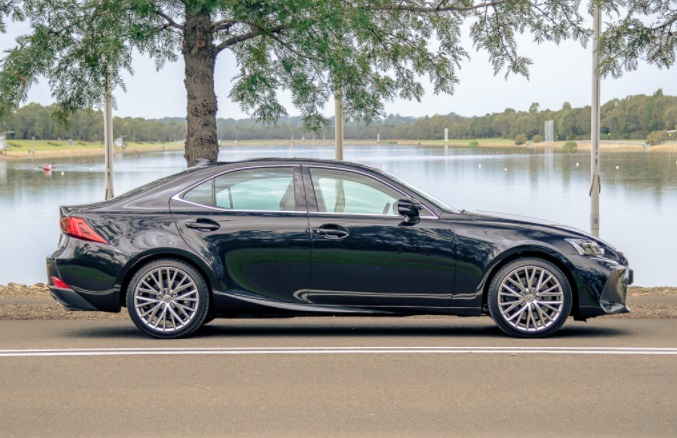 off the VIC recommended retail price of a Lexus NX300h Luxury Hybrid on 03 Jun, 2020.
off the NSW recommended retail price of a Lexus IS300 Luxury on 24 Nov, 2020.
off the NSW recommended retail price of a Lexus NX300 Luxury on 27 Jan, 2021.
Savings are based on the difference between the actual driveaway price paid by customers on their new car purchases including stamp duty, government
charges and on-road costs and the Redbook Manufacturer Suggested Retail Price (MSRP) plus stamp duty, government charges and on-road costs.