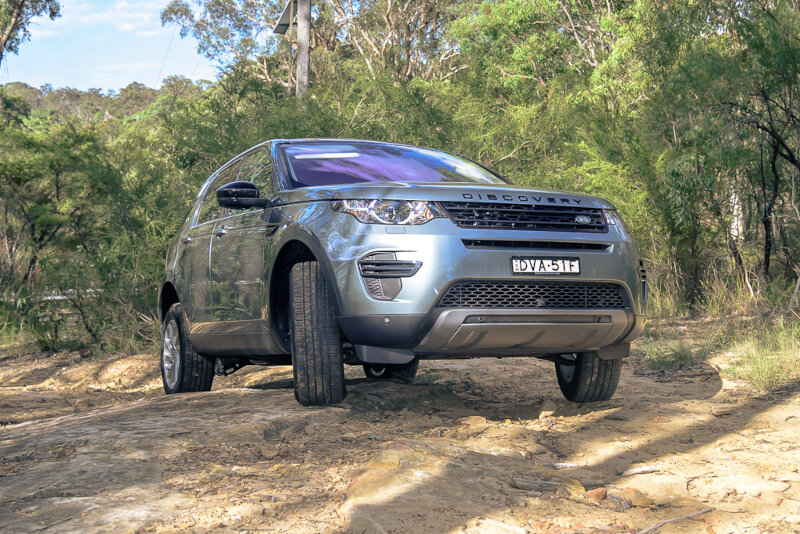 All the trimmings, but does it deliver?
Abundant space and a beautiful, slightly muscular design gives the Discovery Sport a blend of practicality and style, bringing words like 'fun', 'adventurous' and 'contemporary' to mind at first glance.
Compared to its German-made equivalents, the HSE TD4 180 we tested is reasonably priced for a luxury SUV, and will set you back $64,635. Prices begin at $59,990 for the petrol Si4, and rise to $70,690 for the TD4 180 HSE Luxury. (All prices exclude on-road costs.)
The HSE TD4 180 model comes with all the latest tech you can expect from a top of the range SUV, including radar cruise control, city emergency braking, dual-zone climate control and a wider 8.0-inch media screen with USB and Bluetooth connectivity.
However, the Bluetooth connectivity played up at times, the touchscreen was sometimes slow to respond and there were a few quality-related niggles. It's also worth noting that the Land Rover Discovery Sport had a few recalls in January 2017, so quality control might be an issue with this model.
A solid and comfortable ride for most roads
The key feature of the 2017 model is its all-aluminium 'Ingenium' turbo-diesel engine, which Land Rover and Jaguar have gone to great lengths to perfect as one of the most efficient on the market today.
The result? A hugely impressive fuel efficiency (6.2L/100km tops) for a roomy SUV with three rows of seats, suiting school runs, celebrations with friends and outback adventures.
On the road, the steering feels solid and stable when travelling at higher speeds. It's also easy to manoeuvre in slow and tight situations, and handles well around corners.
It's high riding with lots of leg room, taut suspension and plenty of time between services, though the nine-speed auto transmission can be jerky, and it has a relatively small fuel tank.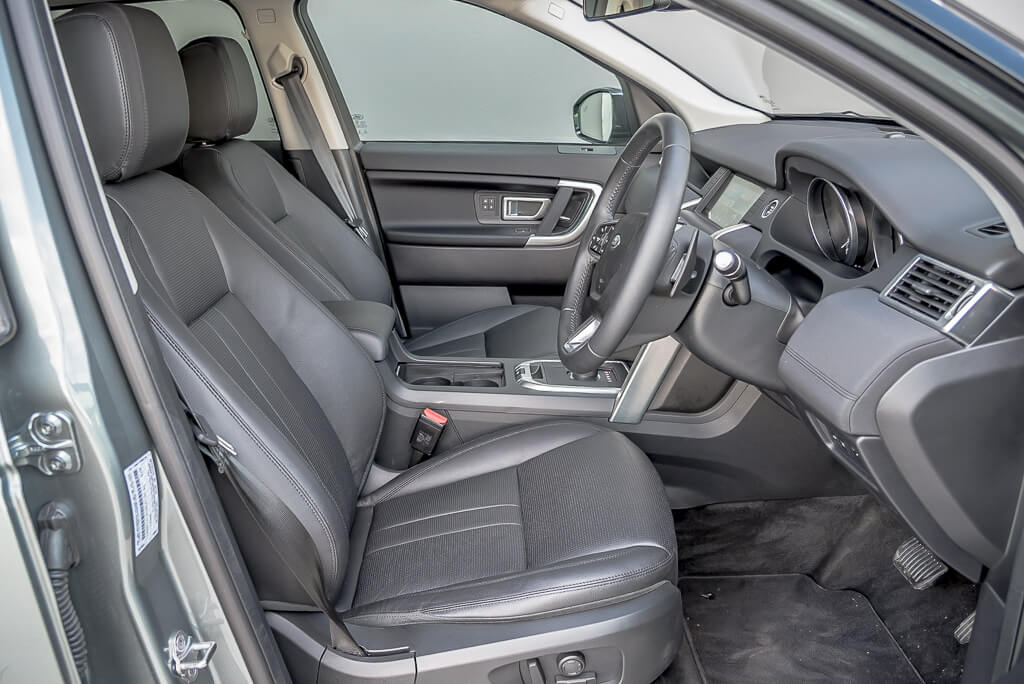 Our verdict
Although it doesn't qualify as a serious 4x4 off-roader, the 2017 Discovery Sport is undeniably an appealing beast – showy, chic and practical enough to pack two rows of kids in the back.
While good looks aren't its problem, a range of digital blips reduced our driving pleasure – and may make tech-lovers think twice before parting with their cash. Having said that, it's still a fun car to drive on- or off-road – by yourself or with the brood.
5 specs you need to know
Engine: 2.0-litre turbo-diesel four-cylinder.
Transmission and drive: Nine-speed auto, four-wheel drive with various modes.
ANCAP rating: Five stars.
Official fuel economy: 5.3L/100km.
Time from 0–100km/h as tested: 8.9 seconds.
Pros
High-riding seating, good view.
Stylish and modern design.
Amazing fuel economy, even when driven hard.
Cons
Delays with infotainment system.
Nine-speed auto can be hesitant and jerky.
Small fuel tank.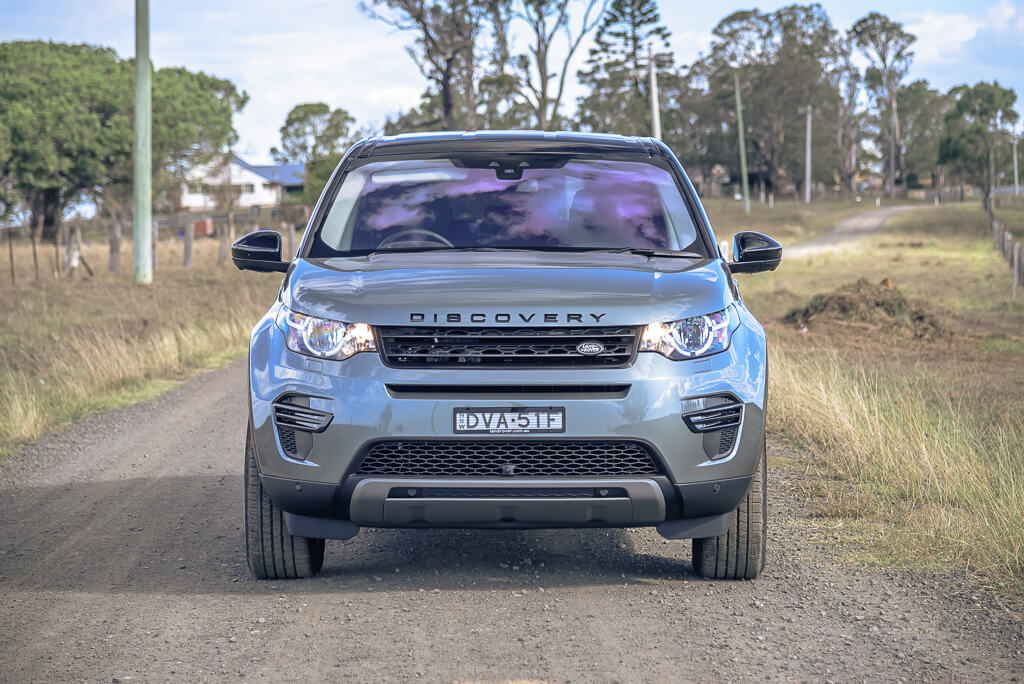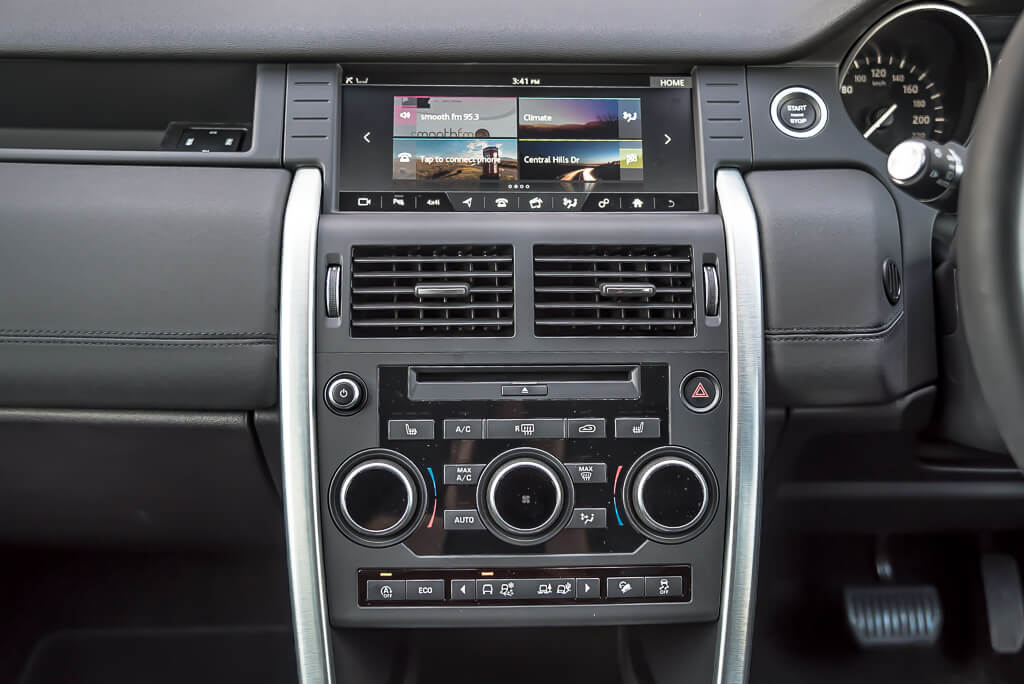 Land Rover Discovery Sport Competition