As you might have guessed, the GT-R is the flagship Nissan model, priced from around $200k. This is very expensive for a Nissan but it is quite cheap considering the level of performance and expertise it offers to the market. Its closest rivals truly do come from the likes of Ferrari and Porsche.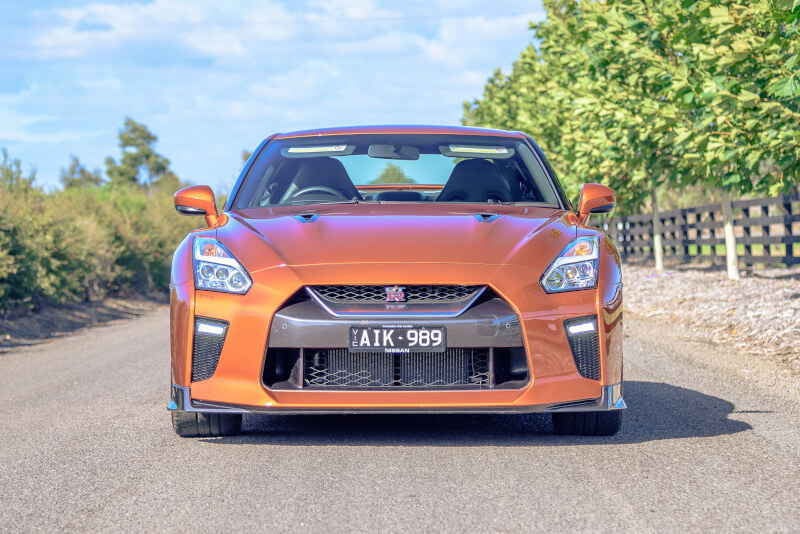 Practical insanity
It doesn't look all that out there for a car of this calibre, with its chiselled front end and traditional two-door coupe silhouette. Standing at 4.7 metres in length and 1.9 metres wide, it is pretty big. And that shows inside, where you'll find a practical dash and front seat area.
In the rear things go a bit pear shaped. There are two seats back there but you'll be hard pressed to find a human that will want to sit back there, as there is very little legroom or headroom. The actual seats are a decent size but there's just nowhere left to place your limbs. Boot space is not bad.
You won't find anything dramatic inside in terms of exotic materials or exquisite design details. Instead, it is basically a luxury Nissan. There's a conventional touch-screen up top on the dash, and some cool driving mode functions down below, and that's about it. You can option for leather and other creature comforts, or you can go for a more bare-boned racer theme.
Godzilla lives on
If you love driving – like, really love driving – then you'll love the GT-R. This is what they call a driver's machine. It turns corners like it's bending the road as it goes along, and thanks to a very clever all-wheel drive system it is able to annihilate two-wheel drive rivals across a section of windy road.
On the straight bits the 3.8-litre twin-turbo V6 punishes physics, almost tearing a hole in time as it accelerates quicker than your mind cares to comprehend. Across 0-100km/h this Japanese monster stops the clock in just 2.7 seconds. The only production car available in Australia that's as quick is the Tesla Model S P100. All other production cars are slower, in terms of official claimed times.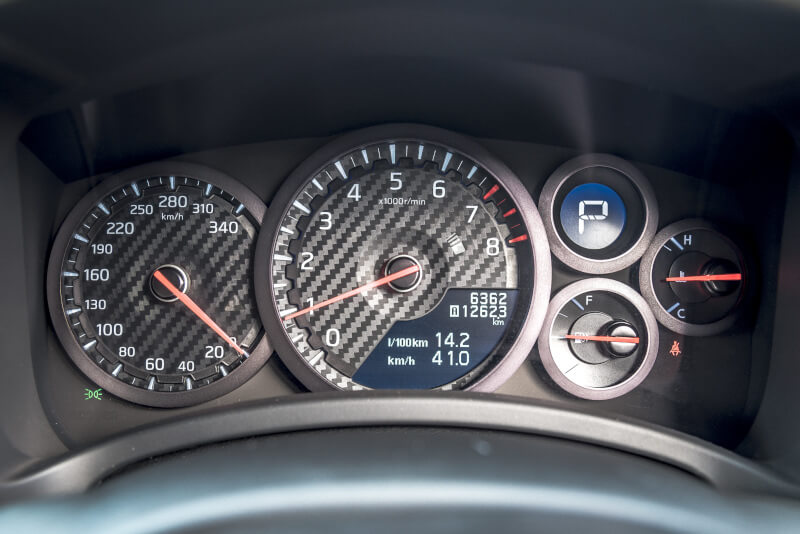 Our verdict
The GT-R is part of an extensive family history of high-performance Japanese sedan-based coupes. And in the latest version you're getting the absolute best Nissan can offer in technical expertise and engineering. It carries on the baton with pride and is the perfect product for keen driving fans and GT-R enthusiasts alike.
5 specs you need to know:
Engine: 3.8-litre twin-turbo V6
Transmission and drive: Six-speed auto, all-wheel drive
ANCAP safety rating: Not tested
Official fuel economy: 11.8L/100km (13.8L/100km during test)
Time from 0-100km/h: 2.7 seconds
Pros
Insane acceleration
GT-R pedigree
Comparatively well priced
Practical cabin (for a supercar)
Cons
Some cheap areas don't live up to the price
Lacks rear seat space
A $200k Nissan