The Liberty competes in one of the most cutthroat segments in the market so it definitely brings the goods in terms of pricing and packaging. From its luxe styling to its completely kitted out interior, this is a mid-range car that feels like much, much more.
The Liberty comes in three variants. The 2.5i begins at $34,767 excluding on-road costs. The $6000 upgrade to the 2.5i Premium may seem a little steep, however the interior aesthetic and overall value is impressive for that price point. It's also enough to take on contenders such as the VW Passat, Mazda6, and Toyota Camry.
There is a $47,803 3.6R variant that sees the standard 4-cylinder, petrol engine in the lower models replaced with a 6-cylinder spec, but as far as performance goes, there isn't a huge difference. What you do get are 11 harman kardon speakers, subwoofer, and amplifier. So there's that.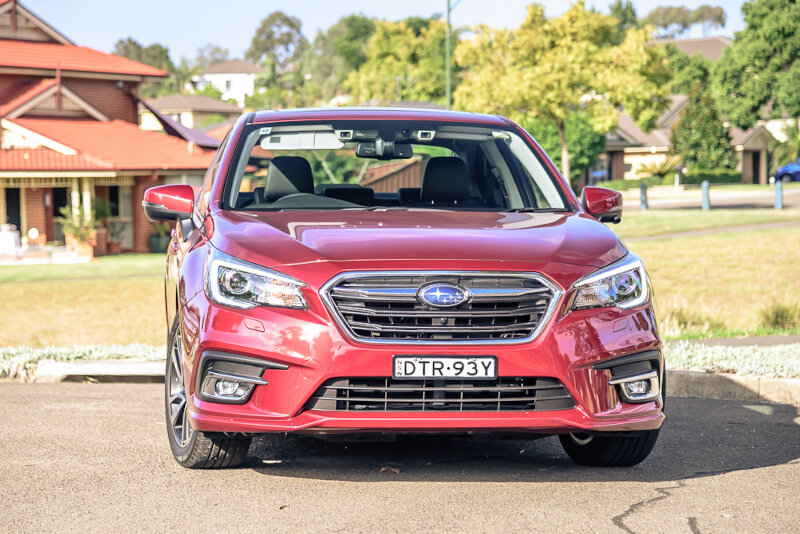 The exterior
The Liberty's Audi-esque profile is complemented by a range of trimmings, including chrome detailing, 18-inch alloy wheels, and LED lights. Upgrade from the base model 2.5i and you get a panoramic sunroof and chrome-type detailing around the door handles and side skirts.
What's inside?
Gadgets aplenty, that's what! Plus, they all come standard for the most part. There's a 6.2-inch LCD touchscreen with Bluetooth connectivity, six speakers (11 in the 3.6R), voice commands, auxiliary inputs and USB ports. Upgraded variants also boast power windows and mirrors, as well as satellite navigation, smart key and push start ignition.
The trim is decidedly elegant, with leather steering and gearshift as standard, leather seats for premium models, and glossy black surfaces around the dash and instrument panels.
The Liberty is equipped with Subaru's EyeSight Driver Assist technology, which basically captures 3D images via cameras on the front windscreen and uses them to warn the driver of oncoming dangers. It also applies the emergency brakes if the driver fails to respond.
In terms of storage, the Liberty has gone above and beyond to ensure this is a functional family car. There are cup holders in the front and back, compartments with integrated bottle holders in all four doors, as well as console boxes and pockets all round. The crown jewel in the Liberty's cargo offering is a mammoth 493L boot, which can be expanded with the folding split-seat design of the rear seats.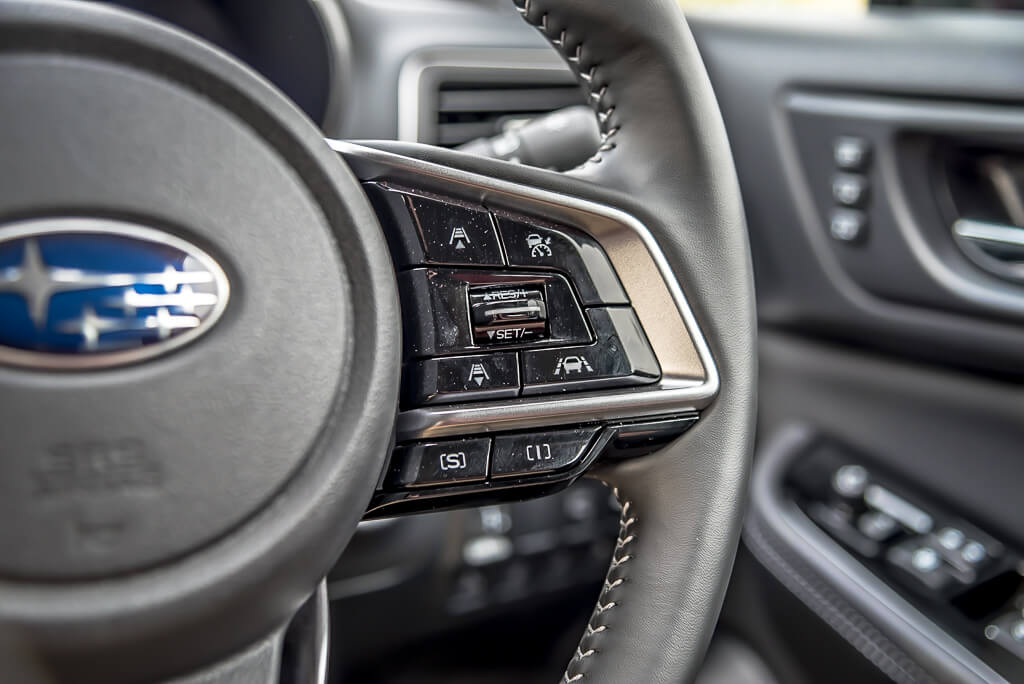 Our verdict
If you haven't already sensed how much we favour this car, let us be very clear. The Liberty offers a stellar package of technology, infotainment, and driver aides in a truly upmarket form. Our pick is the 2.5i Premium, which offers just a few more interior luxuries for a tidy $6000 extra.
In regard to economy, Subaru's official test figures are 7.3L/100km, which is fine but is usually bested by the likes of the Mazda6. It's average for a mid-sized sedan and, given all of the other great selling points when it comes to this car, shouldn't deter you too much.
5 specs you need to know
Four door, five seat sedan
493 litres of boot space
5 star ANCAP rating
Fuel economy: 7.3L/100km
Three variants: 2.5i, 2.5i Premium, and 3.6R
Pros
Very peaceful cabin
Class leading interiors
AWD Safety
Cons
Fuel efficiency could be better
CVT transmission not to all tastes
AWD can increase service costs