Billed as one of the most affordable sports cars on the market, the 86 brings together the good looks and driving fun of a sports car with that renowned Toyota reliability. Let's take a closer look.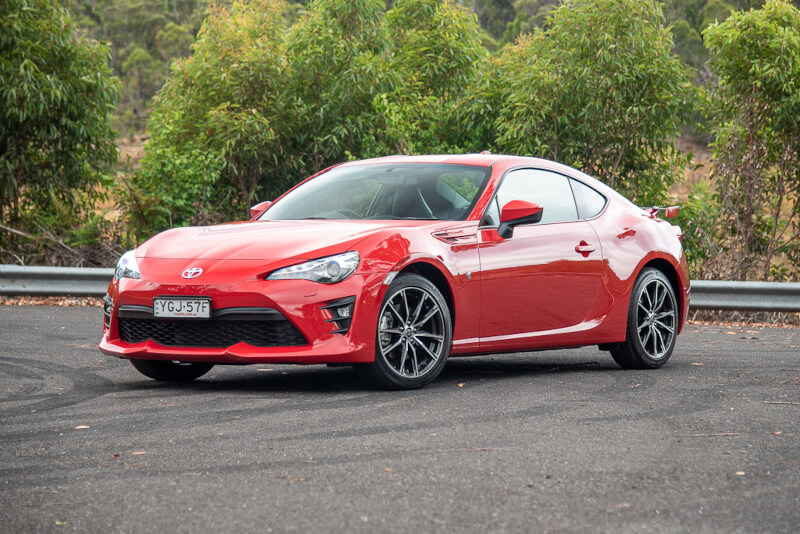 Good looks and value for money
The Toyota 86 GTS is probably the best sports car you can buy for under $50K and it delivers in both style and performance.
Along with having curves in all the right places, the facelift that Toyota has given the 2017 model has produced a fresh new look, with a redesigned front bumper and all-new headlights. Hot alloy wheels and a chic rear spoiler top off the 86's sexy exterior.
The Toyota 86 looks as classy on the inside as it does on the outside, with suede-like 'Grandlux' trimmings on the dash and door trims, and leather-accented seats, steering wheel, gearstick and handbrake.
This is not a car you want to take on a road trip, however; the boot capacity is a tiny 237 litres and the rear seat is only generous enough to stow a gym bag or perhaps a yoga mat. But the cabin has ample room, and alighting from the sporty (low!) seat position ensures you get a leg workout before you even hit the gym.
Will leave you wanting more
While it's a great city scene-stealer, the Toyota 86 is equally at home on the highway. The 2.0-litre boxer four-cylinder engine likes to be noticed with its loud hum transitioning into a roar at full-throttle.
Women who enjoy speed will be glad to know the 86 achieves 0–60 km/h in under four seconds and 0–100 km/h in under eight seconds. Fuel consumption is variable, depending on how hard you're driving, but you can expect to average around 7.7L/100km.
What's most exciting about this car is its handling. It takes to corners with exciting ease and loves to be driven hard, so you might want to watch your demerit points with this one!
When it comes to safety, the Toyota 86 has seven airbags, stability and traction control, and a braking package that includes an anti-skid braking system (ABS) and brake assist.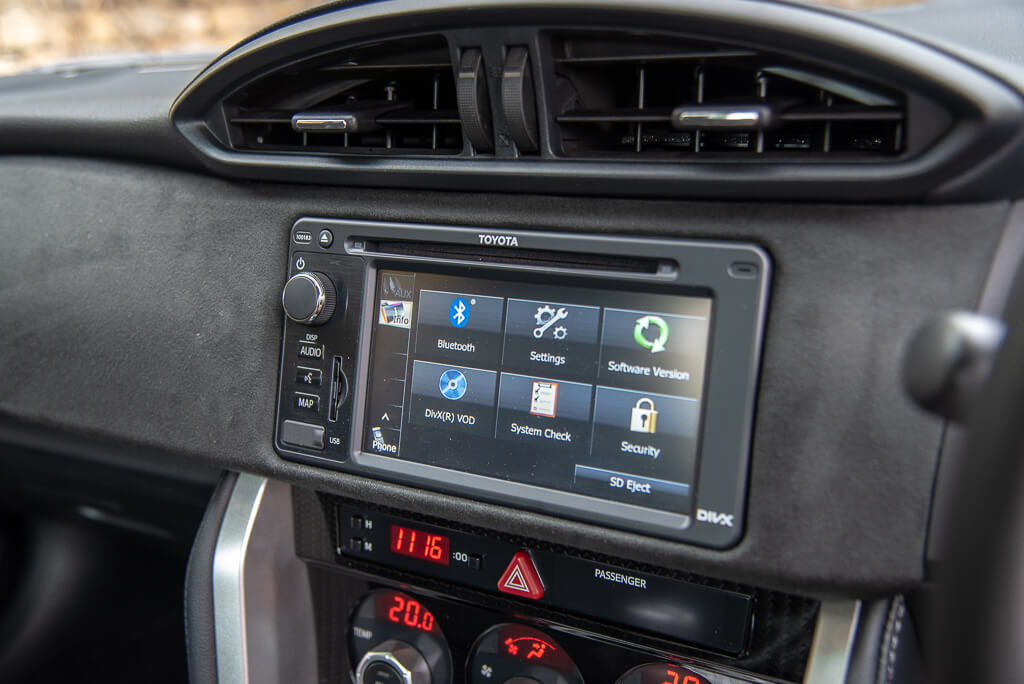 Our verdict
No matter your driving level, the Toyota 86 will offer you the driving experience you can expect from a proper sports car, for an affordable price. It's responsive, quick and an all-round fun and nimble machine you won't get tired of for a while.
Prices start at $30,790 for the base model GT manual and head up to $38,790 for the GTS auto.
5 specs you need to know
Engine: 2.0-litre boxer four-cylinder.
Transmission and drive: Six-speed manual, rear-wheel drive with limited-slip differential.
ANCAP safety rating: Five stars (scored 34.40 out of 37).
Official fuel economy: 8.4L/100km.
Time from 0–100km/h as tested: 7.79 seconds.
Pros
Great-looking, stylish interior.
Fun and exciting to drive.
Good value for money.
Cons
Limited storage space.
Can be a bit heavy on fuel if you're pushing the car.
No center arm rest