Cars to Keep on Your List When Planning for 2 or More Kids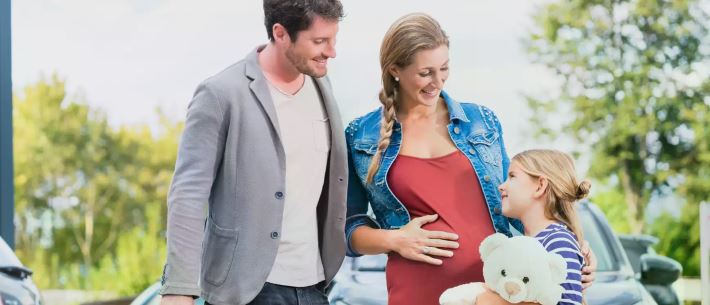 We understand families come in all shapes and sizes and your needs differ at every life stage. Just because a car is marked as family suitable doesn't necessarily mean it is the right choice for you.
If you are planning for two or more kids your space needs will certainly increase. Take a look at our three picks suitable for two car seats, strollers and the rest!
Toyota Landcruiser Prado
The Toyota Prado is arguably the best family SUV on the market for many reasons. The first of them being its renowned reliability. The second being space and comfort. And the third reason is the amount of car you get for your money. It's the family car you don't really need to consider before you buy, you just dive straight in.
It comes packed with sat-nav, digital radio reception and a rear-view camera. Everything in the interior is friendly inside with no intimidating controls or hidden functions.
Read the complete Toyota Landcruiser Prado review
Lexus NX
Love your creature comforts? You'll love the Lexus NX Sports. With almost everything you could want included in the base model, this is an SUV that takes luxury cars to the next level.
We love the Lexus simply because almost everything you could possibly want is standard; front and rear power seats, radar cruise control, surround-view cameras, sat-nav, large LCD interface, plus an electric sunroof and 14-speaker stereo so you can pump those tunes while you get your daily dose of Vitamin D.
The Lexus delivers comfort in spades. The back seat easily fits three adults (or three rapidly growing children) and the cabin is tall, which means lots of headroom for everyone involved.
Isuzu MU-X
If you want an SUV that's not a Toyota but is just as renowned for reliable the Isuzu MU-X could be the family rig you need. A gutsy turbo-diesel engine and a playful chassis means even though this is a more-than-capable off-roader, it's also a great car for running errands in and around the suburbs. The size is manageable, with no major nervousness threading through tight city streets. Parking is simple thanks to the tidy external proportions and rear-view camera.
Read the complete Isuzu MU-X review
Honda CR-V
The the larger SUV is offered with 7 seats, loads of safety tech, and innovative practicality. The interior space is among the best in class throughout the entire CR-V cabin. There are too many storage areas to count. Whether it be the huge dual level centre console or the massive door pockets, Honda has really thought out how to make the CR-V as practical as possible.
All CR-Vs are equipped with smart keyless entry and push button start, dual-zone climate control, multi-angle reverse camera with guidelines, electric park brake, LED daytime running lights, fog lights, tyre pressure sensors and a full-sized alloy spare wheel, just to name a few.
Read the complete Honda CR-V review