How to Get a Used Car Loan 
AF By Alexi Falson December 02, 2021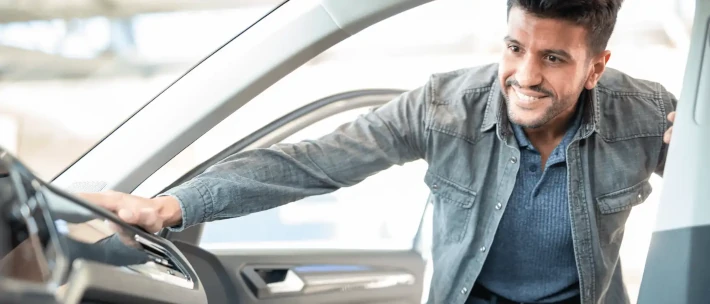 Used cars are a great way to step into your dream car at a competitive price and avoid the significant depreciation owners of new cars experience in the first three years of ownership.
Research shows that the average lifespan of a car once produced is around eight-years, or the equivalent of 240,000km of driving, so it seems only logical that a number of Australian buyers are gravitating toward used cars rather than purchasing a far more expensive new car.
To make things even better for Australian buyers, manufacturers have, in recent years, started packaging their vehicles with extremely long warranty packages that can stretch out to a decade in the most generous ownership packages. This means that a three-year-old used vehicle will likely see at least two-years of warranty coverage, or up to seven for certain manufacturers.
With these factors in mind, let's start unpacking the concept of obtaining a loan for the purchase of a used car, and discover some of the lesser-known aspects of purchasing a used car with the help of a loan.
Can You Get a Loan for a Used Car?
Contrary to popular belief, it's possible to get a loan for a used car here in Australia, with the process very much mirroring that of applying for a new car loan.
Lenders are equally as happy to provide you with the funds to purchase a used car, so long as you meet their lending requirements and can provide evidence that you're in a strong enough financial position to pay off the balance that you've borrowed.
The overall process is identical to acquiring a loan for a new car, which means that it is very much possible for Australian buyers to apply for a loan and purchase a used car in much the same way they would with a new vehicle.
How Does Getting a Loan For a Used Car Work?
The process of getting a loan for a used car kicks off with the usual research and comparison phase to find the most competitive loan terms, with the most attractive interest rates for the funds you're applying for. Once you've found the best possible financial terms, it's time to ready your application with the lender, and finalise the agreement upon pre-approval.
From here, the process is no different than what you'd experience with securing a loan for a new vehicle, with the potential of some extra steps, depending on the age, make and model of the vehicle. Older vehicles, for example, might be subject to a more extensive history check to ensure they have not been involved in an accident that the seller has failed to inform you of.
Once the lender has given its official approval of both the vehicle you've chosen, as well as your ability to pay the elected loan amount, the funds are either transferred to you directly or to the seller that you've elected.
Once the balance of that loan and the interest rates have been paid to the lender, the used vehicle is yours to enjoy without any strings attached.
What are the Different Types of Loans for a Used Car?
A used car loan can take a number of different shapes, depending on your preferred type of loan, as well as the lender's terms. Typically, a used car loan takes five different forms: a secured loan, an unsecured loan, a personal loan, dealership finance, and finally, a novated lease.
Secured car loan
A secured used vehicle loan offers some of the most competitive rates for you, the borrower, however, there are a number of risks involved in a secured loan in the case you fail to make payments. When issuing a secured loan for a used car loan, the lender will register that vehicle with the Personal Property Securities Register.
This means that the used car effectively remains collateral for that loan, and in the event that you miss a number of payments, the lender can reclaim possession of the vehicle to recover some of the funds lost in your loan. While there is added risk for you personally, secured loans typically offer the best loan terms and the most competitive interest rates of all types of used car loans, but there are a number of vehicle restrictions for what qualifies for a secured loan.
Unsecured car loan
Next up, an unsecured car loan is another way to purchase a used car with finance. These unsecured loans do not require registration with the Personal Property Securities Register, and therefore, there are less restrictions with unsecured loans compared to a secured loan. There is also more freedom when it comes to the age, make and model of a vehicle.
The inherent tradeoff with unsecured loans, however, is that they are often subject to less competitive terms and higher interest rates, which can result in a significant premium over a secured loan over the course of its lifespan. Unsecured loans for used vehicles are typically offered with payment timelines spanning between one and seven-years.
Dealership finance
Another option when it comes to used car loans is to secure finance with the dealership that you're purchasing the vehicle from. When purchasing a used vehicle for a dealership, they will put you in contact with their lending partner for one of the most streamlined borrowing experiences.
The downside to dealership financing, however, is that you're unable to compare terms with other lenders, and they will more often than not be subject to large deposits and a payment schedule that results in a 'balloon' payment. While the loan's payment terms might initially seem super-competitive, these balloon payments land toward the end of a payment schedule, and often involve several thousands of dollars in a single transaction.
Novated lease
The final way you can secure finance for a used vehicle is to organise a novated lease agreement with your employer. Novated leases are a three-way agreement between yourself, your employer and a financial lender, where your employer formally owns the vehicle while payments are deducted from your pre-taxable income to lease the vehicle. They're a great way to reduce your taxable income, but there are a number of restrictions you should be aware of, which you can learn about here.
What's the Oldest Car You Can Get a Loan For?
The age of a vehicle that qualifies for a loan or financing depends largely on the financial institution that you're applying to. Typically, lenders are more than happy to provide you with a loan for a vehicle if it is up to 5-years-old, however, certain lenders are willing to provide funds for vehicles aged anywhere between 7 and 10-years-old. This, of course, remains at the discretion of each financial lender, so it pays to do some research and compare the terms and applicability of a used car you might be looking at for the best possible finance options.
What Does Refinancing a Used Car Loan Mean?
Refinancing a used car loan involves borrowing funds to pay back the lender that initially provided you with the capital to make the purchase of that vehicle.
From here, a new loan contract is drawn up with potentially more attractive terms for the loan in question, and a new agreement between you and the refinancing lender is finalised. Refinancing a used car loan can help you secure more attractive payment terms and interest rates with a new lender entirely, or even help you find a longer loan term to help you with your payment schedule.
Can a Financial Lender Confiscate any Used Car?
A financial lender can only confiscate a used car if it was purchased with a secured car loan.
As we discussed earlier, these secured loans typically offer the most competitive terms and interest rates, but they require the vehicle you purchase to be registered with the Personal Properties Securities Register. The terms of a secured loan state that the lender is within its rights to confiscate the vehicle if you fail to meet the loan's payment terms in order to recoup any potential losses from lending you money that has not been paid back.