Most Spacious and Comfortable Family-Friendly SUVs 
AF By Alexi Falson March 18, 2022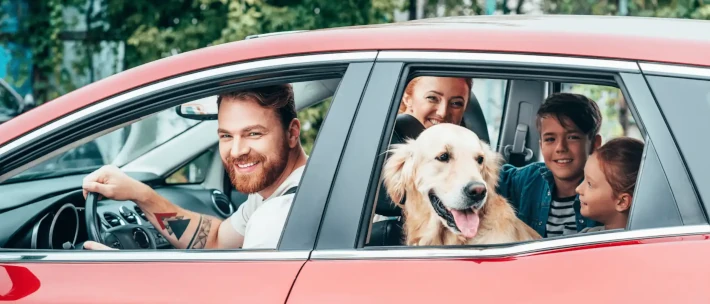 Whoever said good things come in small packages obviously didn't have a large family; nor were they Australian, because we absolutely love large SUVs.
The mixture of our culture, the vast distances between towns and cities and our demands for creature-comforts have all culminated with large SUVs becoming the most popular segment of the Australian automotive landscape. Almost every manufacturer operating in Australia has an SUV in one form or another, which means that we, the consumers, benefit from the added competition, but we're also flooded with so many options, it's easy to be overwhelmed by the seemingly endless choices out there in the world of family-friendly SUVs.
With that in mind, we've put together a list of the best family-friendly SUVs that prioritise space and comfort for your family above everything else. You might think that so long as the car is big enough, the interior will be spacious, too. But unfortunately, true comfort and interior space is the result of clever interior design and packaging rather than sheer size. We've decided to split this list into 9 of the more affordable family-friendly SUVs, while also providing 5 of the best options if price is less of a concern, and included both five and seven-seat SUVs to represent the different needs of Australian families.
5 Most Spacious and Comfortable Premium SUVs
Mazda's CX-5 proved an instant hit with Australian families when it hit the market, and there's good reason for this. With the introduction of the CX-5, Mazda effectively ticked all the important boxes for family, which include style, safety, entertainment features, economy and of course, space and comfort inside. While the CX-5 is limited to two rows of seating for up to five people, it offers even adults in the rear of the cabin enough room to get comfortable, which translates to happy kids on long roadtrips. While it might not be the pound-for-pound champion of legroom, considering how accessible the CX-5 is to most Australian families, the overall packaging and 442L boot means that it's more capable of keeping up with your family.
The Nissan Patrol is an absolute beast when it comes to space, comfort and practicality. While it's not the most common vehicle of choice for Australian buyers, we think there's a lot to gain from the Patrol's huge platform and spacious interior design. First up, there's the hydraulic suspension, which makes the large body float over bumps and provides perhaps one of the best ride qualities on our list. Next, and more significantly, the Patrol has a huge amount of room in the second and third rows - it seats up to eight people - and even two sets of screens in the rear of the cabin to keep the kids entertained on longer journeys.
If you're in the market for something that rivals a Toyota LandCruiser 200 Series while undercutting the Cruiser on price, it's time you took a Patrol for a test drive.
Skoda's Kodiaq SUV proves that European quality doesn't have to come with a large price tag. It's a shame that Skoda doesn't receive the same brand recognition that it does in the European market, because consumers over there are well-aware that Skoda often leads the charge when it comes to interior space, practicality and comfort. The Kodiaq is the perfect example of this, as Skoda's largest car and competitive entrant into the world of family-friendly SUVs. There's three rows of seating for up to seven people, with a huge amount of space to stretch out and enjoy the ride. Skodas are currently priced very competitively here in Australia, in spite of the fact they're an imported car, so if you're unfamiliar with the Kodiaq, it's time you checked out how suited it is to the needs of your family.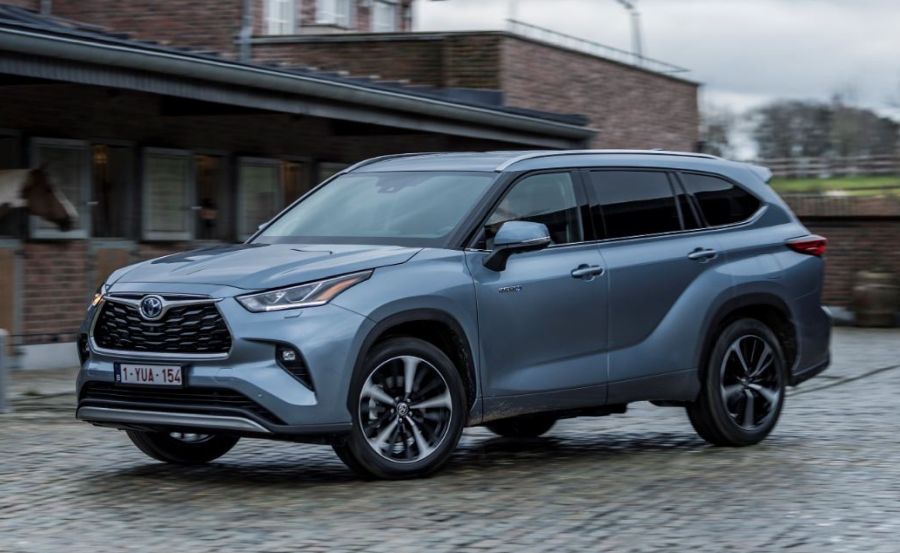 We couldn't have a list of family-friendly SUVs without Toyota featuring on the list, could we? The Kluger is perhaps the best of the bunch, particularly if you're looking for a family SUV that can accommodate up to seven people. It's been designed as more of a specialised tool for families than anything else, which means there's a huge number of benefits for you and your family in the Kluger lineup. With more than enough space in the cabin for all seven occupants to get comfortable, and a large boot, the Kluger is an extremely attractive option in the world of family-friendly SUVs.
The Hyundai Palisade is a bold SUV that is quick to make a lasting-impression for those lucky enough to find a seat inside the cabin. Designed primarily by Hyundai's American arm, the Palisade is a spaceship of an SUV that can comfortably accommodate a family of eight. Combined with a huge 704L boot and a huge number of entertainment and safety features, the Palisade is a truly impressive family SUV. Hyundai also allows you to customise your perfect seating configuration, with the option of captain's chairs for the second row, which makes the process of squeezing into the rear of the cabin an easy task; which is more than we can say about other eight-seater SUVs.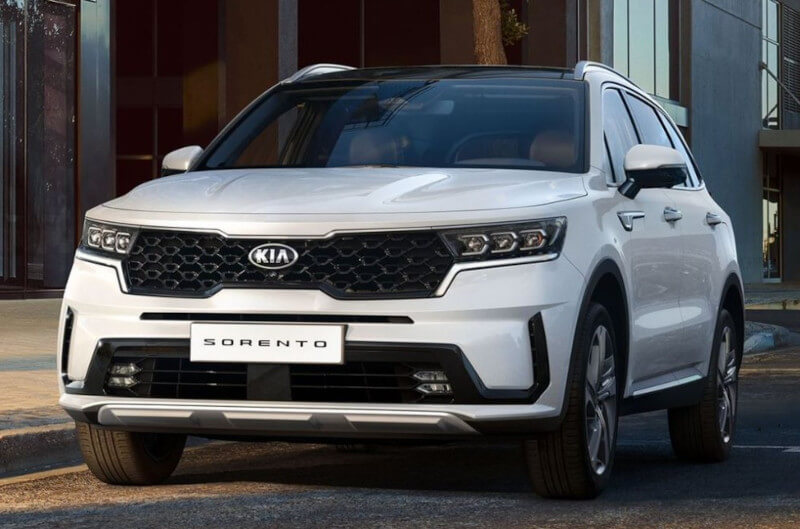 Another strong entrant from Korea in the world of family SUVs comes in the form of the Kia Sorento, which can eat up a family of seven without breaking a sweat. To make things even sweeter, the Sorento recently received a major overhaul and styling update, representing one of the most stylish and competent entries in the large, comfortable and spacious world of SUVs. The Sorento's suspension has been refined specifically for Australia's road conditions which, combined with a spacious cabin, makes the Sorento one of the best options for a family-friendly SUV currently available in Australia.
The Ford Everest is available in both a five and seven-seat configuration, and comes feature-packed with everything that an Australian family could want from their SUV. As one of the world's most experienced manufacturers, Ford has more than a few tricks up its sleeve when it comes to creating a comfortable car to be driven in. This, too, extends to the amount of research and development that has gone into the design and packaging of the interior, which can comfortably eat up adults in the second row of the cabin, with enough space for kids to get comfortable in the third-row. There's even enough space in the boot for a large supermarket run - 249-litres - with all three rows standing, which extends to a massive 876L with the third-row folded down.
While the CX-5 might be one of the most popular SUVs in Australia, the CX-9 is the true flagship when it comes to a family-friendly and comfortable SUV. It's the largest car that Mazda produces, and as a result, the CX-9 has an insane amount of space in the cabin for your family. This space is packaged into a sleek and handsome interior design that Mazda has, for years now, led the charge for the affordable end of the market. The CX-9 can comfortably accommodate up to seven passengers, and offers the same boot space as the Ford Everest, which is impressive for a car with three-rows of seating.
The Hyundai Santa Fe is one of the best family-friendly SUVs on sale in Australia, providing buyers with an eye-watering amount of features and interior comfort and space for the extremely-reasonable asking price. To make things even better, it receives a powerful six-cylinder engine that can get your family up to speed remarkably quickly, and comes packed with active safety technologies to keep your family safe, too. Inside, Hyundai's clever design gives those in the second and third row enough space to get comfortable, while retaining a huge 571L boot. Hyundai is also known and celebrated for tuning its vehicles for Australian roads, which means the Santa Fe comes riding on suspension that can handle bumps and keep your family happy, comfortable and, most importantly, quiet on those longer journeys.
Five of the Most Spacious and Comfortable Premium SUVs
The first of the premium family SUVs on our list comes from Swedish manufacturer, Volvo, who is recognised for its safe, stylish and comfortable range of passenger cars. More recently, Volvo has moved into the world of SUVs, and they've been damn good at it. The XC90 is the company's flagship SUV, and it will leave very few buyers disappointed. First impressions of the cabin are of its undeniable beauty, but the lasting impressions remain its clever design and smart packaging features that your family will absolutely love. The second row passengers have a huge amount of head and leg room, and the third-row of seats are able to fold completely flat, which allows you to slide bulky objects into the boot without a problem. The XC90 also comes packaged with a silky-smooth suspension system that can handle even the worst of Australia's road conditions, and offers a quiet and refined cabin to keep your family happy.
Audi was one of the early manufacturers to move into the world of large SUVs, and their experience at the head of the pack has led them to create one of the most appealing vehicles in the premium segment. As the name might suggest, the Q7 is capable of accommodating seven people in the archetypal style and luxury that we've come to associate with Germany's premium brands. As a complete package, the Q7 is wonderfully comfortable to drive, and buyers benefit from a very clever German approach to interior space and packaging.
The second row of seats are spacious enough for basketball players, and the third row of seats is able to fold-down completely to accommodate large objects. The attention to detail inside the Q7 is plain to see, and makes a big difference in the real-world when it comes to comfort and practicality for your family. Audi is also well-known for its beautiful interiors, which means the Q7 is not only comfortable, it's a visual treat to pilot or sit in one of the six passenger seats.
Another expert when it comes to premium interior and clever practicality touches is BMW, whose X5 has stormed the sales charts of luxury SUVs since its introduction. The X5 is one of the best examples of unrelenting attention to detail, with a classy interior design that has no problem in accommodating five people in comfort and style. While it's bigger sibling, the X7 is undeniably a larger car, the X5 is a more attainable vehicle in terms of pricing, and is much more accommodating to new drivers when it comes to piloting around town. The rear of the X5's cabin has ample legroom for adults, and a huge amount of headroom, even with a panoramic sunroof equipped. All up, it's an extremely quality offering from one of the best in the business.
Lexus LX
If you thought we'd left the iconic Toyota LandCruiser off our list… think again. At its heart, the Lexus LX is a LandCruiser through-and-through, but it also benefits from the latest range of interior designs from Toyota's luxury arm, which is noted for its high-class cabins and unique designs. The Lexus LX is absolutely massive, which means there's more than enough space inside for you and your family to stretch out while you're travelling long distances on the holidays. The LX can be configured as either a five or an eight-seat SUV, which means you have the flexibility to fit eight people, or a focussed cabin for five with a huge amount of boot space. Overall, the Lexus LX is a treat to be driven in, and if you're unfamiliar with it, it's time you added it to your shortlist of comfortable and spacious premium SUVs for your family.
Tesla Model X
The Model X is one of the more unique cars on this list, with interior space benefitting massively from its electric powertrain. This is because the Model X has a completely-flat floor design, with the battery pack squeezed underneath. Tesla's designers have used the EV's unique mechanicals to create a wonderfully-spacious and welcoming cabin that feels equal parts luxurious and futuristic. The Model X's suspension works wonderfully, and combined with a quiet cabin free of the disturbances of an engine, the interior of the Model X is a wonderful place to sit on longer journeys. If you haven't sat inside a Tesla before, we'd encourage you to check one out soon to get a taste of what we can expect to see from large, family-friendly SUVs powered by electricity in the future.