Review - Audi A1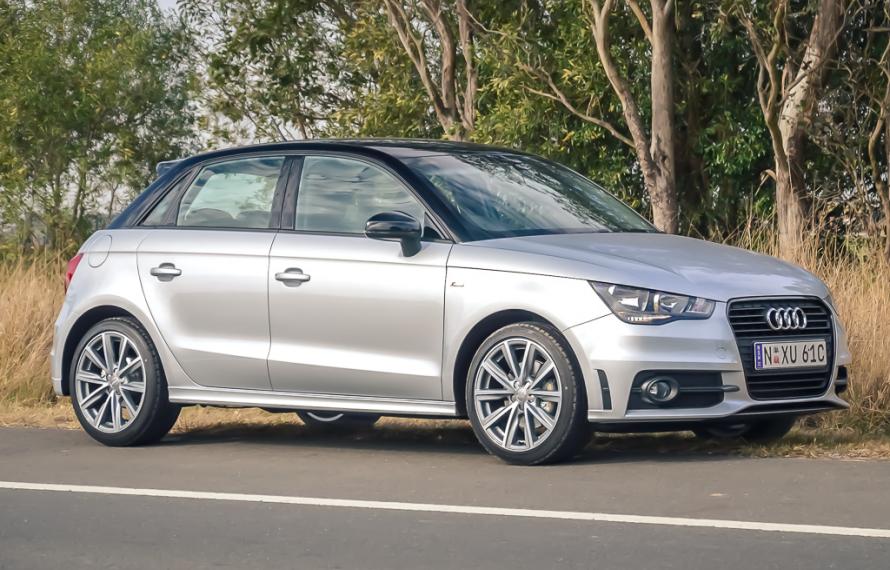 Out of all the German brands, Audi are the only ones who dare to give us a proper light car sized hatchback (unless you count BMW's Mini), with the latest technology, quality you can feel and prestige ambience for a price you'd be surprised you can afford.
A premium, techno feast for the eyes
Inside, the A1 comes with Audi's latest MMI interface and LCD screen. These new systems by Audi are very good and won't cause you to have a panic attack just trying to figure out how to change radio stations, like some rival setups. There's a simple rotary knob down on the centre console and six main menus to swing back and forth from, with clear, crisp graphics.
Just feel the quality of the materials inside. Real metals, soft plastics that delight your fingertips, like no other vehicle this size could ever hope to. State of the art instrument cluster, cupholders and phone connectivity plus a steering wheel that just feels like it's out of something costing five times as much, as it sits perfectly in your hot little hands.
A bold and boisterous baby
Colour customisation is a big part of the A1's attraction, with ten head-turning colours including Siam Beige, Brilliant Black, Scuba Blue, Utopia Blue, Daytona Grey, Nano Grey, Misano Red, Florett Silver, Cortina White and Glacier White. Additionally, you can choose from a Florett Silver or Brilliant Black finish for the rooftop to really set off your new Audi A1.
It's not just about the way it looks though, Audi has spent lots of time, effort and money into making sure this small car feels like a true Audi luxury car, with the quietness, handling, safety and comfort worthy of the badge.
Our verdict
This all points to one conclusion; if you're in the market for a prestige compact hatch that you can happily show off to your nosy neighbours and enjoy with your friends, the A1 leads the pack. Sporty S-Line models only augment this solid foundation with sporty overtones.
There are several engines to choose from, including a zippy and charming three-cylinder turbo, a 1.4-litre turbo and a 1.8-litre turbo that turns this haute couture piece of luxury into a backstreet demolishing demon.
Audi has done a remarkable job of bringing prestige and luxury to a class that never really had anything like it beforehand.
5 specs you need to know
Engine: 1.0-litre turbo three-cylinder
Transmission and drive: Five-speed manual or seven-speed dual clutch, front-wheel drive
ANCAP safety rating: Five Stars
Official fuel economy: 4.2L/100km (5.8L/100km)
Time from 0-100km/h as tested: 11.2 seconds.
Pros
Genuine Audi luxury in a compact package
Prestige quality interior
Super efficient, yet gutsy
Cons
Stretchy/elastic throttle response off the mark, hard to take off smoothly
Sat-nav isn't standard despite a screen and 'nav' button already on the dash ready to go
Pricey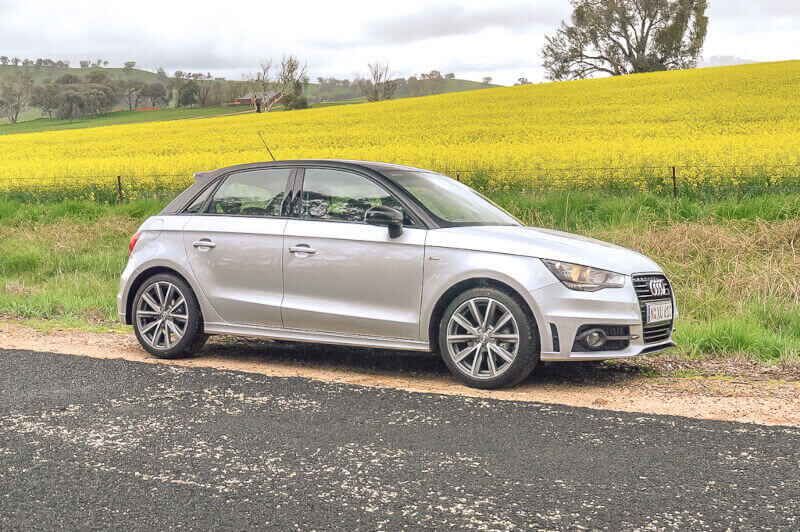 off the NSW recommended retail price of a Audi Q3 40 TFSI S Line on 25 Sep, 2020.
off the VIC recommended retail price of a Audi Q2 35 Edition2 Design on 12 Feb, 2020.
BT Beverley T saved $4,851
off the NSW recommended retail price of a BMW X1 SDRIVE 20I XLINE on 19 Feb, 2021.
Savings are based on the difference between the actual driveaway price paid by customers on their new car purchases including stamp duty, government
charges and on-road costs and the Redbook Manufacturer Suggested Retail Price (MSRP) plus stamp duty, government charges and on-road costs.