Review - Audi A4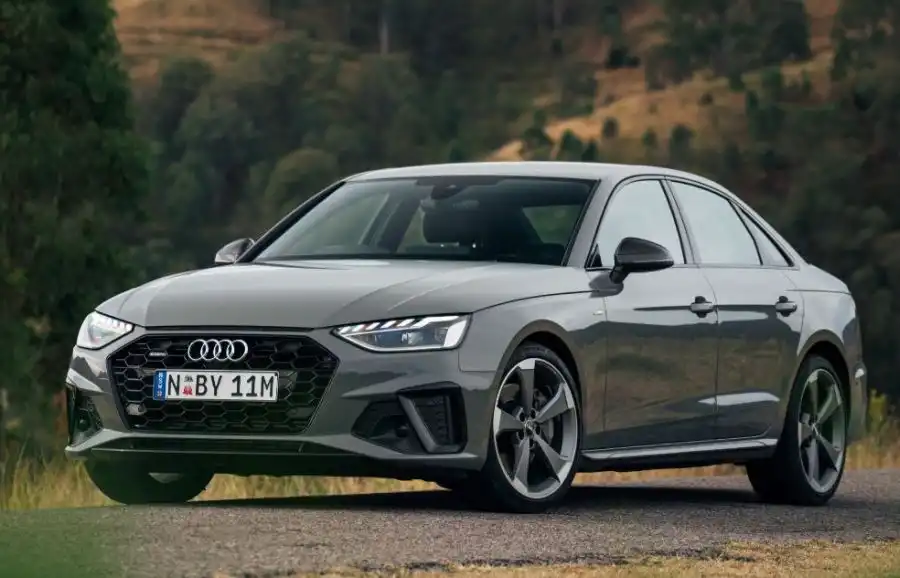 Fortunately, it's a clean sheet of paper that you can rearrange and add colour to, transforming it into a much more desirable and rewarding A4. Yes, we're still talking about the car.
Tailored office
The A4 is Audi's answer to vehicles such as the BMW 3 Series and Mercedes C-Class. It's a premium sedan (or wagon), available with a wide variety of fuel-friendly turbocharged engines. You can even opt for a saucy S4 model that comes with a potent V6 powerhouse, as tested here.
Inside, you won't find another vehicle that's as clean or well presented in this class. It's like Audi has hired an office designer to come up with the decor in here. And not just any office. A high-end office, perhaps on the 100th floor in a chic building in Dubai.
Every detail is painstakingly stitched, bolted, or carved together to create an atmosphere of incredible luxury and attention to detail. Cabin space is also superb, with big seats in the front accommodating the fattest of bums, and a large rear seat that puts it at the upper end of the class.
Virtual reality
Audi loves buzz words like 'connected' and 'virtual' and 'digital'. And as a sign of this, almost everything inside shares some degree of this philosophy. Take the instrument cluster (the speedo). Audi calls it a Virtual Cockpit. But there's nothing virtual about it. In reality it is a super-crisp digital display that offers various layout options and designs.
Once you're up and driving, it's a similar story. Audi offers an excellent adaptive cruise control system that is able to read the traffic around you, automatically. You just set the speed and it will follow the car in front, at a set distance, and then you can just sit back and relax and only control the steering.
---
Our verdict
It's unfortunate this car shares its name with a sheet of paper. But once you get over the initial yawn-inducing impressions, there's certainly nothing boring about the latest Audi A4. It's advanced, spacious, and offers perhaps the best interior of any vehicle in this class.
5 specs you need to know:
Engine: 3.0-litre turbo V6
Transmission and drive: Eight-speed auto, all-wheel drive
ANCAP safety rating: Five stars
Official fuel economy: 7.7L/100km
Time from 0-100km/h: 4.7 seconds
Pros
Properly premium interior
Great performance in S4 guise
Neat and tidy design flies under the radar
Cons
Lots and lots of desirable yet expensive options
Drive character a little boring compared with rivals
off the NSW recommended retail price of a Audi Q3 40 TFSI S Line on 25 Sep, 2020.
off the VIC recommended retail price of a Audi Q2 35 Edition2 Design on 12 Feb, 2020.
off the VIC recommended retail price of a BMW X1 SDRIVE 20i on 11 Mar, 2021.
Savings are based on the difference between the actual driveaway price paid by customers on their new car purchases including stamp duty, government
charges and on-road costs and the Redbook Manufacturer Suggested Retail Price (MSRP) plus stamp duty, government charges and on-road costs.