Review - Honda CR-V
April 08, 2021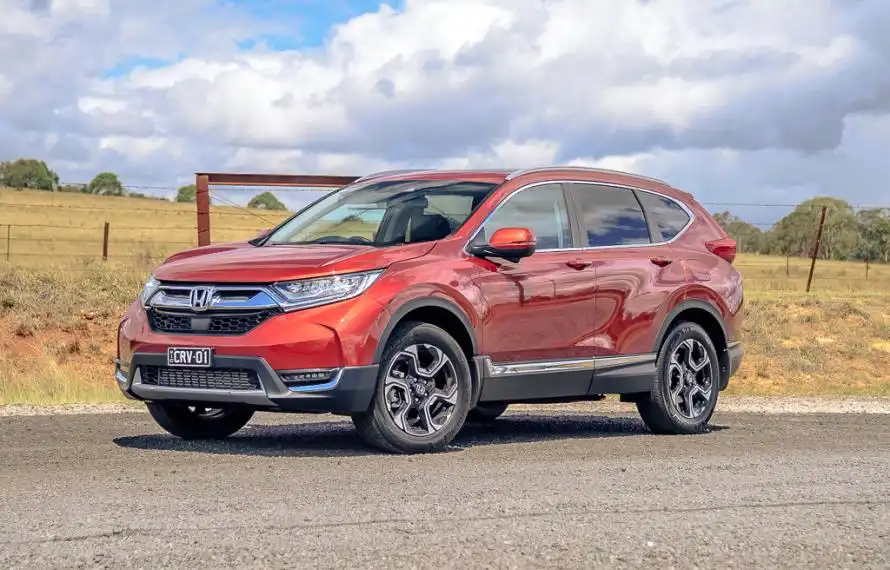 The Honda CR-V has never stopped growing in size throughout its life. Now, in its fifth-generation, the larger SUV is offered with 7 seats, a new engine, new design, loads of safety tech, and innovative practicality. Customers buy Hondas because they are reliable and provide value for money. Now, the fifth-generation CR-V adds to that by offering more practicality and technology than ever before.
The Interior
Interior space is among the best in class throughout the entire cabin in the CR-V. There are too many storage areas to count. Whether it be the huge dual level centre console or the massive door pockets, Honda has really thought out how to make the CR-V as practical as possible.
The CR-V's interior feels like it is made from premium materials, and the seats are well-positioned and supportive for all body types.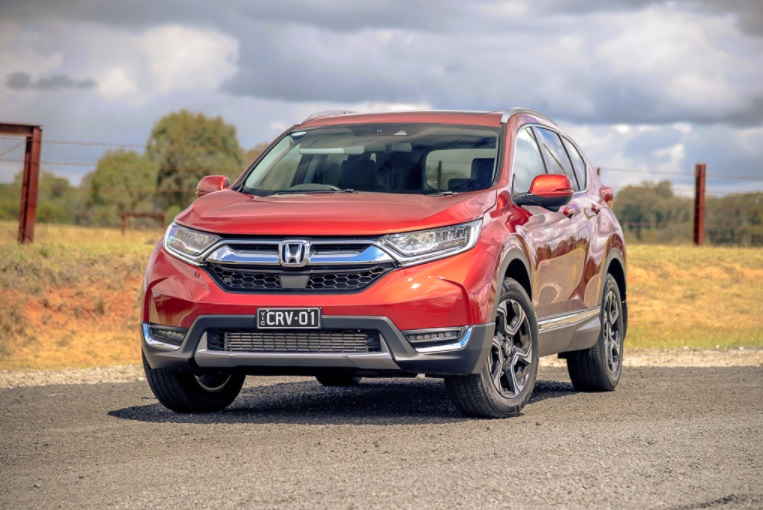 Let's Talk About Tech
All CR-Vs are equipped with smart keyless entry and push button start, dual-zone climate control, multi-angle reverse camera with guidelines, electric park brake, LED daytime running lights, fog lights, tyre pressure sensors and a full-sized alloy spare wheel, just to name a few.
For the tech fan, there is a 7.0-inch touch-screen that integrates Apple CarPlay and Android Auto. There are two USB ports in the second row, in addition to the two in the front row, and two 12V power sockets. The gear shifter is positioned high up on the centre dash to open up console space.
Some of these features we have seen before, but at this price, Honda is pushing a great bargain. There are also some new features that are not so common. For example, we love the simple yet innovative idea of a side-view blind-spot camera. A view of your left side blind spot flashes up on the centre screen as you activate the indicators. It can also be manually activated via a button on the end of the stalk should you need it during parking or anything else.
The Drive
On the road, the CR-V gives off a large and dominating feel. The bonnet bulges up on the edges, which may impede slightly on forward vision for some.
We're also impressed by the lightness and effortlessness of the steering at low speeds. This is especially important for managing those Woollies carparks.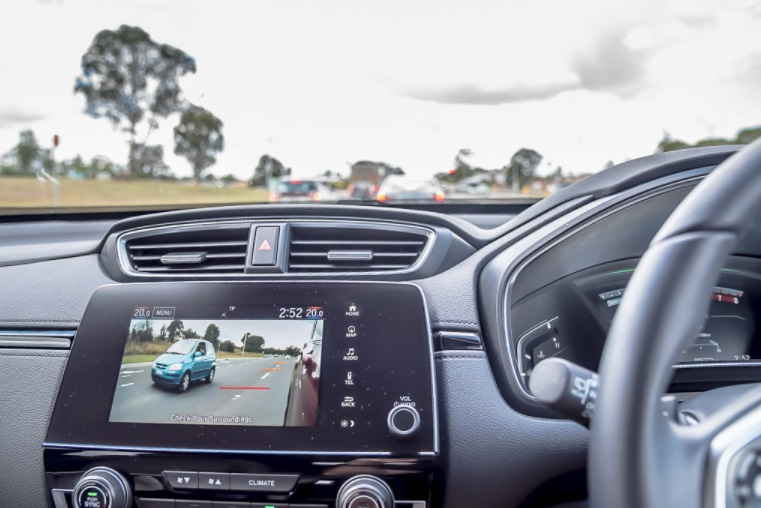 ---
Our verdict
Customers buy Hondas because they are reliable and provide value for money. This new model CR-V is more fuel efficient and comes with more technology than ever before. The CR-V is a class-leading SUV, at an affordable price tag.
Pros
'LaneWatch' side camera
Plenty of safety tech in the VTi-LX
Practicality; huge boot, versatile seat positions, wide opening doors, and plenty of storage spots
Price; one of the cheapest SUVs with this level of technology
Seven seat option (rare in this class)
Cons
CVT auto is uninspiring
Quirky exterior design not to everyone's palate