Review - Peugeot 208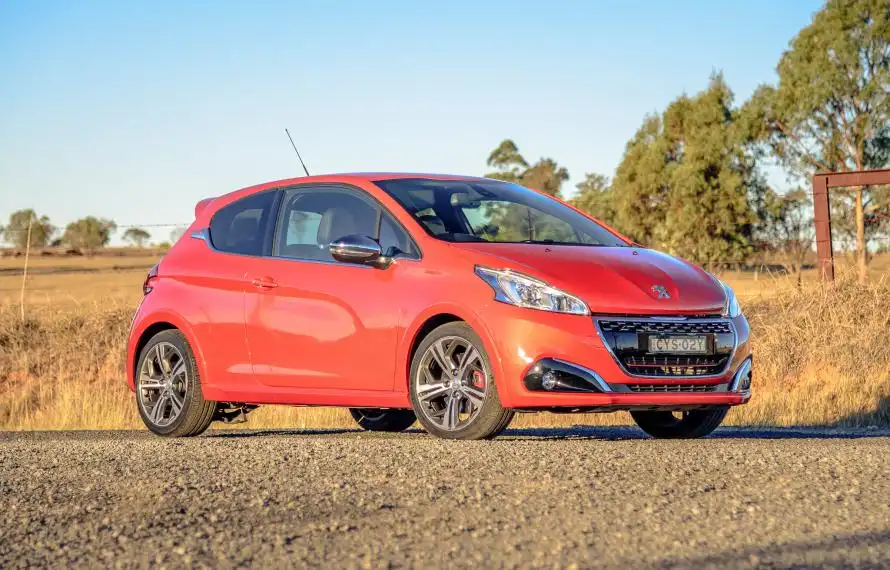 The 208 is the French company's smallest model, featuring a very economical 1.2-litre turbo three-cylinder, packaging in plenty of French ingenuity and quirky functionality.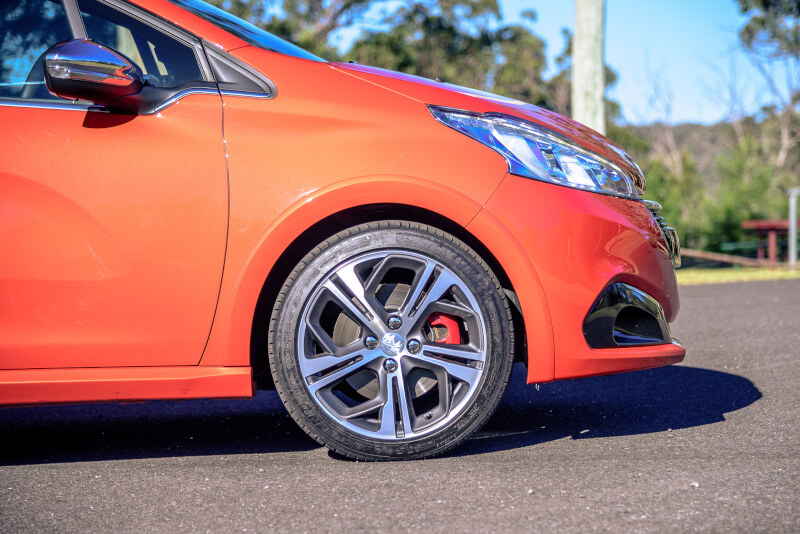 Design flair versus practicality
You can certainly tell just from sitting inside the 208 that this isn't your average German or Japanese vehicle; and we like that. It's all too easy for interior designs to blend in together, with only minute differences from car make to car make. Here though, Peugeot has gone a different direction.
There's a tiny steering wheel that rides low, and a dashboard that curves around a 7.0-inch touch-screen. The climate control buttons are housed in shapely black plastic and while basic in their appearance, they blend together in a uniquely European aesthetic.
There are times that French stylistic hubris can prove tiresome, like the positioning of the cruise control stalk, which is almost completely hidden behind the steering wheel, and the cup holders that can house an espresso shot, and not much more.
Visibility isn't all that great for this class either, partly due to the thick pillars at the back. But, like us, you'll probably be prepared to forgive Peugeot for focusing on the 208's chic design rather than its packaging minutia.
As smooth as French vanilla ice-cream
Driving enjoyment is very high thanks to great handling. This little thing hangs on in the bends, with grippy tyres biting into the tarmac like circular claws. Pair this with a well-sorted steering setup that offers a sense of immediacy and engagement, and you're left with nothing but a huge grin.
French cars are known for offering superb ride comfort and the same is applied to the 208. This is one of the most comfortable small hatches to drive, in terms of its ability to absorb bumps and iron out bad roads. And we all know how bad some roads are in the city.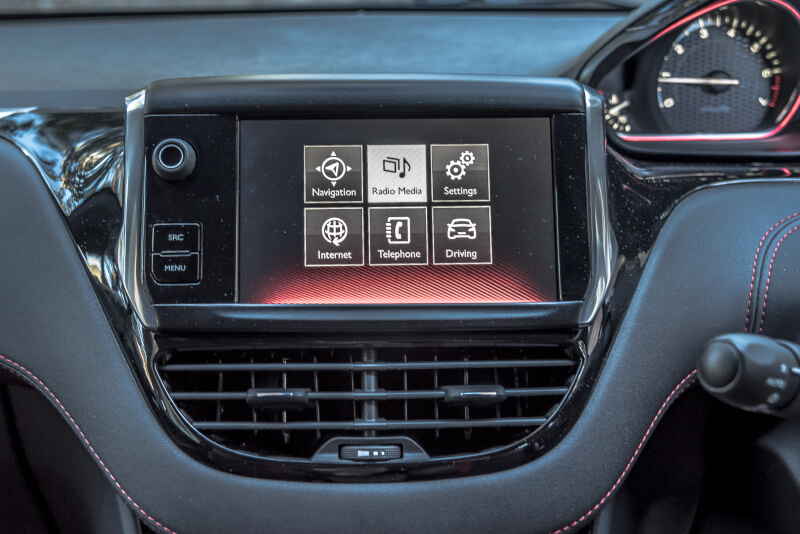 Our verdict
The 208 is Peugeot's answer to cars such as the Mazda2 and Toyota Yaris. But unlike those, the 208 has a distinct endearing and passionate personality, which means you aren't likely to become bored by it as soon as you might in the others. Pricing has been tightened up over the years as well, giving buyers a genuine European option in the compact car class.
5 specs you need to know:
Engine: 1.2-litre turbo three-cylinder
Transmission and drive: Six-speed auto, front-wheel drive
ANCAP safety rating: Five stars
Official fuel economy: 4.5L/100km (5.2L/100km during test)
Time from 0-100km/h: 10.9 seconds
Pros
Unique French design
Sips fuel
Smooth ride and handling
Cons
Some quirky elements impede practicality
Low brand reputation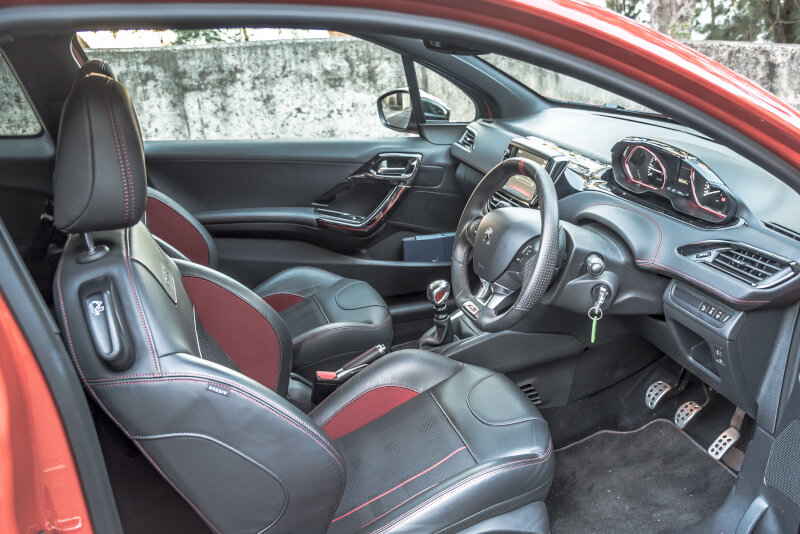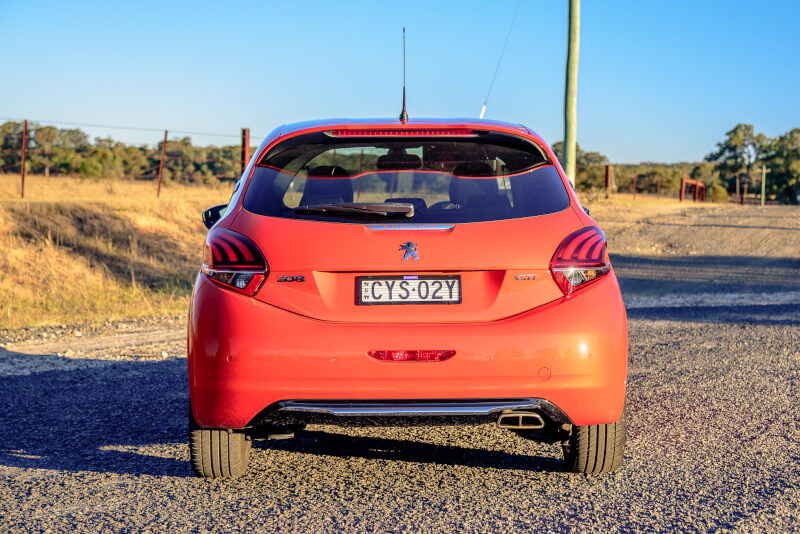 off the VIC recommended retail price of a Mercedes GLA 250 4 Matic on 22 Jan, 2021.
BT Beverley T saved $4,851
off the NSW recommended retail price of a BMW X1 SDRIVE 20I XLINE on 19 Feb, 2021.
off the NSW recommended retail price of a Lexus NX300 Luxury on 27 Jan, 2021.
Savings are based on the difference between the actual driveaway price paid by customers on their new car purchases including stamp duty, government
charges and on-road costs and the Redbook Manufacturer Suggested Retail Price (MSRP) plus stamp duty, government charges and on-road costs.