Starting at $29,990, the Clio is a purpose-built fun machine from France that builds on decades of racing and hot hatch history. The sporty turbo engine is designed to propel it to 100km/h in as little as 6.6-seconds while still only sipping fuel at a rate of 6.3L/100km, meaning that go-kart feeling won't send you broke.
Curvy, chic styling puts the Clio at the height of Parisian fashion while also giving it a sporting pedigree. You can thank the smokey alloys, spoiler and deep front bumper for that part. Best of all, you wouldn't guess it's a practical five door hatch thanks to tricks like the hidden door handle and its fuller derriere.
Interior appointments such as a Bluetooth infotainment touch screen, climate control and cruise would have you think this is a European prestige hatch, until the red seatbelts, bolstered seats and interior accents remind you it has a demonic side.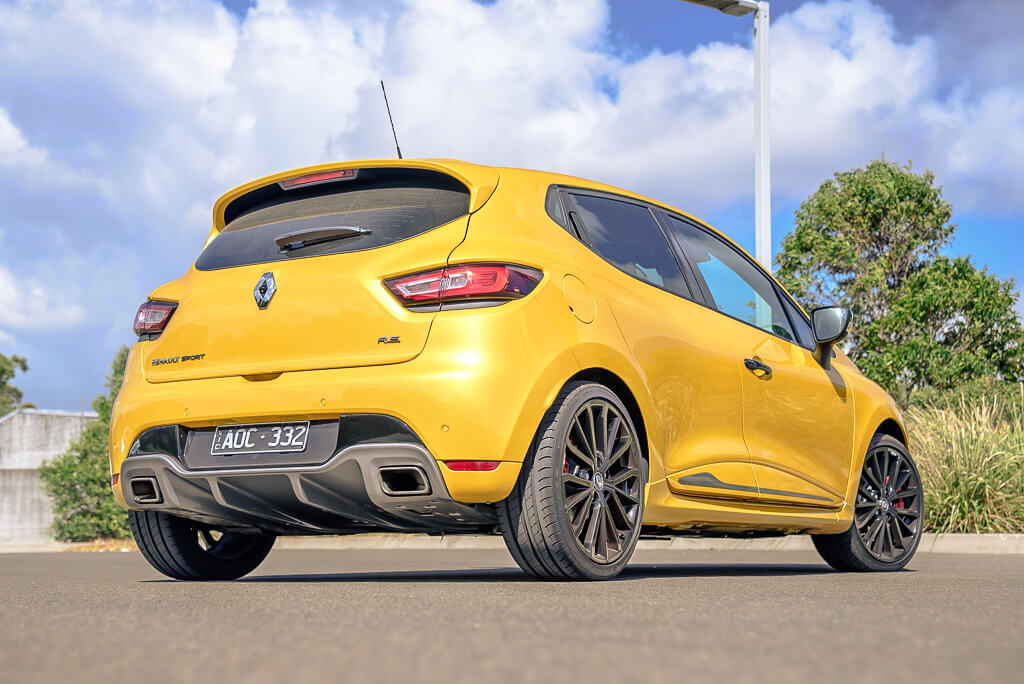 Va-Va Voom!
The dual-clutch gearbox is similar to that used in Formula 1, with a computer making sure you get the best performance and efficiency out of the engine at all times. You can drive it one of two ways- either put it in D and drive it like a normal car, or use the cool aluminium paddles behind the wheel to change gears when you find your favourite mountain road.
The Clio also has several driving modes for when you are feeling mischievous. A Clio button can dial up the sportiness of the steering, send more of that growly engine into the cabin and enhance the overall fun factor. When you want a relaxing cruise home, you can always switch it back to normal.
Que surprise
Even though you can have a lot of fun in the Renault Clio, remember, at its core it is a spacious and practical hatchback with 300L of boot space or 1146L when the back seats are folded down.
It has a state of the art safety package, with airbags, stability control and brake assist systems to keep you out of trouble and capped price servicing of just $299 every 12 months or 10,000km. The 3 year, unlimited km warranty and 3-year roadside assistance package mean you are looked after and don't have to stress about worst case scenario.
Now, onto personalisation and there's quite a range of bright colours here. Flame Red and Liquid Yellow are hero tones that announce your presence from a mile away, while the remaining blacks, greys and whites complement the Clio's voluptuous form in a subtler, classy way.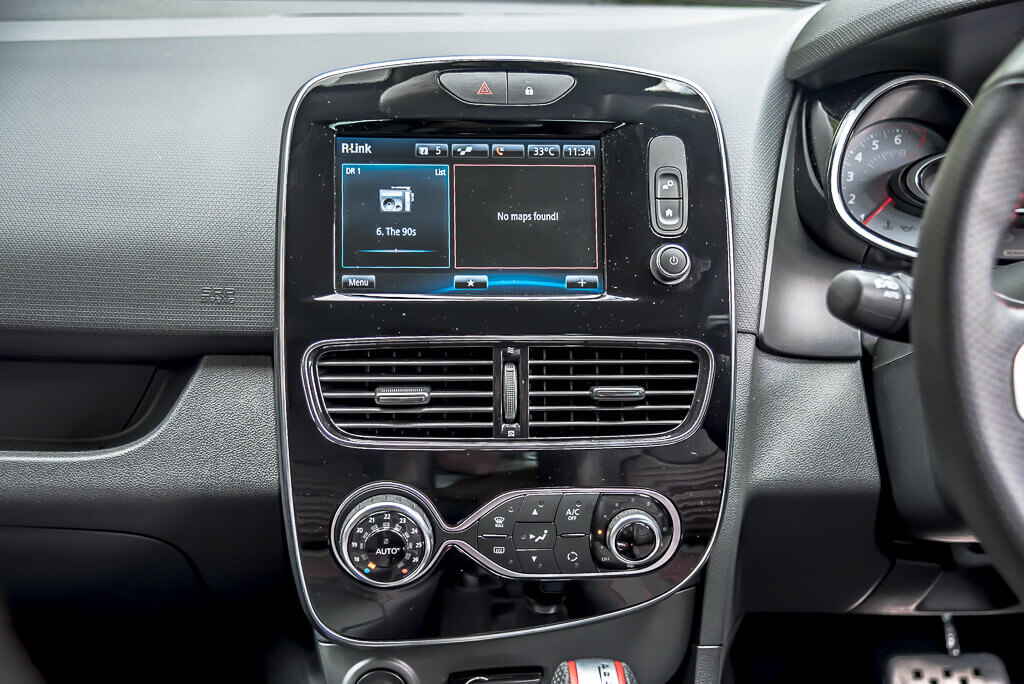 Our verdict
An economical, roomy and practical European hatchback with low servicing costs, amazing after care and on-trend French styling, the Clio really adds a sporty dimension unlike any other and can turn ordinary roads into a slot car experience.
Five specs you need to know:
Engine: 1.6-litre turbo four-cylinder
Transmission and drive: Six-speed dual clutch auto, front-drive
ANCAP Rating: Five stars
Official fuel economy: 6.3L/100km (8.0L/100km during our test)
0-100km/h as tested: 6.6 seconds
Pros
Powerful engine
Engaging steering and handling
Roomy cabin and boot
Launch control
Cons
No manual option
Basic user interface
More expensive than some rivals