Review - Renault Megane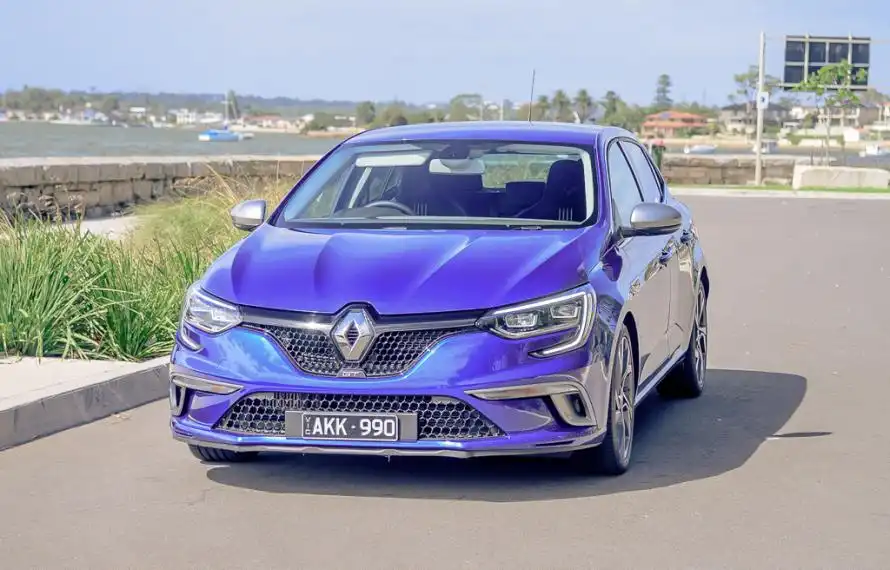 Do you want a small car that really sets itself apart from the pack? An avant-garde trendsetter with the most cutting edge styling elements, inspired by the latest fashion trends of Paris?
With Renault's bold grille, wrap-around tail lamps and its buxom shape, not only is it a style leader but it is also very accommodating, spacious and practical. Read on to find out how the Megane can add delicious French flair to every single journey.
The funky French car with a je ne sais quoi!
Born right in the heart of the romance capital of the world, the Renault Megane simply radiates with style inside and out.
Using a platform co-developed with Nissan, the Megane features very solid and trustworthy mechanics, wrapped in a larger than average body to make sure that passengers are more comfortable than your typical small car. The interior design sets itself apart from its competitors and gives it a really unique personality.
Given its French origins, you just know there's going to be a eye pleasing colour chart and the Megane doesn't disappoint. Ten different colours to match any different personality including Stone Beige, Diamond Black, Berlin Blue, Cappuccino Brown, Mercury Grey, Titanium Grey, Flame Red, Glacier White and Pearl White.
C'est magnifique!
Once ensconced in those chunky buckets, you sit before a portrait-style tablet screen like you get in a Tesla. Directly in front of you is a digital instrument panel, which is configurable and, in our opinion, best-in-class for legibility and distraction-free information. If only all cars had this clarity and functionality for their instrument clusters.
Adding to this is Renault's Multi-Sense with five switchable driving modes, with corresponding colours emanating from LEDs; red, orange, blue, green and purple. Engine and transmission character, steering weight and instrument display can also be adjusted individually in 'Perso' mode. This is a great feature that really adds to the premium and sporty ambience of the vehicle. The large sunroof on GT-Line is also very welcome, as are the auto up and down windows.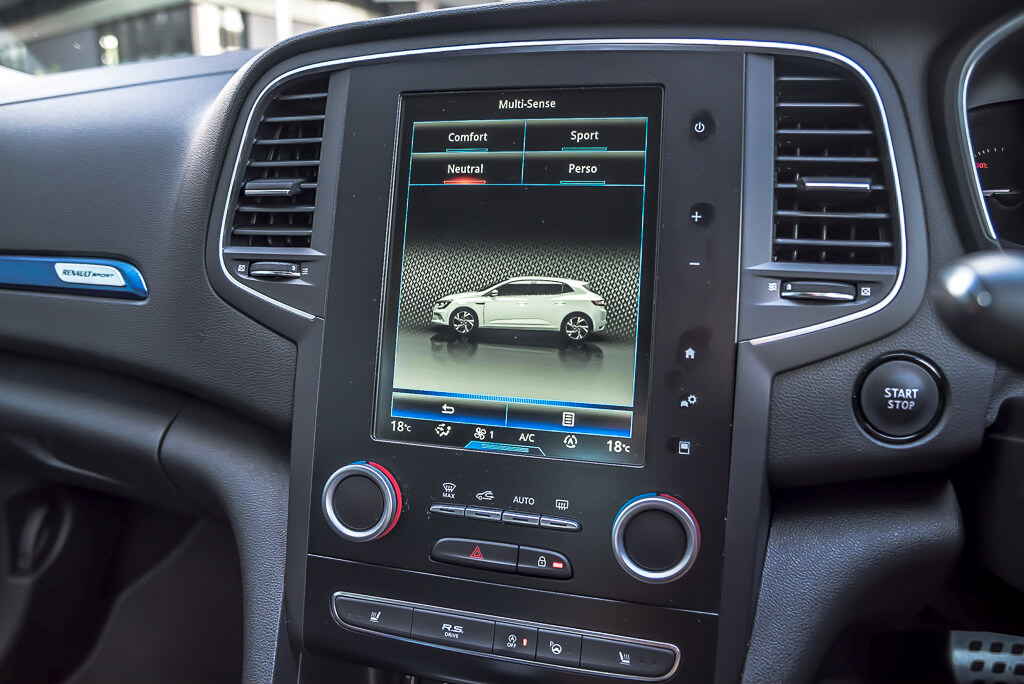 Our verdict
The Renault Megane is a very interesting alternative in a very crowded playground. Overall, it looks distinctive, confident and upmarket and has the technology to command your attention, with the cabin space and practicality to make it a liveable proposition. Attention to detail like the instrument layout, configurable LEDs and switchable driving modes are great surprise-and-delight features.
So go on, reward yourself with something distinctively French and so charming you'll blush every time you drive it.
5 specs you need to know:
Engine: 1.2-litre turbo four-cylinder
Transmission and drive: Seven-speed dual-clutch auto, front-wheel drive
ANCAP safety rating: Five stars
Official fuel economy: 5.6L/100km (6.8L/100km tested)
Tested time from 0-100km/h: 9.79 seconds
Pros
Bold, fresh and upmarket exterior
Quiet, refined and solid
Great fuel economy and decent performance from 1.2T
Competent handling
Digital instrument cluster
Cons
Distracting-to-operate infotainment system
No paddle shifters on sports version
No keyring hole on keycard