It comes in to replace both the Liberty GT and Impreza/WRX wagons that are no longer offered here. In Australia it is essentially a WRX wagon, featuring the same chassis and complete all-wheel drive turbo power plant, along with an almost identical interior. Wagons seem to be on their way out at the moment though and SUVs and crossovers are all the craze. Has Subaru missed the boat with this one?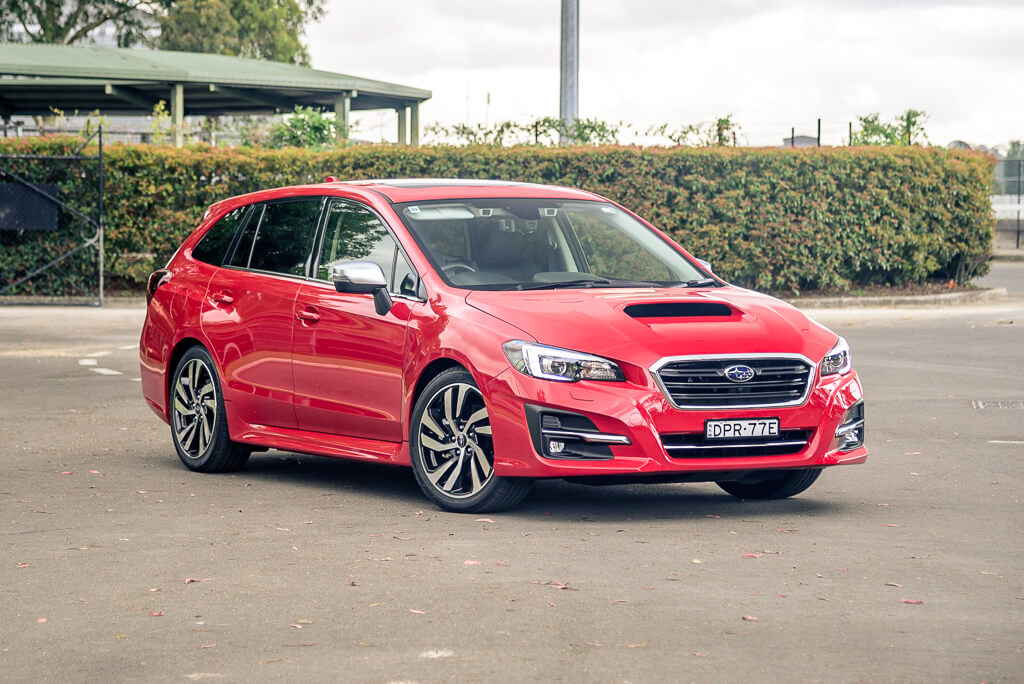 Practically appealing
Going for the Spec B (as tested here) gets you a racy 'STI' bodykit with sports suspension, while inside is Subaru's more widely used large touch-screen interface with built-in apps including internet radio and satellite navigation. You also get twin USB ports in the front, auto headlights and wipers, and not just a rear-view camera but also Subaru's cool side-view camera so you don't scratch up the 18-inch black alloy wheels.
Passenger space is very respectable for the segment, offering a larger setting than a Corolla or Mazda3, for example. And like in the WRX, forward visibility is a standout, with big windows and thin pillars making it a breeze to navigate through tight city streets.
In the back cargo space is ample. It's a good useable space too, with a cargo blind protecting your goods from prying eyes and some storage pockets and hooks to secure smaller items. If you need more space you can easily flip down the rear seats to present an almost completely flat cargo floor.
It's all in the name
Based on the WRX, the Levorg drives exactly like one. A modern version though, which means it's very easy to drive and navigate around busy streets. The engine power is good, but acceleration excitement is let down by one of those 'CVT' automatic transmissions (continuously variable) that never changes gear. We won't bore you trying to explain, but basically the engine and drive character is disappointing as a direct result of the transmission choice in our opinion.
However, if you simply forget this is based on a WRX and instead just see it as an everyday practical wagon that also happens to look cool, the Levorg's drive character will not be a problem. In fact, it goes quite well compared with its nearest rivals.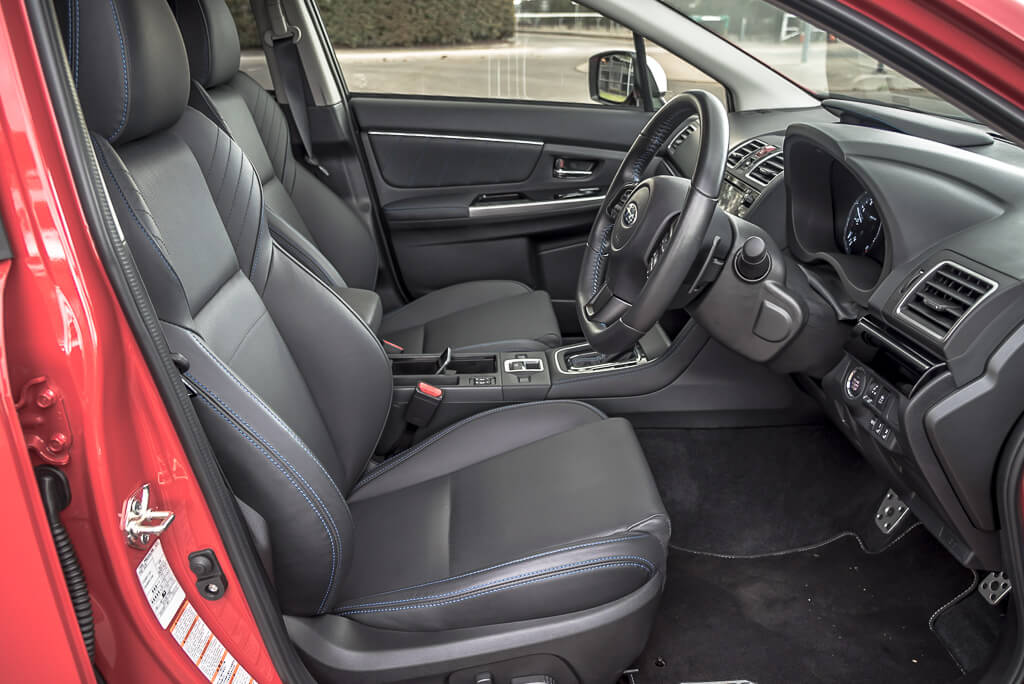 Our verdict
With constant all-wheel drive, neat exterior proportions that are easy to manage in tight car parks, and a respectable turbo engine, the Levorg shapes up to be a very tempting option. We just wish it didn't come with a CVT automatic transmission. But maybe that's just our gripe.
5 specs you need to know:
Engine: 2.0-litre turbo four-cylinder
Transmission and drive: CVT auto, all-wheel drive
ANCAP safety rating: Five stars
Official fuel economy: 8.7L/100km (9L/100km during test)
Time from 0-100km/h: 6.4 seconds
Pros
Nice exterior design
Genuine practicality
Subaru's excellent build quality and reliability
Great value for money
Cons
CVT auto/no manual option
Not an SUV