Review - Volvo V60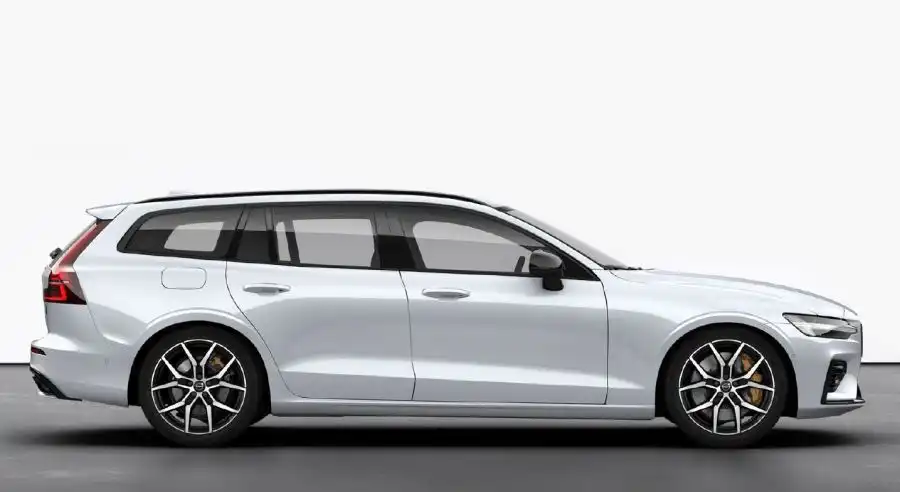 We're testing the top T6 model which comes with a spritely turbo and supercharged engine with yee-hah levels of performance. Going for this spec also gets you all-wheel drive which increases safety in tricky conditions and gives the car some off-tarmac ability.
Swedish lounge room on wheels
The seats are world class in comfort as far as we're concerned. They are like lounge chairs; no matter what body shape you are, you fit in snug and comfily. The style and accommodation of the interior is second-to-none too, and, to some degree, leads the automotive industry in terms of pleasantness and ease of use.
How's the cargo space? It's not as huge as Volvos of the past, but what you need to remember is the V60 is based on the S60. And the S60 is categorised as a mid-size sedan to rival the likes of the Audi A4 and BMW 3 Series. In that respect, cargo space is plentiful. You can fold the rear seats down too for even more space.
Rear vision is not crash hot due to a smallish rear windscreen and big pillars, but you needn't worry too much as the assistance of the standard reverse camera helps to judge your moves. You also get help from an on-board blind-spot warning system. All of this, among other stuff, contributes to five-star ANCAP safety.
Wolf in sheep's clothing
As mentioned, the T6 tested here is a blast. The engine is very powerful, but not scary. This is one of those cars that is not at all intimidating. If you don't want full power it's easy to just cruise along. However, if you need all that's on offer, the engine gives you all the might you need to overtake or indulge in a bit of sportiness.
Aside from the grin-inducing performance the V60 is another perfect example of Volvo's easy-driving philosophy. Visibility is superb so you feel confident behind the wheel, even in tight city conditions, and the steering is light and playful for no-fuss parking and threading around tiny roundabouts.
Our verdict
In T6 form the V60 is definitely a bit of a wolf in sheep's clothing. From the outside it simply looks like a sleek, premium wagon. And it's the same story inside. Big relaxing seats and reserved colours and tones do well to hide the T6's genuine performance ability.
If you're a bit over the whole SUV bandwagon but you'd still like the practicality of a wagon, the V60 is one to check out.
5 specs you need to know:
Engine: 2.0-litre turbo supercharged four-cylinder
Transmission and drive: Eight-speed auto, all-wheel drive
ANCAP safety rating: Five stars
Official fuel economy: 7.6L/100km (9.0L/100km during test)
Time from 0-100km/h: 5.9 seconds
Pros
Cool, reserved styling
Lovely seats
Innovative pop-up kid seats in the back
T6 is a powerhouse!
Cons
Price points it at some desirable/fashionable SUVs
off the VIC recommended retail price of a Volvo XC40 T4 MOMENTUM (FWD) on 10 Jun, 2021.
off the NSW recommended retail price of a Volkswagen Tiguan 162 TSI ELEGANCE on 04 Aug, 2021.
off the NSW recommended retail price of a Volkswagen Amarok TDI550 on 09 Mar, 2021.
Savings are based on the difference between the actual driveaway price paid by customers on their new car purchases including stamp duty, government
charges and on-road costs and the Redbook Manufacturer Suggested Retail Price (MSRP) plus stamp duty, government charges and on-road costs.