This test car is the middle-of-the-range Koup Turbo with the 1.6-litre engine, also seen in the Veloster SR Turbo. It produces impressive power and torque, and acceleration quick enough to put a smile on your face.
Practical fun
There's no denying Kia has stepped up to the plate in the past few years in terms of car design and quality, and the new Koup is proof of that. It features a range of improvements that were first developed for the Kia Cerato sedan, including an all-new body shell structure, tweaks to the electric steering, and revised suspension for dynamic handling.
It's huge inside, with wide-opening front doors providing simple entry and exit, and a decent gap for passengers to get in and out of the back seat. Most of the trim is mono-tone black, with lots of plastic around as you would expect of a vehicle in this price range. Overall, it's a pleasant and easy-to-live-with package with good creature comforts.
Turbo power
On the road, the Koup nimbly cuts through city streets and residential areas with ease and it's also at home cruising at 110km/h on the freeway. Getting up to highway speed is very easy thanks to that zippy turbo motor. And when it comes to suburban driving, the Koup manages an average of 7.9L/100km, which is about on par with the official average fuel consumption of 8.0L/100km.
Sporty driving is enjoyable, but the steering doesn't provide much feel. It just falls short on excitement and grin-inducing playfulness. However, Kia has only been producing cars for the past two decades and only recently entered the world of compact sports vehicles. So when you compare it to other cars in the segment, it's really quite a well-packaged vehicle that ticks a lot of boxes.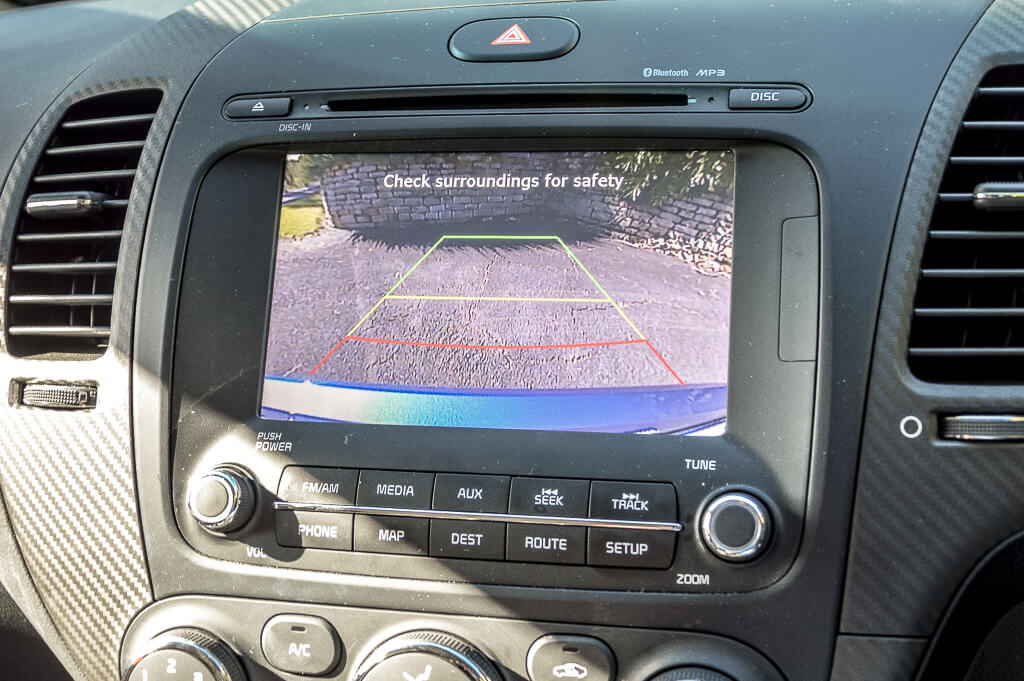 Our verdict
There's a lot to love about the Kia Koup Turbo, and the future seems bright if this is just the start of what's to come for the company. Yes it has its shortcomings and it's not as pure as the rivals, but that's to be expected in Kia's early attempt at building sports cars.
For the general buyer who simply wants a practical runabout with the aspiration of a sports car, this is the ideal product. You also get the peace of mind of Kia's industry-benchmarking 7-year warranty package.
5 specs you need to know:
Engine: 1.6-litre turbo four-cylinder
Transmission and drive: Six-speed auto, front-wheel drive
ANCAP safety rating: Five stars
Official fuel economy: 8.0L/100km
Time from 0-100km/h: 7.1 seconds
Pros
Sleek design
Practical and user-friendly cabin
Good value, with 7-year warranty
Surprisingly quick acceleration in turbo form
Cons
Lacks the finesse of a more establishing sports car
Some low-quality trimmings inside?