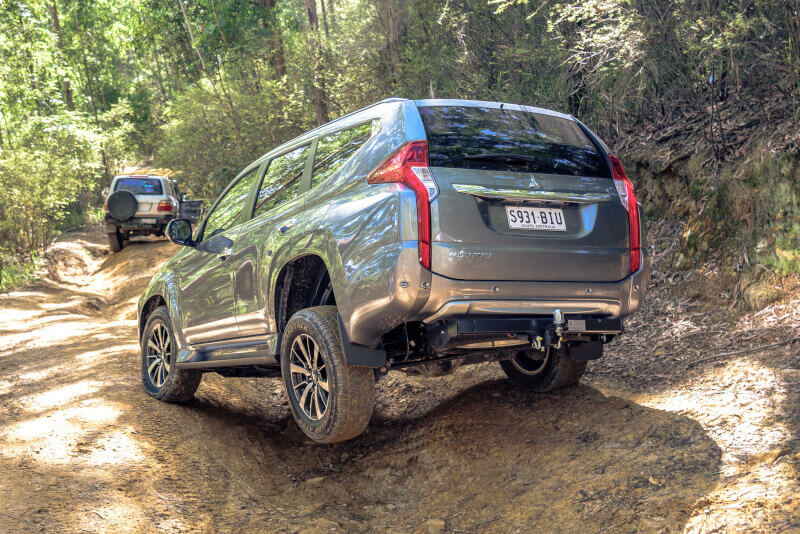 Comfort and style with long adventures in mind
As a modern 'family sports car', it doesn't get more stylish, steady and reliable than the Mitsubishi Pajero Sport. Powerful, sturdy and agile, the Pajero doesn't compromise on comfort or space, making it one of the more desirable family-friendly 4x4s on the market.
The Pajero Sport is Mitsubishi's replacement for the local Challenger model, and while it only has five seats, there is talk of extra seats in future models. You'll find loads of cabin space, headroom and legroom, and parents sitting up front will appreciate the car's heated leather seats – a boon during long winter journeys.
The flagship Exceed variant gives rear passengers their own flip-down DVD player and nine-inch LCD screen. Front-seat passengers can also enjoy a personal seven-inch touchscreen enabled with Android Auto and Apple CarPlay technology.
If you like a sporty interior, the Pajero Sport has a plush high-contrast design, premium surfaces and an overall modern feel. Being more of a family car, however, it could do with rear vents and a slightly higher driving position – and certainly more cargo space. The Pajero Sport has a storage capacity of 673 litres (expandable to 1608 litres when the back seats are folded), which is comparatively less than the Toyota Fortuner (1080 litres/1702 litres) or the Isuzu MU-X (1047 litres/1830 litres).
That said, the Pajero Sport's 3100kg towing capacity trumps both of these cars, so bring on your caravan.
Fuel your family's adventures
Families who love a powerful drive will appreciate the Pajero Sport's 2.4-litre turbo-diesel four-cylinder engine. However, while it offers a great overall ride with quality steering, the engine does get a little noisy during acceleration.
Long-geared steering around bends isn't the smoothest during tighter turns, but the Pajero Sport is incredibly agile off-road, with minimal cringing moments, even when driving through overgrown vegetation or small gorges.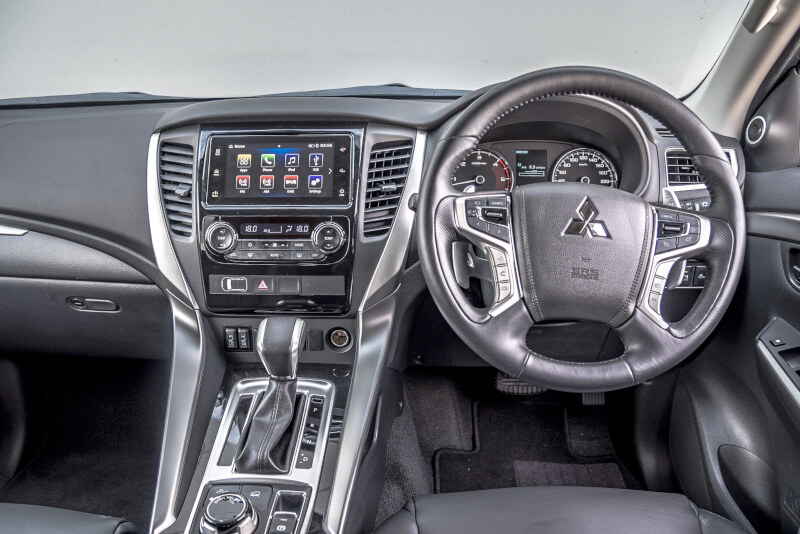 Our verdict
If you're in the market for an SUV that will offer you and your family exceptional comfort while getting out and about with off-road adventures, the Pajero Sport is as reliable as it gets. Although it doesn't provide massive load space or a high driving position, it's power, performance and spacious interior mean the Pajero Sport is the ideal companion for any adventurous family.
Prices for the Exceed start at $52,750, while more budget-conscious families can enjoy the base model GLX from $45,000.
5 specs you need to know
Engine: 2.4-litre turbo-diesel four-cylinder.
Transmission and drive: Eight-speed auto and part-time 4WD, locking centre plus rear diff.
ANCAP safety rating: Five stars (scored 36.22 out of 37).
Official fuel economy: 8.0L/100km.
Time from 0-100km/h as tested: 11.24 seconds.
Pros
Premium comfort and style.
New eight-speed auto.
Powerful off-road capability.
Reliable and dependable both on- and off-road.
Cons
Lacking the 'zippy' element you might expect from a 'sport' model.
Relatively smaller cargo/load capacity.
No rear-seat vents.
No seven-seat option (yet).