The 2016 HiLux 4×4 has been hailed as a robust, ready and highly capable all-terrain machine that not only looks good and has a feel-good interior, but sports a five-star ANCAP safety rating and great fuel efficiency.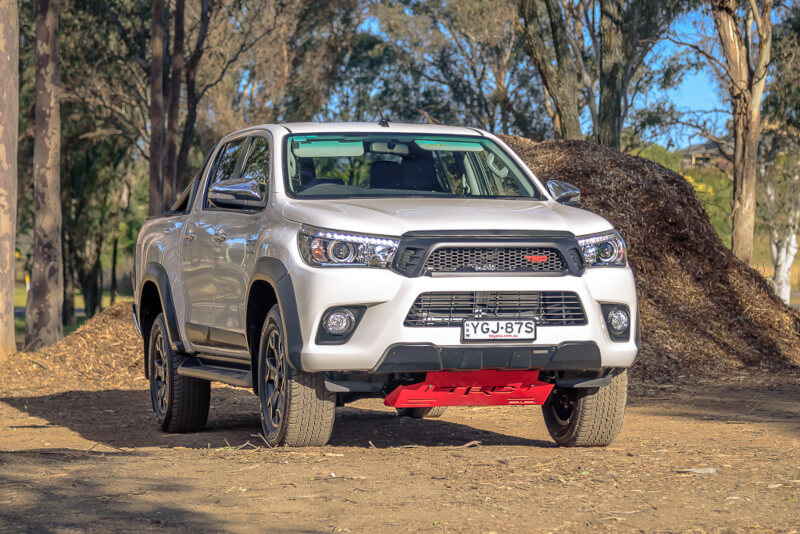 The workers companion
With decades of Toyota expertise and engineering behind it, the 2016 four-door, dual-cab HiLux is great for working women on the move, including those with families. it has a plush, updated interior with touch-screen tablet technology, Bluetooth with audio-streaming capacity, a six-speaker stereo system and Toyota Link and voice recognition technology. The Toyota HiLux also features air con, cruise control, hill-hold, trailer sway control, headlight levelling and seven airbags with five-star ANCAP safety as standard, and a powerful 2.8-litre turbo-diesel four-cylinder engine.
The interior just makes sense, with a clear and unobstructed cabin and controls, and great visibility due to the HiLux's high driving position and an easy-to-use one-touch indicator.
The strong, sturdy tray is Toyota-engineered, resulting in no rattling or creaks over rough ground, with latches designed for years of heavy-duty work. Bendable side steps are standard on all 4x4 models.
The HiLux is engineered for both city driving and proper off-road conditions, providing great comfort and handling on all terrains including tough conditions such as sand or water.
Performance, reliability and quality = value for money
We're not going to lie – the HiLux has always been at the higher end of the price range for 4x4 utes. You're looking at $44,990 for the manual, ranging up to $57,990 (excluding on-roads) depending on the options.
But its performance, reliability and quality are what make the HiLux great value for money. It's a high-quality, feature-packed all-rounder that has all the toughness of a ute, and the comfort and ride of a family car. There's a reason it's the bestselling 4x4 ute in the Australian market – it scores around 8/10 in most areas because it just works.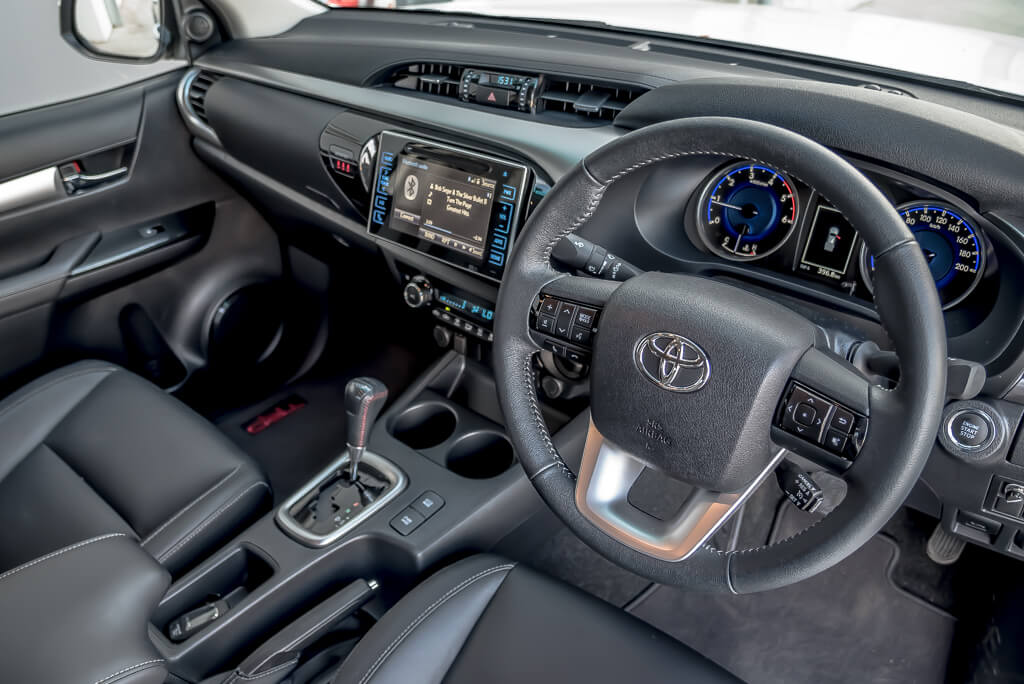 Our verdict
The 2016 HiLux is a good-looking workhorse with the added benefits of a five-star ANCAP rating – the highest rating – so it's also safe for the most important people in your life.
It might not be the cheapest 4x4 ute on the market, but you get what you pay for here – comfort, durability, performance and safety.
5 specs you need to know
Engine: 2.8-litre turbo-diesel four-cylinder.
Transmission and drive: Six-speed manual, part-time 4WD, high/low range,
ANCAP safety rating: Five stars (scored 34.45 out of 37).
Official fuel economy: 9.8L/100km.
Time from 0-100km/h as tested: 10.2 seconds.
Pros
Diesel engine is smoother, quieter and more economical.
Comfortable interior design.
Great inner-city and off-road performance and handling.
Highest safety rating and solid reputation.
Good balance between value for money and durability/performance.
Cons
Not the cheapest 4x4 ute on the market.