This is surprising when you consider the fact that commercial vans are actually quite a good suit for electric powertrains with the majority being used for short hops around metropolitan areas, while maintenance and ownership costs are next-to-nothing.
When they're done, they return to a central hub or distribution centre where they can be rotated, charged during the day or overnight, and ready for zero-emissions motoring the next day.
This is made even sweeter by the fact that as technology advances, battery packs grow in size and power density, while fast-charging architecture means you can top up the battery in the space of a lunch break.
With that in mind, let's take a look at five of the best EV vans coming to Australia in the near future, one of which is already on the market and ready for buyers.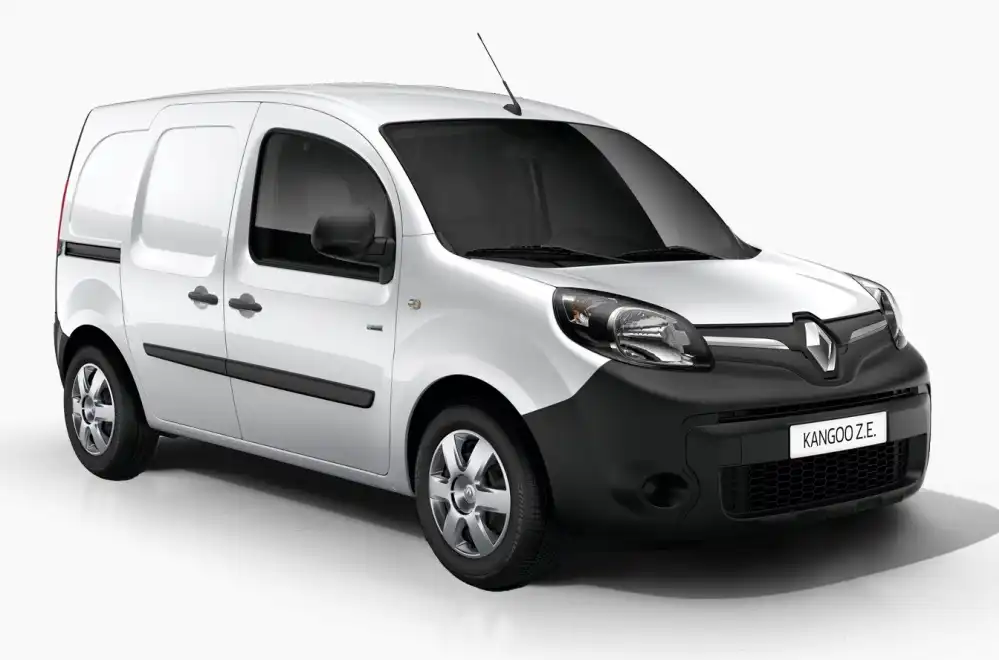 We'll kick off our list with one of the few EV vans currently available in Australia, the Renault Kangoo ZE, which is set to be replaced in the very near future by its Kangoo E-Tech successor.
The current Kangoo platform has won the award for Europe's best van, while the ZE comes packing a single electric motor up front, producing 44kW of power and 225Nm of torque to the front wheels.
Power is supplied by a 33kWh battery pack that, considering its energy usage rating of 12kWh per 100km, translates to a real-world driving range of around 200km.
Arriving later this year, though, is the all-new Kangoo E-Tech with a larger 45kWh battery pack that increases its range on the WLTP testing cycle to 300km, which is much more suited to the needs of a cargo van operating in the commercial sector.
Power has increased, too, with 90kW of power and 245Nm of torque produced by the electric motor, with the addition of a regenerative braking system that captures energy otherwise lost while braking and feeds it back into the battery.
With the help of an 80kW DC fast-charger, Renault says the Kangoo can add 170km of range in 30-minutes.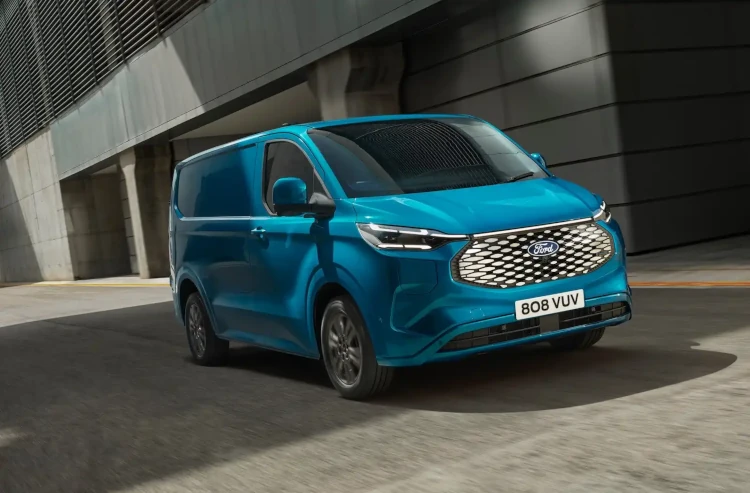 The Ford Transit is one of the biggest players in the commercial van market, and is set to storm the segment when an all-electric take on the platform arrives in the form of the E-Transit.
The E-Transit has been tested in both van and cab-chassis configurations, with payloads standing at 1,616kg and 1,967kg respectively.
The company has been testing the E-Transit range with power supplied by a 67kWh lithium-ion battery pack, with a rear-mounted electric motor producing up to 200kW of power, and an unknown torque figure.
Perhaps more importantly, the E-Transit will offer buyers at least 350km of range on the WLTP testing cycle, while the cargo configuration remains very much the same, making for an exceptionally practical workhorse with an onboard power system for appliances and tools on the go.
Ford says that the E-Transit will arrive on the global market at some point in 2023, while the first Australian deliveries will take place in early 2024.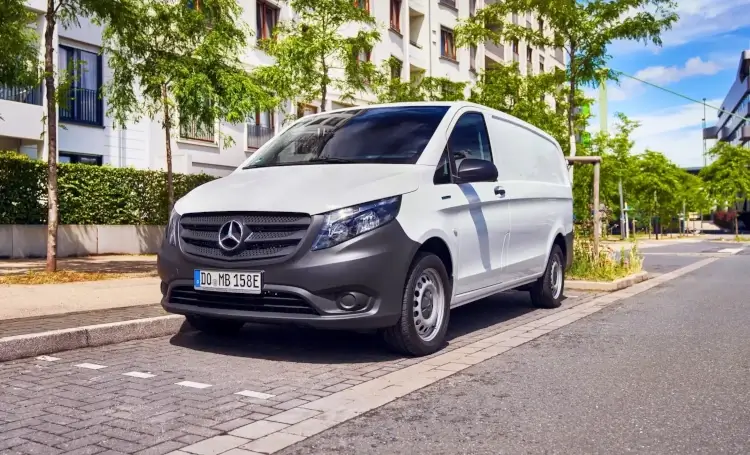 Mercedes made waves when it announced that 2022 would play host to no less than three all-electric van releases, outlining plans for the updated e-Vito, EQV and the eVito Tourer, which will be followed by the all-electric eSprinter in 2024.
The headline facts for the e-Vito are impressive, with a two-variant lineup offering commercial buyers more variety within the electric van segment, which comes powered by a single e-motor producing 85kW of power and 360Nm of torque.
The eVito increases its battery pack size from 44.1kWh to 60kWh which translates to an added 128km of range, with a WLTP-tested 314km of all-electric range confirmed.
Importantly, the eVito receives better fast-charging architecture that can add a 10-80 per cent charge in just over 30-minutes, with a regenerative braking package included as standard.
When it arrives, the eVito will come offering 6,600L of cargo storage and payloads of 888kg and 853kg for the long and extra-long wheelbase variants respectively.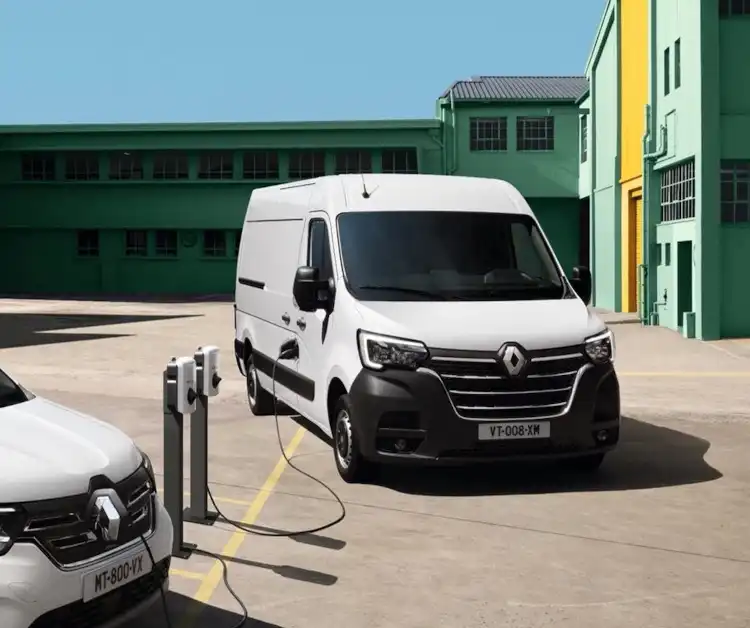 For Renault fans looking for a bit more cargo capacity in their all-electric van, Renault has confirmed that its Master E-Tech will be arriving in Australia in the next few years, most likely in 2024.
The Master E-Tech comes powered by an electric motor producing 57kW of power and 225Nm of torque, with three stages of regenerative braking available to help recuperate energy lost during the frequent stops a cargo van experiences during a shift.
Power for the Master E-Tech is supplied by a 52kWh lithium-ion pack that translates to a WLTP-certified 200km of driving range, with DC fast-charging up to 80kW available that adds up to 170km in an hour.
When it arrives, the Master will offer buyers a heap of versatility within the range, with fifteen variants in total across three different lengths and heights available. Cargo storage of the Master E-Tech will range from 8,000 - 15,000L in the van, with the cab-floor variant rated to carry up to up to 20,000L of cargo.
Owners can expect an eight-year/160,000km warranty for the battery pack and electric motor, with a free replacement available for any batteries that drop below 70 per cent of their nominal value.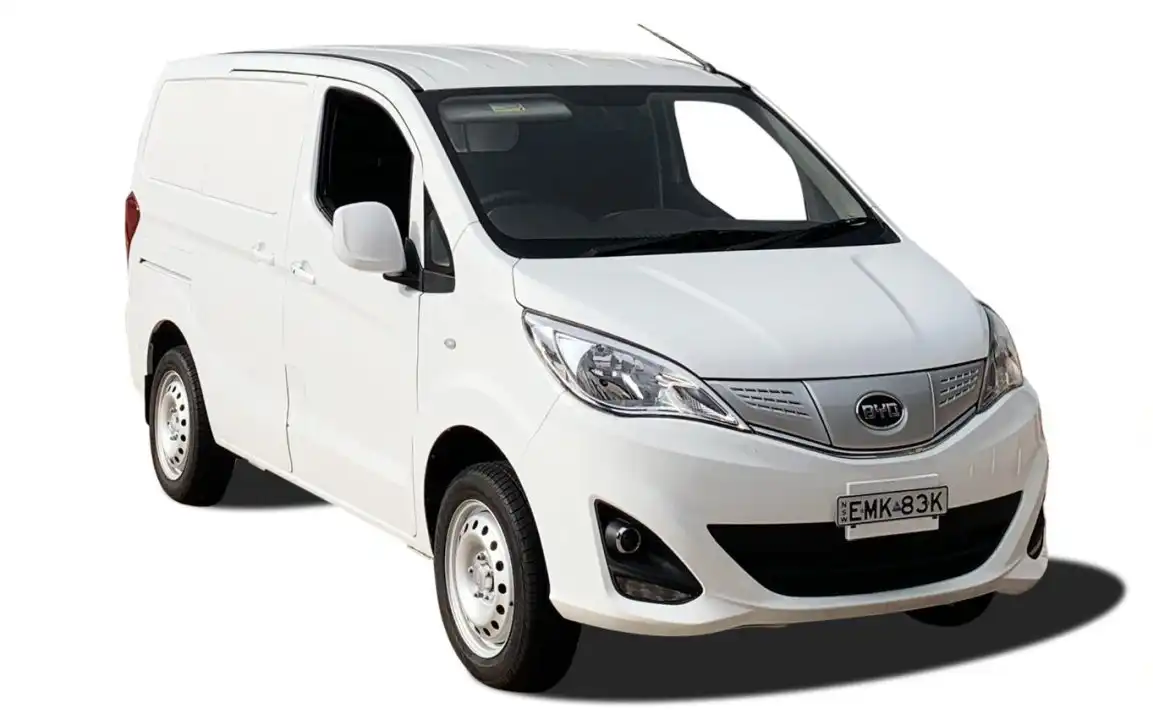 We'll wrap up our list with a less familiar name in the world of cargo vans, but one that looks promising on paper but is extremely difficult to get your hands on - the BYD T3.
Taking the honour of not only Australia's cheapest electric van but Australia's most affordable electric vehicle, the BYD T3 is a Chinese-built cargo van that comes powered by an e-motor pushing out 70kW of power and 180Nm of torque, with power supplied by a 49.2kWh lithium-ion pack.
BYD says the T3 offers up to 300km of driving range, however, independent testing seems to put the range figure at around 200km, while the payload figures stand at 700kg and the cargo capacity is rated up to 3,800L.
So far, a very small number of T3s have been imported into Australia, although this number is expected to increase as production and imports ramp up in the near future.
Request a Quote
If our list of the best EV vans coming to Australia has sparked your interest, get in touch for a free quote on your dream car or to connect with one of our car buying experts.