The good news for Australian buyers is that there is more options than ever before when it comes to family-friendly motoring, with a range of SUVs, people-movers, wagons and even sedans and hatchbacks that can meet the needs of a growing family.
With that in mind, let's take a look ten of the best family cars available here in Australia across all applicable segments of the market.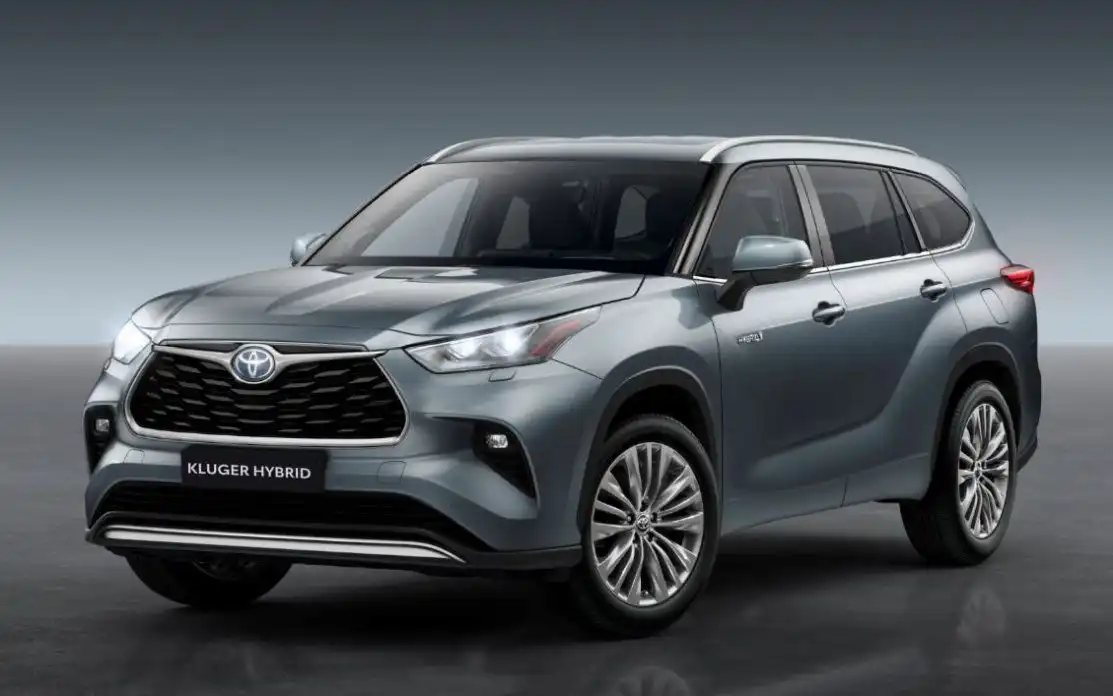 Toyota's all-conquering Kluger platform has been updated with hybrid engine options across every member of the family, making for one of the most compelling family cars on the market.
The Kluger range is split into GX, GXL and Grande variants, with the choice of front or all-wheel drive systems, and your choice of a 2.4-litre turbocharged four-cylinder or Toyota's leading hybrid engine tech.
Inside, the Kluger's cabin is a great place for families to get comfortable on long-distance road trips, with higher-spec variants gaining premium features like leather upholstery, a hands-free tailgate and a panoramic sunroof.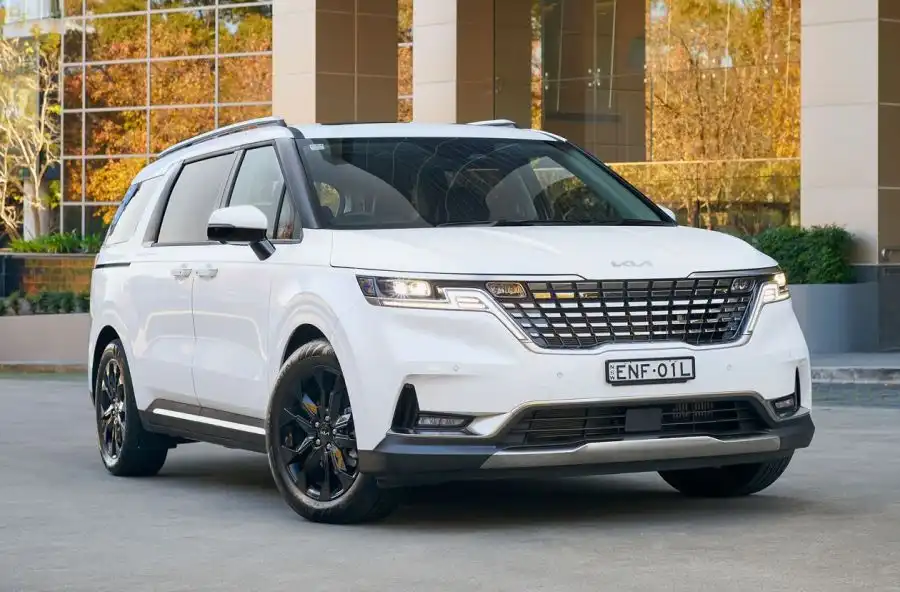 When it comes to moving a family of eight people, there are few more practical options than the latest generation Kia Carnival, which in many cases, sets the bar for space and comfort.
The Carnival's cabin is incredibly spacious, with a particularly well-appointed driver's seat in the higher-spec variants, and a heap of space in the 627L boot with all three rows of seats standing in place, making for perhaps Australia's most practical package.
The Carnival range is available with a 3.5-litre V6 and a 2.2-litre turbo-diesel, both of which gain an eight-speed automatic transmission.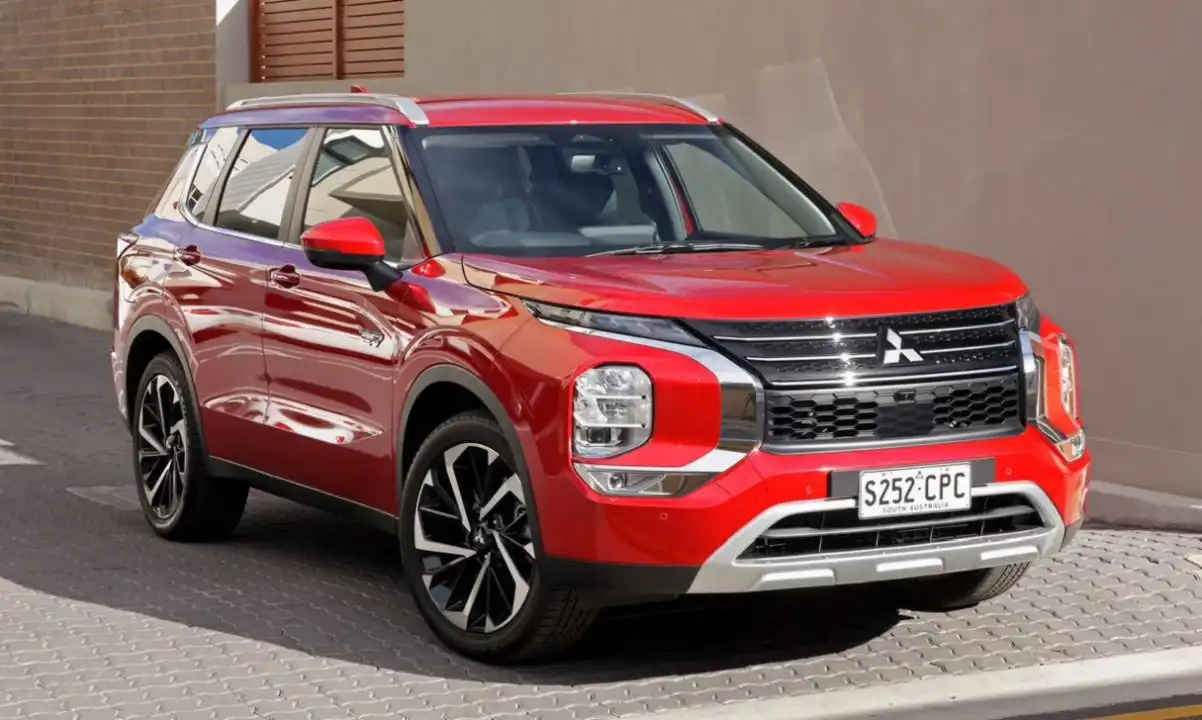 The Mitsubishi Outlander's revamp has made it one of the leading family car options, offering buyers a very compelling value for money proposition.
The Outlander range is available in your choice of a five or seven-seat layout for added versatility, and receives a plug-in hybrid flagship that massively improves fuel efficiency scores for the large SUV package.
The majority of the range is powered by a 2.5-litre four-cylinder petrol producing 135kW of power and 244Nm of torque, while the PHEV range-topper produces 185kW of power and 450Nm of torque.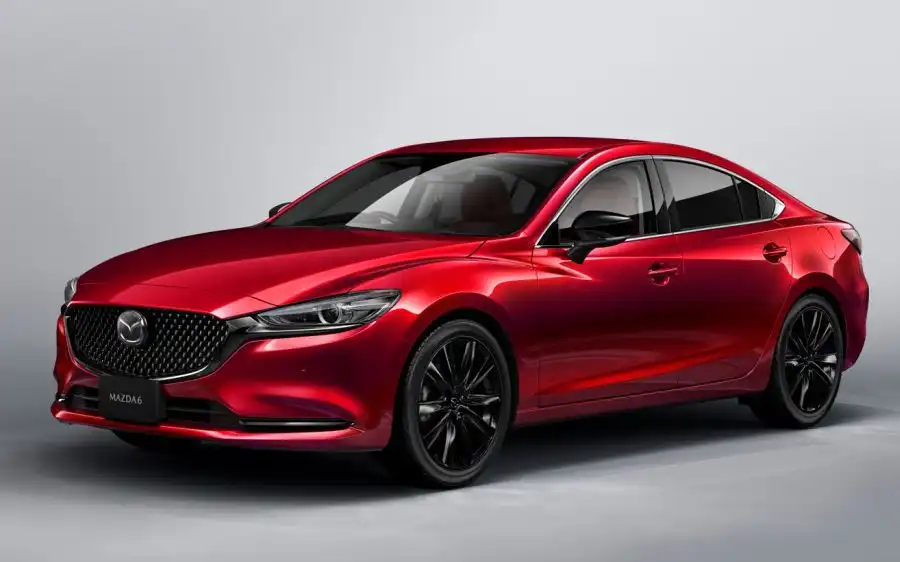 Be it in sedan or wagon form, the Mazda 6 is a fabulous family car, particularly for those looking for a dynamic package that is fun to drive when pushed, but smooth and refined on a daily drive.
The Mazda 6 range is split into four main variants, each with the option of a sedan and a wagon body that provide a heap of interior space and practicality in a very stylish package inside and out.
Power comes supplied by your choice of a naturally-aspirated and turbocharged 2.5-litre petrol producing between 140kW/252Nm and 173kW/420Nm, with the sedan offering a generous boot of 474L and the wagon's large boot measuring in at 506L.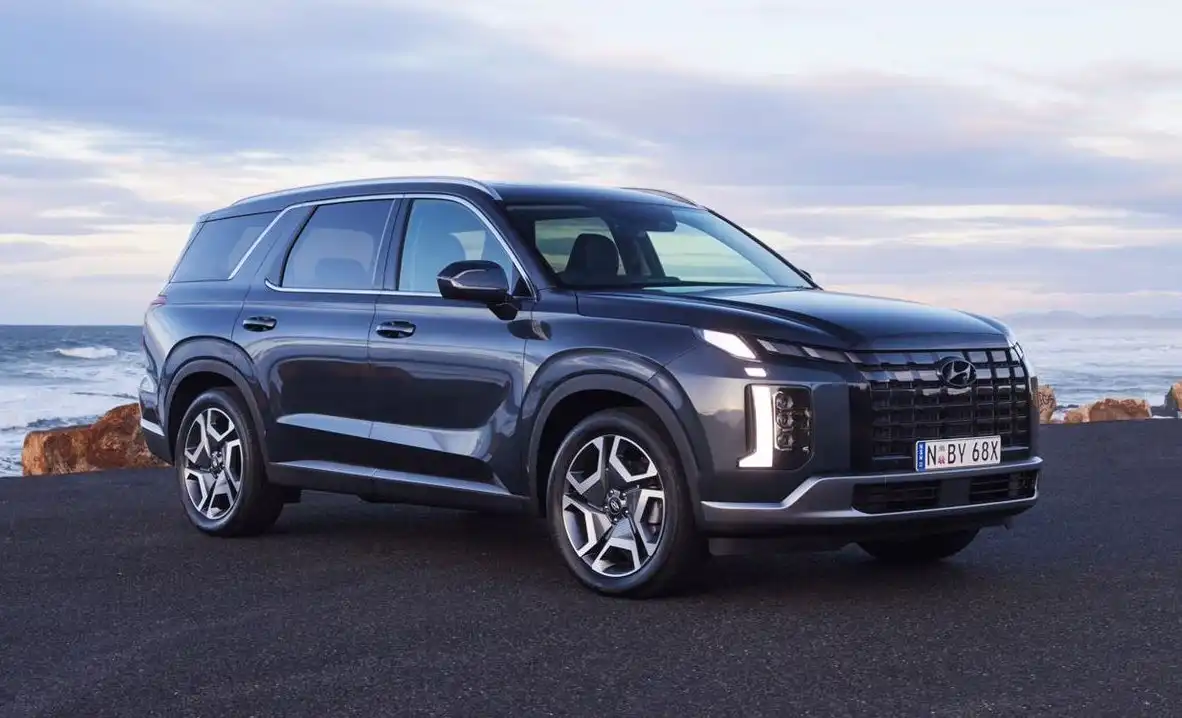 Hyundai's largest SUV package, the Palisade, has cemented itself a reputation as one of the most practical and comfortable eight-seat SUVs you'll find on the road.
The Palisade comes powered by your choice of a V6 petrol in a front-wheel drive platform and a four-cylinder turbo-diesel with all-wheel drive stability, with a very capable suspension system that feels silky smooth on pretty much anything you throw at it.
Inside, the Palisade's cabin is incredibly spacious and well-appointed, even in the entry-level variant, while higher-spec models pick up nice touches like Nappa leather seats with seat heating and ventilation in the rear to make sure everyone's happy on a long-distance trip.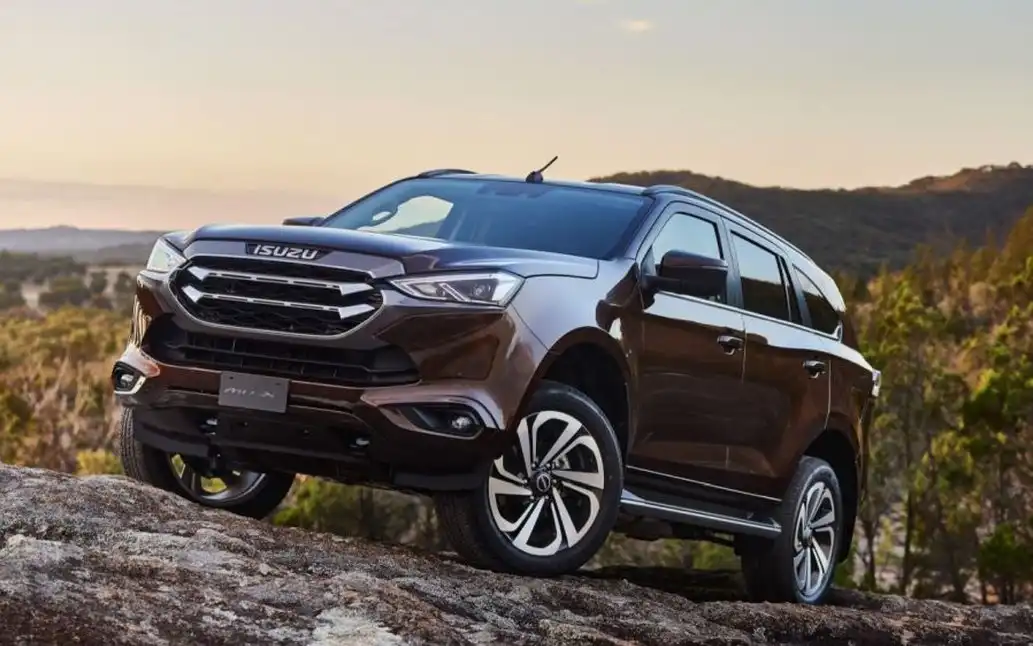 If you're looking for a practical seven-seat SUV that isn't afraid to get its toes dirty, look no further than the Isuzu MU-X.
Rather than try to make a family SUV capable off-road, Isuzu has chosen to reverse-engineer a family car from the D-Max ute's platform, and the end result is a super tough SUV platform that is just as comfortable towing large loads as it is on the school run.
The MU-X comes powered by a 3.0-litre six-cylinder turbo-diesel producing 140kW of power and 450Nm of torque, with your choice of a 4x2 or a 4x4 system, the latter of which picks up a low-range transfer case and a locking rear differential.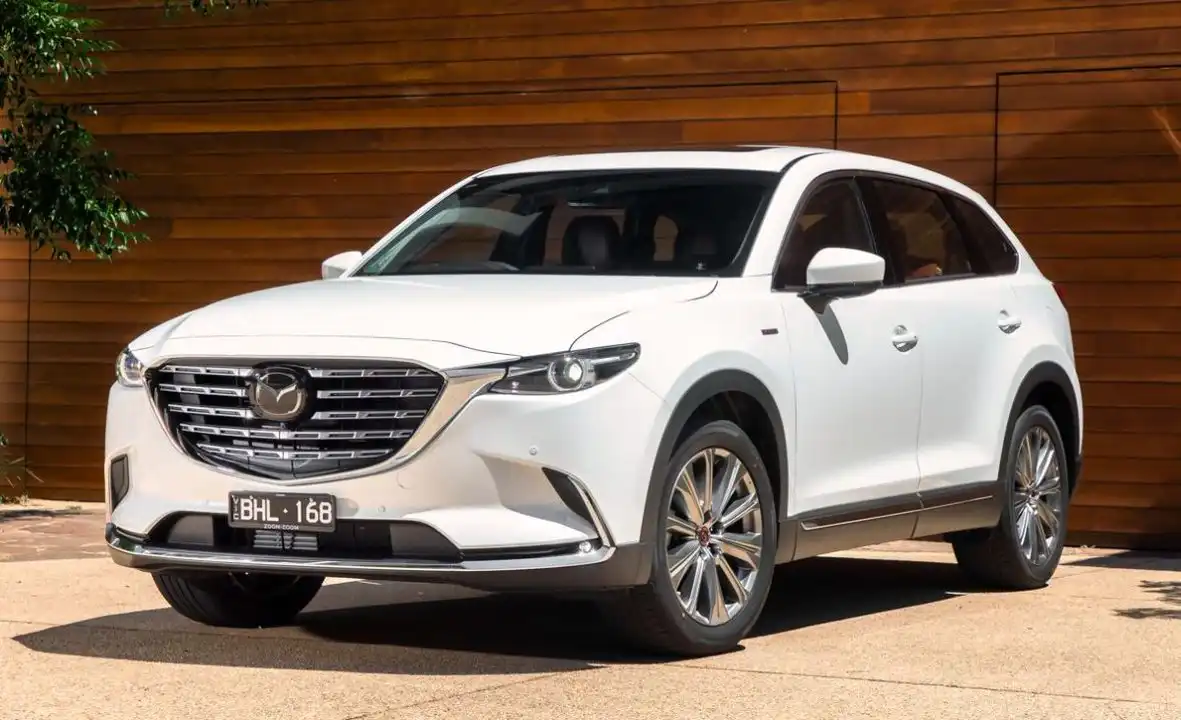 The largest family workhorse in the Mazda stables comes in the form of the CX-9, and while it might be joined by the next-gen CX-90 in the near future, Mazda says it indeed will be sticking around for a few more years.
All members of the CX-9 range are powered by the same 2.5-litre turbocharged four-cylinder producing a healthy 170kW of power and 420Nm of torque, with your choice of a front or all-wheel drive platform in all variants but the range-topping Azami LE.
Inside, the cabin is sleek and stylish, with a heap of space for seven occupants and their belongings thanks to the 230L boot with all rows standing, expanding to 810L with the third row folded.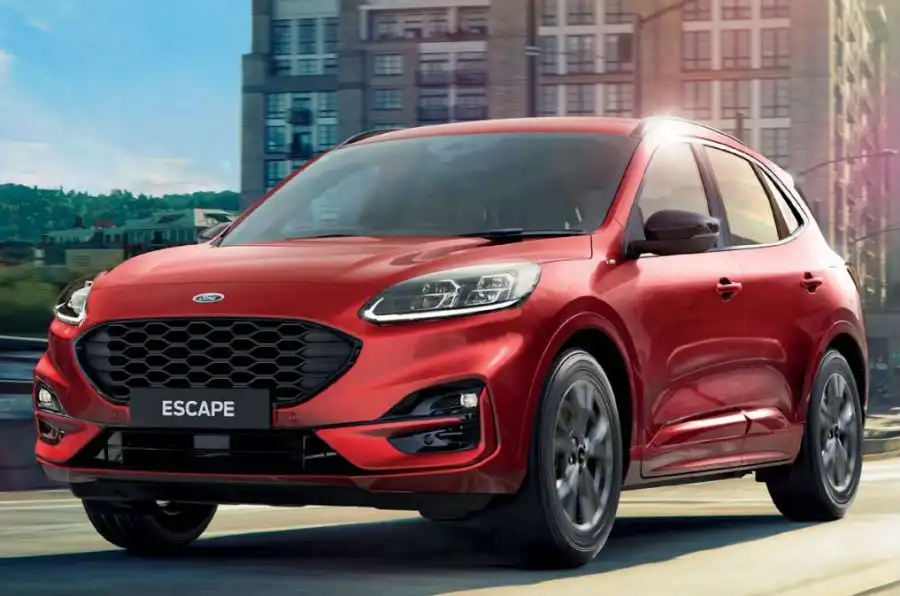 If you're in the market for a practical midsize SUV that is particularly fun when pushed, the Ford Escape might be the family-friendly package you're looking for.
While the Escape is often overshadowed by the giants of the segment - like the Toyota RAV4, Mazda CX-5, Kia Sportage and the Hyundai Tucson - it remains by far the most dynamic package on offer thanks to what's lurking under the bonnet.
The Escape comes powered by a 2.0-litre turbocharged four-cylinder producing a very healthy 183kW of power and 387Nm of torque, with the added bonus of a plug-in hybrid (PHEV) variant that increases the Escape's fuel efficiency.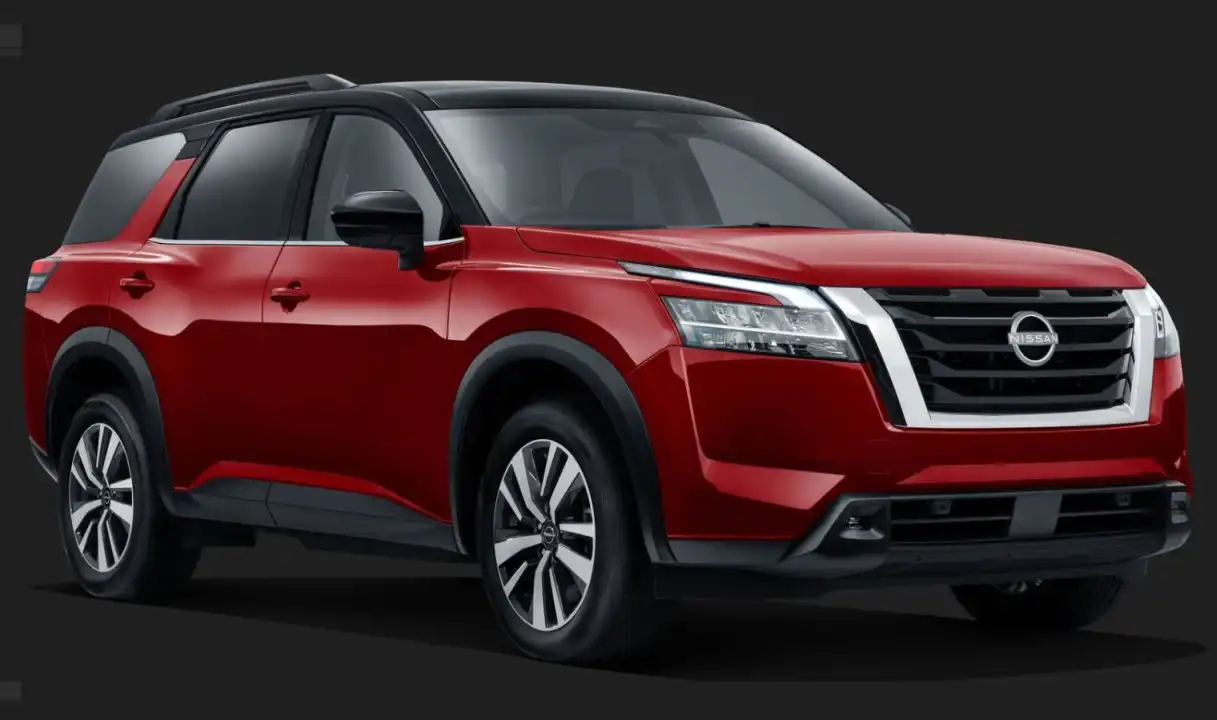 Nissan has given its latest generation Pathfinder SUV a massive upgrade, with the end result giving family buyers some serious food for thought.
The major upgrades have extracted even more space from the interior design, with your choice of a seven or eight-seat layout that translate to boot volumes of 205L available.
All members of the Pathfinder range come powered by the same 3.5-litre V6 producing 202kW of power and 340Nm of torque, with power sent to your choice of front and all-wheel drive platform supplied by a nine-speed automatic transmission.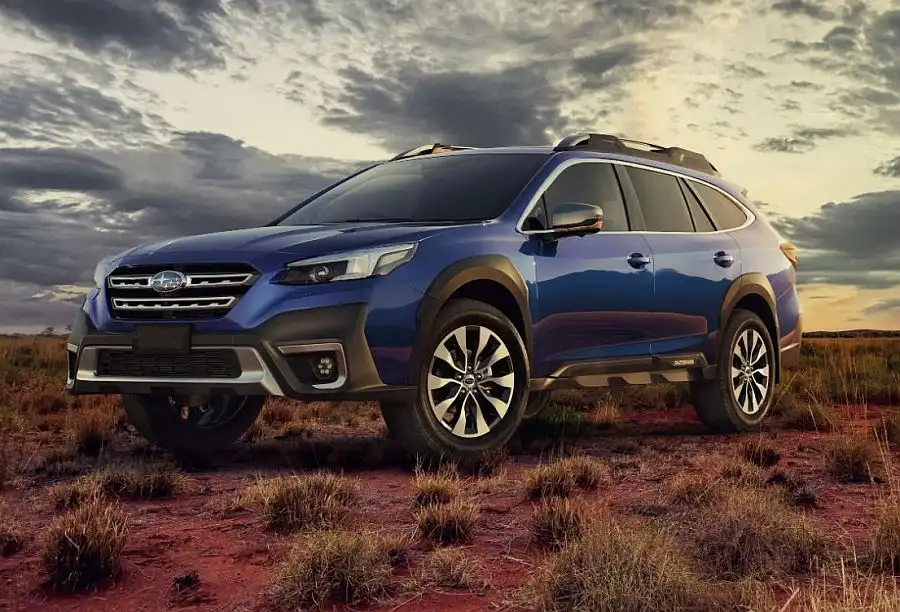 The Subaru Outback has long been a go-to option with adventurous families, and the latest addition to the Outback family has made it a far more fun and engaging car to drive.
Subaru has updated the engine lineup with an all-new turbocharged XT variant, which increases power from 138kW/245Nm from the 2.5-litre naturally-aspirated four-cylinder to 183kW of power and 350Nm thanks to a new 2.4-litre turbocharged four cylinder.
Inside, the Outback retains its impressively practical DNA, with a large cabin offering the same, if not more space than you'll find in a comparable midsize SUV package thanks to its 522L and generous layout.
Request a Quote
If our list of the best family cars in Australia has sparked your imagination, click here to get in contact with one of our car-buying specialists who can help find you the best possible price.