April New Car Releases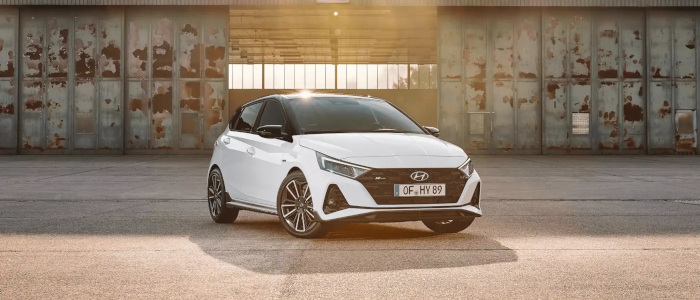 Typically, the start of the year can be slow for new car releases. April, however, is completely different, as manufacturers shake the New Year hangover and get busy preparing some of their best offerings for an April release.
April 2020 came as a rude surprise for manufacturers, each of which are hoping to see their results improve from the long-lasting impact of the COVID-19 pandemic. April 2021, on the other hand, is set to prove an extremely important month for manufacturers who are launching all types of new cars to the market. With a range of everything from Australia's first hydrogen fuel cell-powered car, hot hatches, SUVs, utes and sports cars entering the market, April 2021 is set to be one of the hottest on record.
Before we get into the releases, though, it's worth noting that manufacturers often keep news of their most significant car releases a secret to maintain that element of surprise. Of course, if and when there is a significant news drop, we'll be there to report on, and review that car in question.
With that in mind, let's have a look at some of the most exciting new car releases scheduled for April, 2021.
The Hyundai NEXO is the first hydrogen fuel cell vehicle certified for approval in Australia, and marks a significant moment both for Hyundai's history, but also Australia's automotive landscape. Thanks to its electric motor and hydrogen fuel cell stack, the NEXO has a claimed range of 666km. It's a significant automotive release, and throughout April Hyundai says it will be accepting pre-orders for both private and fleet purchases of the NEXO.
April is set to see the release of Mazda's BT-50 Thunder Edition, an offering that is said to be "uniquely Australian." It's a range-topping addition to the BT-50 lineup that adds some aggressive styling tweaks like the steel bull bar and LED light bar, as well as 18-inch alloys and fender flares. Prices start at $65,990 for the manual, and $68,990 for the automatic version when it goes on sale in April.
There's a limited edition Jeep on its way to Australian shores for an April release, designed as a throwback to the 1940's. It's known as the Jeep Wrangler Willys Edition, and just 130 are set to hit Jeep dealerships this April. Priced from $61,941 before on-road costs, the Willys Edition adds some 17-inch black alloy wheels, as well as all-new and unique design features celebrating the Willys Overland CJ-31 from 1948.
A facelifted version of one of Toyota's most iconic cars, the Camry, is also expected to be delivered in April. In what is a significant moment for Toyota, no six-cylinder engine will be available. Instead, buyers are left with the choice of a range of four-cylinder and hybrid options. Prices of the 2021 Camry now stand at $30,990 for the base model Ascent, with the base hybrid model priced from $33,490.
Hyundai i20 N
April is set to see another release from Hyundai's N-division, famous for transforming fairly average hatchbacks into fire-breathing, track-destroying monsters. The baby of the range, Hyundai's i20, is set to receive the N-division treatment to its engine, styling and features list, and is expected to launch in April at a price anywhere between $30-35,000.
The release of the Haval H6 is significant because it will be one of the cheapest medium-sized SUVs when it goes on sale here in Australia. Priced from $30,990 drive-away, the H6 is aiming to provide all the value and luxury of its pricier competitors while undercutting their price tags. The three-tier H6 lineup has now been confirmed by Haval and will be in showrooms near you some time in April.
Perhaps the most significant of Mazda's releases is set for April, with rumours of the MX-30 Hybrid hitting showrooms marking a huge moment for the Japanese manufacturer. The MX-30 will be Mazda's first-ever all-electric and mass produced car, with the hybrid version set to hit showrooms some time in the very near future, and the all-electric version following later this year. If and when it does make its way to showrooms, the MX-30 will prove hugely significant to Mazda's future direction.
Renault is looking to get a slice of the compact SUV pie with the April-slated release of its Captur. Renault has confirmed prices for the three-variant Captur lineup, with prices kicking off from a very reasonable $28,190 and stretching out to $35,790 before on-road costs, and first deliveries expected to arrive in April.
Audi is looking to further cement its hold on the SUV market with an updated facelift for the SQ5 TDI, its performance-based midsize SUV offering. The facelift will see updates to the bodywork, as well as the interior of the car, as well as some efficiency gains inside the engine. Expect to see the updated SQ5 TDI in Audi showrooms some time in April.
Porsche is celebrating more than two-decades of the Boxster with a special edition 718 that packs more of a punch while looking reminiscent of the sports car that debuted in 1993 at the Detroit Motor Show. It's based on the GTO 4.0 variant and is powered by a 4.0-litre flat-six producing 294kW. If you're interested, you'll have to get in quick - Porsche has capped production of the 718 Boxster 25 Years Edition to just 1,200 units globally.
Volkswagen is set to roll out one of its craziest models yet, the Amarok W580 special edition, to a select few showrooms in April. The W580 is set to become one of the fastest utes in Australia after VW teamed up with the Walkinshaw Automotive Group, who is famous for its work on HSV and Holden race cars. While deliveries are slated for April, it's likely that this car is so in-demand that they've all sadly been sold.
If you're ready for a new car, get in touch with a OnlineAuto car buying expert and we'll help you get the best deal on your new car purchase.