How Does A New Car Warranty Work?
AF By Alexi Falson June 27, 2021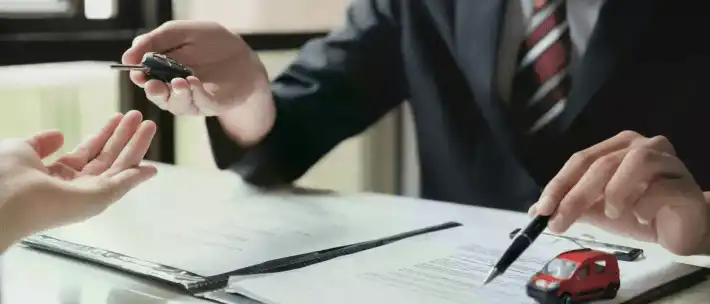 Can you service your car outside the dealership and maintain your warranty? What's actually covered under the warranty and can you make a claim outside the period of coverage? Let's begin unpacking the absolute need-to-knows, myths and confusing aspects of new car warranties and how they work.
When we're talking about purchases that start at a minimum of $20,000 and reach as high as six-figures, it's important to know that the purchase of a new car is backed up with a promise from the manufacturer that the product is of a high standard, and you won't be left out of pocket if something goes wrong in the immediate future.
You'll be glad to know, then, that Australia has some of the most competitive ownership programs available around the globe, with capped price servicing and long-term warranties that are enforced under robust consumer laws. But how does the process work, and how do you know if you or the manufacturer is liable for the cost of repairing your vehicle?
Read on and find out.
How Does a New Car Warranty Work?
You can think of a new car's warranty as an assurance and sign of confidence from the manufacturer of their product. It is, in essence, a commitment that the car you're purchasing is of such high quality that they can assure you it will be working to a high standard in five, seven and even ten year's time. The ACCC states that "a manufacturer's warranty is a promise to the consumer that the vehicle will be free from defects for a certain period of time." This coverage period is also expressed in terms of kilometers, meaning that a five year, 200,000km warranty finishes when either the five-year mark or 200,000km milestone is hit.
These warranties, or 'promises' that the vehicle is built to a reasonable standard are actually legally binding agreements that state the manufacturer is liable for any costs that result in repairing the issue, so long as it is the result of a manufacturer fault or defect. That means that if a problem is detected under the warranty's coverage period, the manufacturer is responsible for paying the costs of diagnosis, parts and labour costs associated with the fix.
What is Covered by the Warranty?
A new car warranty in Australia protects you from paying any costs associated with fixing a fault or defect that is the result of the manufacturer's assembly process. This means that if there is an issue with the safety, roadworthiness or reliability of your vehicle within the specified period of time, the manufacturer will incur the costs of fixing the issue for you. This coverage extends to any certified accessories fitted to your vehicle.
It's essential that you check whether or not the manufacturer you're thinking of purchasing from has a maximum payment clause within the warranty's terms and conditions, as well as any limits on expenses for towing or accommodation as the result of a breakdown.
Used cars sold at a dealership also come with a limited warranty that offers the same protections, which usually offer at least three-months or 5,000km of coverage from the same defects and safety faults.
What is Not Covered by the Warranty?
While the warranty is a manufacturer's promise that the car is built to a high standard, it does not cover any repairs that might result from general wear-and-tear over time driving the vehicle, or any damages stemming from an accident on the road or general mistreatment of a vehicle. This means that replacing items in the aftermath of an accident, or wear-and-tear items like belts, brake pads or your tyres are generally not covered by the warranty period, as they can not be classified as a defect from the vehicle's manufacturing process.
Do You Need to Service Your Car At the Dealership To Maintain the Warranty?
Despite what you may believe, or even what the manufacturer tells you, you do not need to get your car serviced at the dealership to maintain its warranty provisions, according to Australian Consumer Law and the ACCC. So long as you take your car to a mechanic that is authorised to work on that vehicle and uses approved original equipment manufacturer - OEM - parts, you will not void the warranty of your vehicle if you shop around different mechanics for a better deal.
Keep in mind that servicing your vehicle outside of the dealership will no doubt make the process of making a claim more problematic, but remember that you retain the right to shop around for a better servicing deal while maintaining your warranty here in Australia.
What is the Standard Warranty on a New Car?
In Australia, new vehicle warranties range between three years of coverage and stretch out to ten years in the most generous of warranty programs. On average, a reasonably-priced new family car will come packaged with a five-year warranty, which extends to seven years with certain manufacturers. This means that anywhere between three and ten-years of coverage for a manufacturer fault or defect is offered, whereby the manufacturer will pay any and all expenses to diagnose and fix the issue, rather than the owner of the vehicle.
Can You Make a Claim Outside the Warranty Period?
This is where things get tricky. Typically, when the period of coverage ends, you are liable for paying for the fix. However, if your vehicle has a problem that is potentially the result of a manufacturer, you may actually be able to make a claim and have it fixed by the dealership free of charge. This is because Australian Consumer Law mandates that a vehicle manufacturer guarantees that its vehicles are of "acceptable quality," to which some consumers have successfully taken their case to the ombudsman when the warranty was just a few weeks outside the period of coverage.
Consumer Law states that the owner of a car "has consumer guarantee rights - which may be more extensive than warranty rights - if a major failure occurs outside of warranty period." As a result, we'd encourage you to check out the ACCC's Motor Vehicle Sales and Repair Guide to get a better understanding of your consumer rights if a fault occurs outside the coverage period.
What is the Best New Car Warranty?
Without naming specific manufacturers, the best warranties currently on the Australian market range from five to seven, and even up to ten years of coverage. Warranties offered on more premium vehicles typically stretch from three-to-five years, while more reasonably priced vehicles typically come with a minimum of five years. A handful of manufacturers have stretched this out to seven years, with only one carmaker in Australia currently offering a ten-year warranty.
Five Things You Should Know About New and Used Car Warranties
You can have your car serviced outside the dealership and maintain your warranty, so long as your vehicle is serviced by an approved mechanic using OEM parts.
You may be entitled to make a claim outside the warranty duration under Australian Consumer Law
Missing scheduled services can void the terms of a warranty
Check the warranty terms for a "maximum payment limit" for a fix
Car warranties can be transferred to new owners in a second-hand sale