Review - Mercedes-Benz E300
AF By Alexi Falson July 01, 2021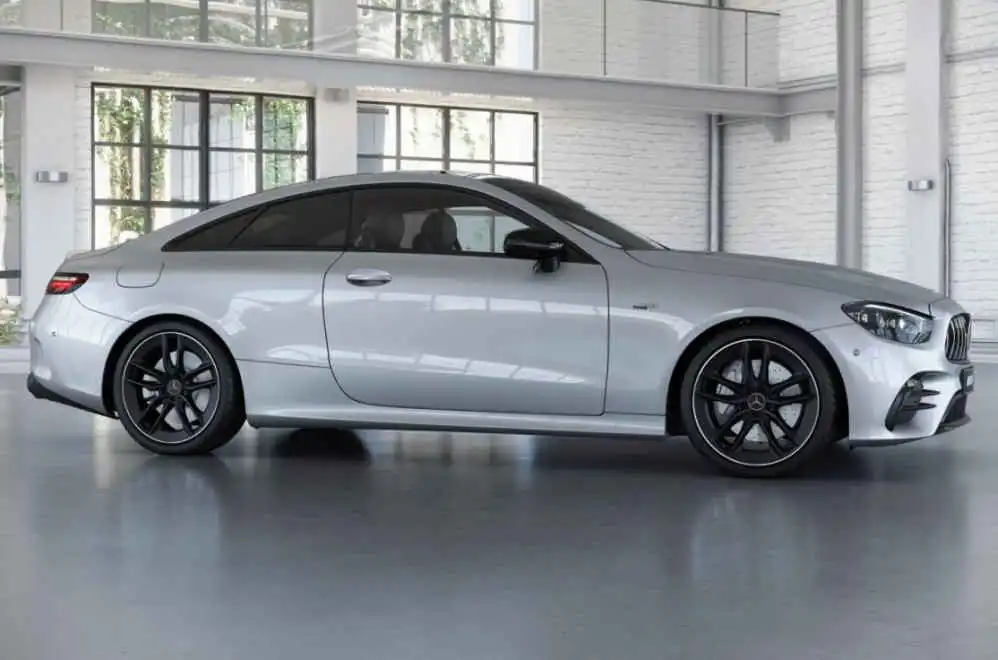 Mercedes Benz is a brand synonymous with luxury, but if you haven't owned one before, you might be wondering whether or not it's special enough to justify the lofty price tag.
This car in question, the Mercedes E300, sits smack-bang in the middle of the E Class lineup, and is a good indication as to whether or not it represents a sensible value for money proposition. Entry-level models often lack the features everyday consumers demand, and flagships, especially European flagships can be over-the-top when it comes to pricing.
So, with that in mind, just how good is the mid-range Mercedes Benz E300? Let's find out.
Starting Price: $117,900
OnlineAuto Savings: Enquire now
How Much Does It Cost?
The Mercedes E300 lineup comes with four options: three body styles and the option of a plug-in hybrid powertrain. The lineup starts with the E300 Coupe, which is priced from $117,400, with the equivalent four-door sedan coming in at $117,900. From here, the range jumps to $123,500 for the E300e plug-in hybrid, and tops out with the E300 Cabriolet which is priced from $130,900.
For reference, Mercedes' E Class lineup starts at $98,700 for the entry-level E200 sedan, moves to the E300, steps up again to $128,000 for the E350 Coupe and tops-out at $253,900 for the E63 S 4Matic+ sedan.
How Much Can OnlineAuto Save You?
Using OnlineAuto's car buying service, you could save by sourcing one of our car specialists to help you find the best value model for you.
What Features Does the Mercedes E300 Have?
As you'd expect for a car of this price range, the Mercedes E300 range comes packed with a huge amount of features and equipment as standard. This includes a set of 20-inch AMG alloys, AMG body styling package, a 12.3-inch digital driver's display, 12.3-inch infotainment system with satellite navigation, Apple CarPlay and Android Auto, wireless smartphone charging, adaptive multibeam LED headlights, air suspension system, adaptive cruise control, ambient lighting, leather upholstery, heated front seats, keyless entry, active park assist, 360-degree camera, hands-free boot lid and a metallic paint finish as standard.
Range Features:
20-inch AMG alloys
Multibeam LED headlights
64-colour ambient lighting
2 x 12.3-inch displays
Air suspension
Leather interior with wood trim
Adaptive cruise control
Is the Mercedes E300 Comfortable to Drive?
Each member of the E300 lineup is an absolute pleasure to drive. Now in its fourth generation, Mercedes has fine-tuned the ride and driving qualities of the E Class to offer a high level of both comfort and engagement; depending on what mood the driver is in. What's more, choosing the E300 specifically has a number of benefits over the entry-level E Class, thanks to its lovely air body control suspension system, which works its magic ironing out all the bumps that are a major feature of Australian roads. The E300 is able to read the conditions of the road and adapt the air suspension to soften-up over bumps, to the point that you could fool yourself into thinking you're riding on a magic carpet. The suspension works extremely well ironing out these bumps, as well as holding the E300 stiff through the corners, enabling more performance.
In terms of engines, the 2.0-litre, turbocharged four-cylinder unit pushes out 190kW and 370Nm of torque in the standard E300, while the plug-in hybrid brings this figure up to 235kW and a massive 700Nm of torque. That means that the plug-in hybrid is actually the pick of the bunch in terms of engines for both performance and economy, and should be taken very much into consideration. Overall, the E300 is a dream to drive, and massively sets itself apart from any typical full-size sedan you may have driven in the past. While it's no doubt an expensive car, Mercedes has done well to create a vehicle that feels special in the most mundane of commutes to and from work.
Is it Practical and Spacious?
The Mercedes E Class has, since its creation, been both a practical and spacious sedan offering. To make things even better, Mercedes has managed to one-up themselves with the latest generation E300, which offers a huge amount of space and features, packaged with the luxurious fixtures we've come to expect from a vehicle at this price. In the front of the cabin, there's a subtle range of design curves between the leather, wood trim and metal finishings, topped by a pair of massive 12-inch screens. The packaging means the interior feels extremely spacious and relaxing, and the attention to detail is clear to be found in the sheer amount of small details and conveniences that are even more special at night with the ambient LED lighting.
In Europe, the E Class is actually one of the most common taxis that you'll find on the road, such is the level of occupant comfort on offer. It will come as no surprise to hear, then, that in the rear of the cabin, there's a seat of extremely comfortable leather wrapped seats with ample amounts of legroom thanks to the cleverly-designed front seats. Headroom is good for tall passengers, although the sloping roof design does eat away at the potential for space.
In the boot of the E300, there is 540L of cargo storage on offer, which is actually slightly larger than its main competitors like the Audi A6 and BMW 5 Series, which have 530L of space in the boot.
Is it Safe?
The E300 has been awarded the maximum ANCAP safety rating of five stars, and with the latest generation, comes packaged with Mercedes' driving assistance package as standard. This means that features like autonomous emergency braking, active brake assistance, cross-traffic alerts, lane change assistance, blind spot checks and evasive steering assistance are now packaged free of charge, on top of the existing safety features like nine airbags and the 360-degree camera.
Is it Fuel Efficient?
The E300's turbocharged four-cylinder engine is officially rated at 8.0L per 100km on a combined cycle, which increases to 8.2L per 100km on the cabriolet variant due to the added weight. The economical shining star of the E300 lineup is no doubt the plug-in hybrid variant, which is rated at 2.2L per 100km on a combined cycle, which means it is nearly four-times more efficient than the normal engine. If economy is a key concern for you, the E300e is the go-to option.
Our Verdict: Is the Mercedes E300 Worth it?
The E300 is a perfect example of how to build a luxurious, comfortable and competent full-sized sedan without accepting any compromises. This approach, though, no doubt comes with a hefty price tag, although we can confirm that the E300 performs every bit as special as its lofty sticker price would suggest. We'd suggest you look closely at the plug-in hybrid E300e variant, which adds a significant amount of extra power and torque, and reduces the overall economy to an insanely frugal 2.2L per 100km.
Don't forget that if you're in the market for a new car, you can get a free quote and see how much OnlineAuto can save you on your next car, or call us on 1300 719 925
Five Specs You Need to Know
Five-year, unlimited kilometre warranty
2.2L per 100km economy for plug-in hybrid variant
190kW and 370Nm as standard, 235kW/700Nm in E300e plug-in hybrid
540L of boot space
Mercedes Driver Assistance package now fitted as standard
Pros
Extremely luxurious, technologically-advanced and feature-packed
Added safety equipment as standard
Air suspension transforms tough Australian roads into butter
Cons
Pricey optional extras packages
Complicated wheel-mounted controls
No spare tyre