Definitely not. If there's one thing the German company has done well to retain from the original it's the character. The latest model has just as much sparkle and charisma as that swingin' Sixties classic.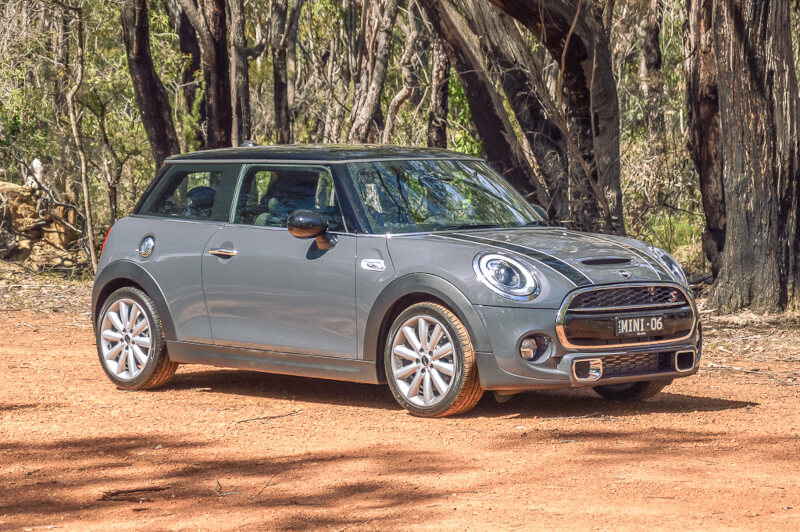 Same personality, more grown up
We spoke about one area that BMW has retained. But one area BMW hasn't retained, thankfully, is the size. The Cooper hatch is still a cute little hatchback but now it uses thick enough panels that will protect you in the event of an accident. Unfortunately though, it's not enough to score it the full five-star safety accolade by ANCAP, instead making do with four stars.
The interior has also grown. You won't have to sacrifice friends every time you're the designated driver. Seating space in the back is actually pretty decent thanks to the traditional boxy design and roof that extends all the way to the boot door. Unfortunately, the boot space is still about as big as your handbag.
You won't be bored by the interior layout and design any time soon, as MINI has created an artful and exciting in-car experience. There's a giant, almost comical speedo dial in the middle of the dash for everyone to see, with a multimedia screen housed in the middle – it turns out the Germans have a sense of humour after all!
The Jack Russell of cars
Another area BMW has carried over into the modern version is the fun driving character. This thing is an absolute hoot to drive. It darts left and right like a house fly, and swings around corners like a kid on a clothes line. This is one car you can happily take for a drive purely for the joy of it.
For all of this agility and fun does come some drawbacks. How can we put this… it's a very busy car to drive. Think of it as like an excited Jack Russell. Its heart is in the right place but sometimes you just want to sit down and have a cup of coffee; you don't always feel like throwing the stick and playing fetch. As a result, the new MINI Cooper will be more appealing to city dwellers that spend a lot of time zipping around the city as opposed to cruising the suburbs and being out on the highway.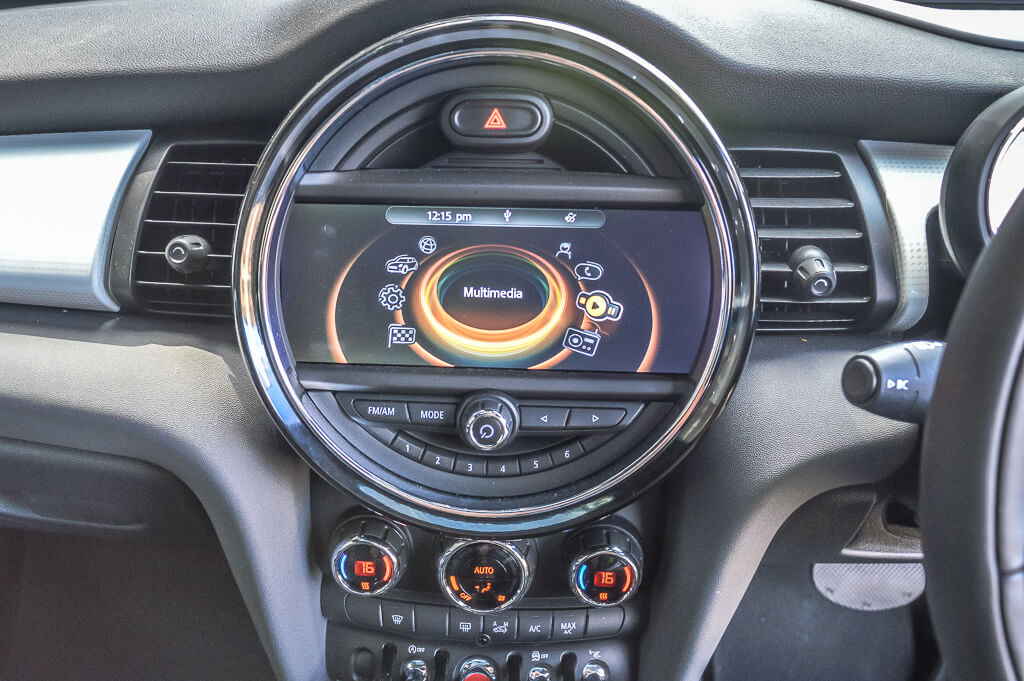 Our verdict
If there was a list of the most iconic cars of all time, the original Mini Cooper would have to be placed somewhere near the top. And for that reason we appreciate what BMW has done here to create a modern, more practical interpretation that's still carries through plenty of the fizz and sparkle of the original.
5 specs you need to know:
Engine: 1.5-litre turbo three-cylinder
Transmission and drive: Six-speed auto, front-wheel drive
ANCAP safety rating: Four stars
Official fuel economy: 5.0L/100km (6.4L/100km during test)
Time from 0-100km/h: 8.1 seconds
Pros
A hoot to drive
Great modern interpretation of the original design
Very economical
Surprisingly spacious interior (for the class)
Cons
Busy handling and drive character
Small boot