Review - Toyota Camry
March 28, 2021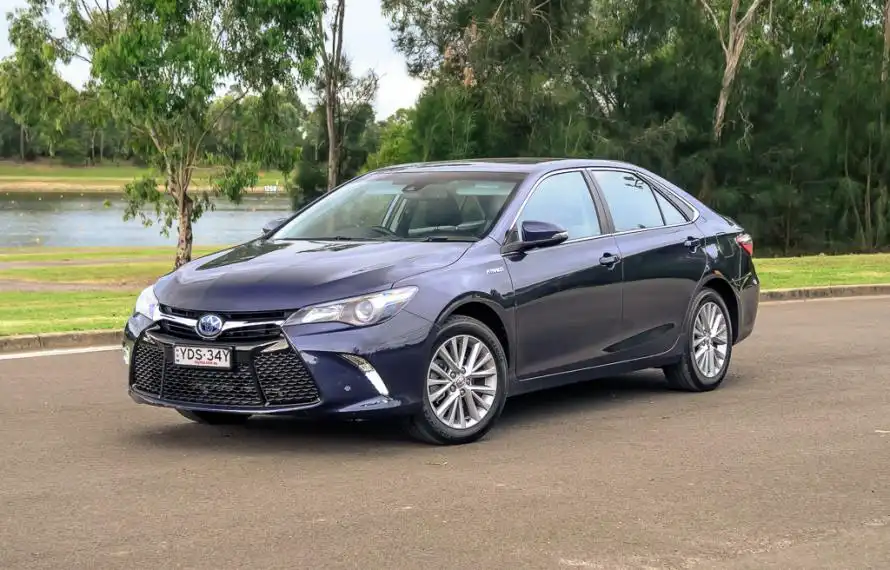 There are so many reasons why the Camry is Australia's most popular mid-size sedan, we just don't know how to narrow them down to a select few, but here goes.
It's incredibly safe, reliable and loves soaking up whatever our wide brand land can throw at it and begs for more.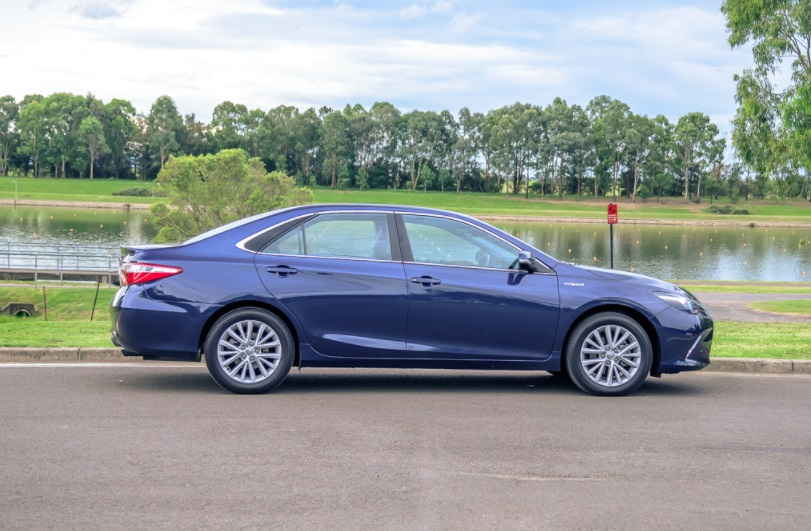 A comfortable cruiser
There is one noticeable appeal to this car as soon as you open a door; the cabin space. It's huge in here. There's oodles of room to move about and flail your arms, if that's your thing, with big mildly contoured seats in all five positions. This is a proper five-seat car that can accommodate five adults. Headroom and legroom in the front and back is at or in some cases beyond the best in class.
It's all about simplicity. If you're a buyer that doesn't want something that is going to overwhelm you or distract you, the Camry cabin is your pick. Every control is exactly where you would expect to find it. It is very easy to get in and out of, and as mentioned, there is loads of space so it is the least claustrophobic out of all interiors in this class. Some models have a large moonroof, a nifty electronic blind, large colour touch screen and smart key, but every Camry is impeccably built.
It's a trust thing
Toyota is pretty much a synonym for reliable and that is thanks to decade of building simple cars that aren't prone to breaking down like some of them. Capped price servicing is cheap and you will always get a friendly reception at your local Toyota dealer.
You can just feel from the moment you get in that this is a vehicle designed to hold together for a long time. Quality is not an optional extra in the Camry. Some models even have 18-inch wheels and sporty black accents. A 5 star ANCAP rating means you can trust Camry to keep you as safe as possible in the event of an accident.
Toyota really looks after their customers, because nothing can take away the excitement of a new car like getting stranded in the middle of woop-woop.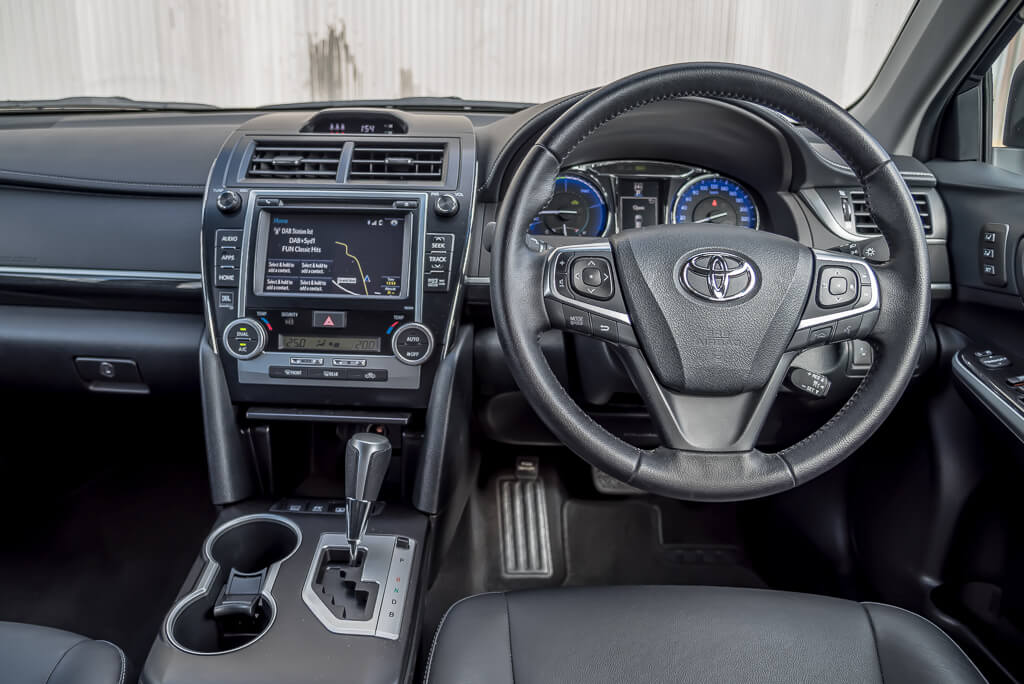 Our verdict
There is an undeniable allure to the Camry; it is just so practical, comfortable, and every element is focused on the same job; getting from A to B in the utmost comfort. It is unpretentious, never trying to be something it is not. It has stuck to tradition and that's probably the most important factor for buyers, especially repeat buyers who are looking to upgrade their existing Camry.
While you wouldn't call it daring, inside or out, and it is the least exciting out of all of its closest-selling competitors. However, it is so humble and user-friendly that you tend to appreciate its no-fuss and extremely dependable nature. Put it this way, if we had to take a sedan from this class for a drive all the way around Australia, we'd be taking a Camry because we know it will make it, and it won't wear us out in doing so. It is so trusty, with its can-do attitude that you can't help but fall in love with it.
5 specs you need to know:
Engine: 2.5-litre four-cylinder
Transmission and drive: Six-speed automatic, front-wheel drive
ANCAP safety rating: Five Stars
Official fuel economy: 7.8L/100km (8.2L/100km)
Time from 0-100km/h as tested: 8.5 seconds.
Pros
Huge cabin
Practicality, easy to drive and see out of
Overall value
Cons
Least interesting of key rivals
Bland drive character