In its latest model year, MG has continued with its value-centric approach for the MG3 by throwing in even more equipment as standard, making it one of the best on-paper options within the small hatchback segment.
Today's subject, the MG3 Excite is the range-topping variant, which begs the question of whether stepping up to the flagship MG3 is worth the money, or if you're better of sticking with the cheapest member of the family.
Let's take a closer look at the MG3 Excite to find out.
Starting Price: $20,490 (drive-away)
OnlineAuto Savings: Enquire now
How Much Does It Cost?
The MG3 Excite is priced at $19,490 drive-away, while the more affordable entry-level MG3 Core is priced at $17,990 drive-away.
How Much Can OnlineAuto Save You?
You could save money by using one of OnlineAuto's car agents to assist you in finding the best car for you. As one of the leading car buying services in Australia, our team have access to a range of dealerships across the country to help find you the best deal.
What Features Does the MG3 Excite Have?
The MG3 Excite comes packaged with a set of 16-inch alloys, an upgraded mix of leatherette and tartan cloth upholstery, a satellite navigation system and a beefed-up six-speaker sound system.
These features are in addition to things like cruise control, LED daytime running lamps, a leather-wrapped steering wheel, a rear-view camera with parking sensors and an 8.0-inch infotainment system with Apple CarPlay that you'll find on the entry-level MG3 Core.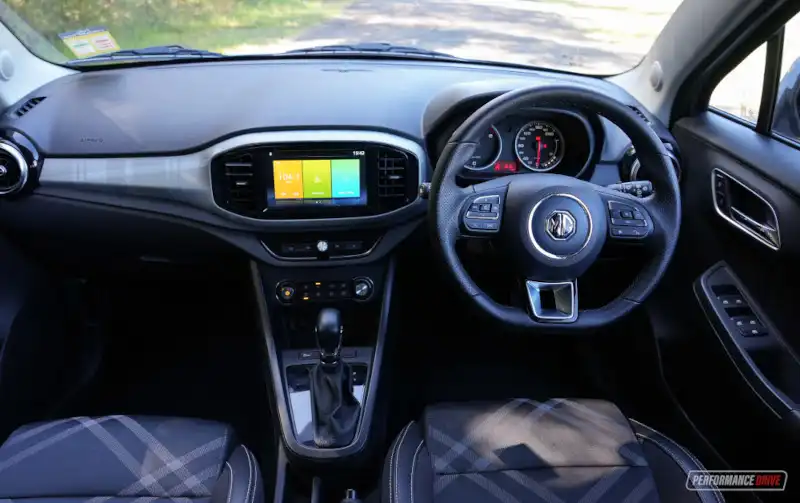 Range Features:
16-inch alloys
Leatherette/tartan interior
Satellite navigation
Six-speaker sound system
Cruise control
LED daytime running lamps
Leather-wrapped steering wheel
Rear-view camera with parking sensors
8.0-inch infotainment system with Apple CarPlay
MG3 Excite Colours
The MG3 Excite range is available in a choice of six colours, including Tartan Red, Skye Silver, Regal Blue, Pebble Black, Dover White and Tudor Yellow.
Is it Comfortable to Drive?
Cars like the MG3 are designed to be approachable for new drivers and user-friendly for more experienced drivers that make for a very simple driving experience.
In this regard, the MG3 is a strong performer for the segment thanks to its lightweight steering and compact proportions that lend themselves perfectly to the urban jungle and make for an excellent car for young drivers.
Both the range-topping Excite and the entry-level Core come powered by a 1.5-litre four-cylinder petrol throwing 82kW of power and 150Nm of torque to the front wheels via a four-speed automatic, which means the MG3 has a decent amount of power to get up to speed.
On the road, the package is easy to maneuver and relatively agile within the limit thanks to its lightweight construction, which means the MG3 is happy to dart around town and squeeze into tight parking spaces without a problem.
Once you leave town the MG3's suspension package can feel a bit overwhelmed on bumpy country roads, however, there is enough stability at speed to tackle some lengthy drives in the MG3 without a problem.
In terms of its design brief, though, the MG3's package is surprisingly powerful, user-friendly and ticks all the important boxes for a cheap and cheerful urban commuter.
Is it Practical and Spacious?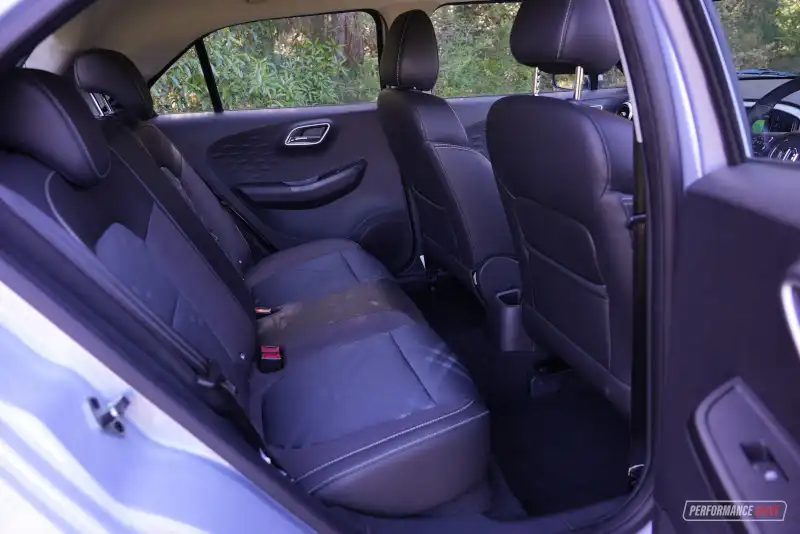 While it might look like a micro hatch on the outside, the MG3 is actually one of the strongest performers within the segment when it comes to passenger space and practicality.
Up front, the driver and front passenger have a heap of headroom thanks to the tall cabin, while the interior design itself looks more sophisticated than you might expect at this price-point.
The 8.0-inch infotainment system dominates the dashboard, which is flanked by a set of air vents and a relatively uncluttered set of physical buttons and dials for the multimedia and climate settings that adds to the visual appeal of the MG3's cabin.
Between the driver and front passenger, you'll find a cupholder with three additional storage trays for small items, as well as storage behind the gear lever for smartphones and a pair of decent-sized door bins sitting on either side of the cabin.
Move to the rear of the cabin and there's a decent amount of space for rear passengers, including adults on shorter journeys, while there's no issues in terms of headroom thanks to the relatively tall cabin.
The second row gains a set of ISOFIX anchors and top tether mounts, while boot space is rated at 307L, which is one of the biggest cargo areas you'll find at this end of the market, making for a surprisingly practical hatchback.
Is it Safe?
Safety is one of the weakest sides of the MG3, which is yet to be officially tested by ANCAP, and comes packing a very slim list of safety features.
As standard, the MG3 is fitted with six airbags, active cornering brake control, anti-lock brakes and emergency brake assist, however, there is a noticeable absence of active safety features that you'll find in some of its rivals.
Is it Fuel Efficient?
MG's four-cylinder petrol engine is rated at 6.7L/100km on a combined cycle, which isn't quite as impressive as some of its rivals that return figures around the 5L/100km mark.
Our Verdict: Is the MG MG3 Worth it?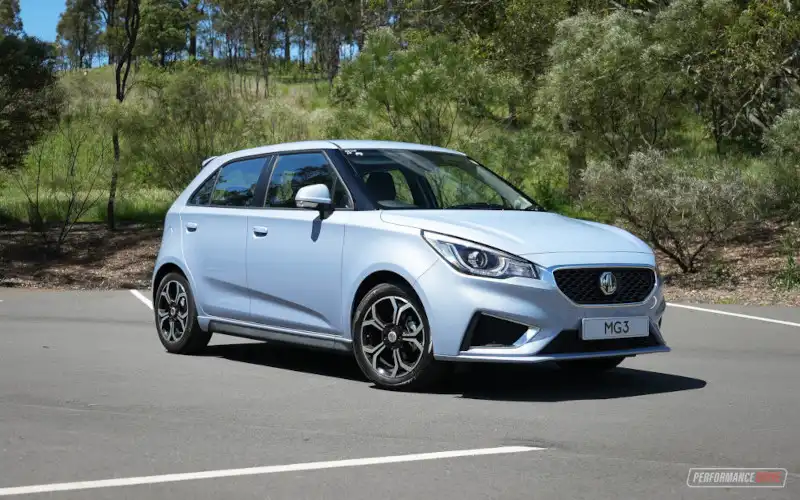 While the MG3 might be let down by its lack of safety equipment and an ANCAP safety rating, the package as a whole is a very attractive value proposition for those in the market for a compact and well-equipped hatchback.
The MG3 Excite, specifically, does well to justify its pricetag with the addition of some worthwhile creature comforts that add to the overall appeal of the package and make for one of the best-equipped vehicles at that price point.
As a result, we highly recommend you add the MG3 Excite to your shortlist if you're looking at your options within the affordable hatchback segment. On that note, if you're in the market for a new car, you can get a free quote and see how much OnlineAuto can save you on your next car, or call us on 1300 719 925
Five Specs You Need to Know
Seven-year, unlimited KM warranty

No ANCAP rating

1.5-litre four-cylinder petrol rated at 6.7L/100km

Four-speed automatic

307L boot
Pros
Seven-year warranty with capped-price servicing

Impressive space and practicality for its size

Well-equipped for the price tag

Sleek styling inside & out
Cons
Short service intervals

Unimpressive fuel economy

Lack of ANCAP rating and key active safety tech

No Android Auto support
OnlineAuto Rating: 8/10
MG MG3 Excite Competition