Our list here is going to cover all your options out there - everything from affordable options for business executives, all the way to the leading vehicles on the market that exceed six-digit price tags.
This is to help you with a wide range of options for your next choice of an executive car, ensuring that you have a healthy shortlist of options while shopping around.
With that in mind, let's take a look at the best cars for business executives and those looking for large, comfortable and luxurious options within the executive car segment.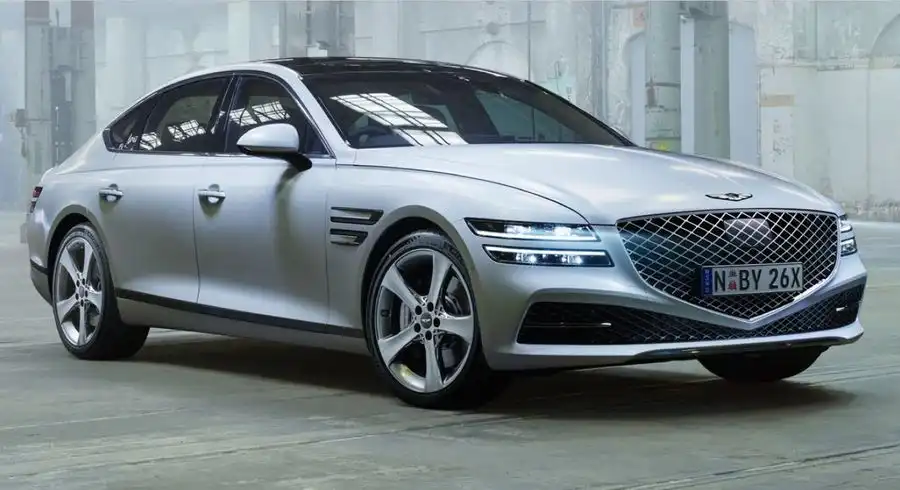 We'll kick off our list with one of the most impressive value for money offerings within the executive car segment, the Genesis G80. Featuring a choice of three engines across three different price points, the G80 lineup kicks off from $84,900 while packing a long list of seriously impressive features.
Inside, the G80's cockpit is every bit as luxurious as it is large, with a set of rear seats designed specifically for transporting VIPs in style and comfort. On the outside, there's a long, swooping design that gives the G80 some genuine road presence that asserts itself as the perfect option for a business executive looking to stand out from the crowd of European options.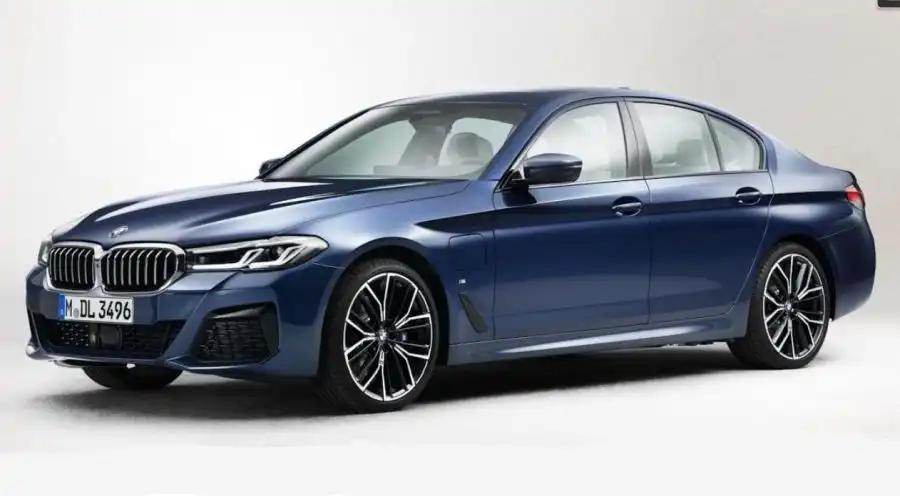 On that note, BMW's iconic 5 Series remains one of the best options for business executives looking to move around in style, comfort and, in the range-topping variants, some seriously impressive speed.
With prices ranging from just under $100,000 all the way to $275,000 for the range-topping M5 CS, there's a 5 Series for all types of executive budgets. In base form, the 5 Series remains an exceptionally comfortable and practical large sedan perfectly suited for commuting, while accommodating the family on weekends, too.
Move up to the M5 range and you'll soon discover that the 5 Series can match supercars like Lamborghinis and Ferraris when it comes to outright sprints. This makes it one of the most adaptable executive car platforms and has earned itself a fierce reputation for a range of good reasons.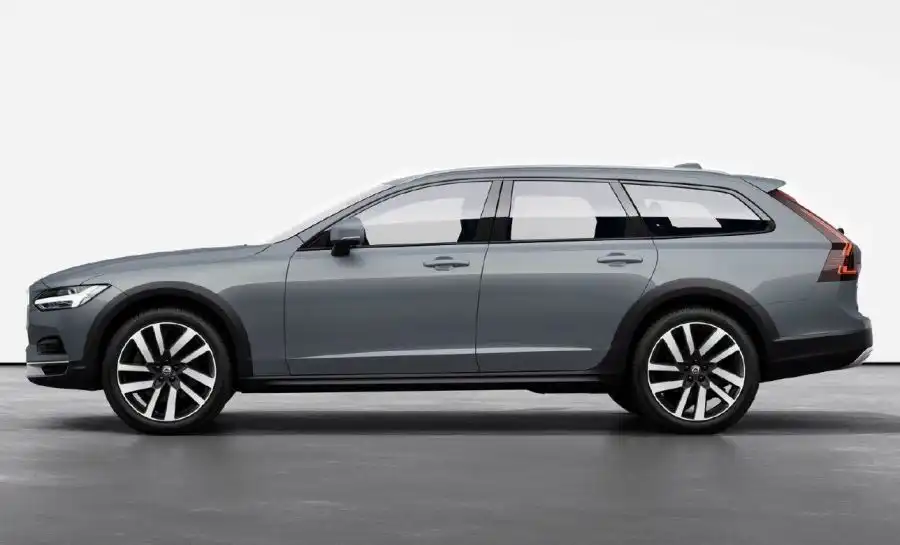 For those looking for an executive wagon, the V90 range remains one of the best options on the Australian market. Volvo's air suspension system makes the V90 feel as though you're floating on a cloud as you drive, making it perfect for executives looking to commute in maximum comfort.
Better still, Volvo's price tags are extremely reasonable for the executive segment, with the V90 priced at just over $80,000, while receiving a huge number of premium features, and one of the most stylish interior designs we've seen in recent years.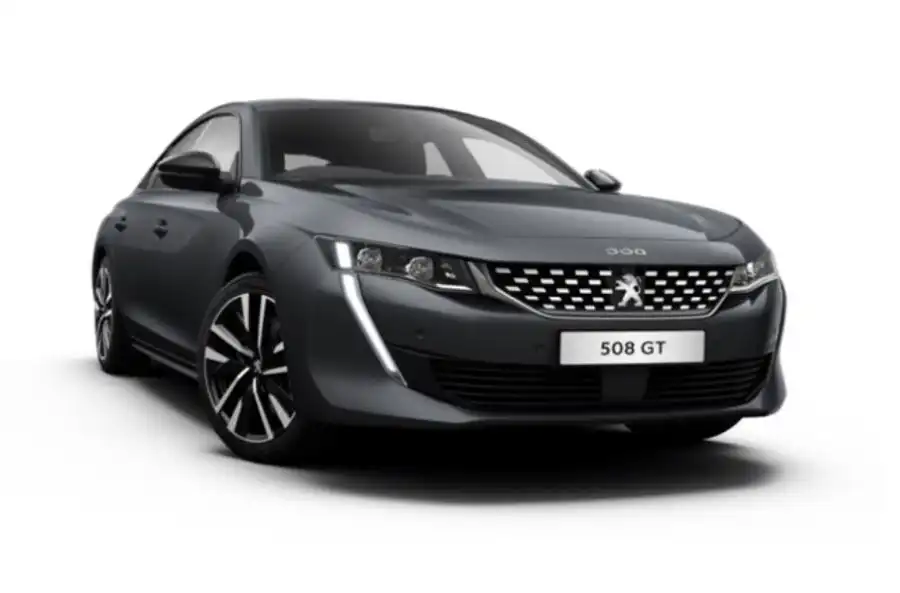 The French do it differently, and the 508 GT plug-in hybrid (PHEV) is absolute proof of this uncompromising approach to the executive segment. Powered by a small capacity petrol engine paired with an electric motor, the 508 plug-in hybrid is a great option for executives looking to minimise their environmental footprint, while receiving a unique and handsome styling package.
Inside, the Peugeot features a striking cabin filled with premium upholstery and a heap of space to get comfortable, while the chassis and suspension do a great job in ironing out the bumps of Australian roads.
With prices starting at $57,000 and stretching out to $76,990 for the range-topping GT PHEV, the Peugeot 508 range remains a great option for executives looking to stand out from the crowd in a comfortable, flamboyant and premium vehicle.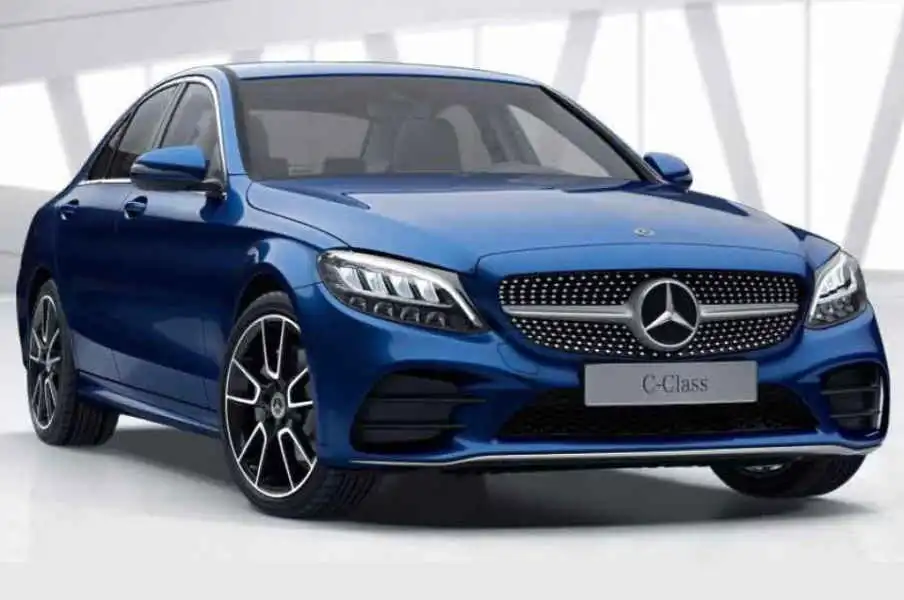 The Mercedes C-Class has been a go-to option for business executives for decades now, and luckily for those buyers, the recipe has been improved upon again and again, making the latest generation C-Class by far the most capable yet.
With prices ranging from $67,000 for the entry-level C200, stretching out to $194,000 for the fire-breathing C63 S AMG performance machines, there's a C-Class for all types of budgets on the executive spectrum.
Regardless of the variant, Mercedes' trademark approach to engineering and high-quality interiors can be found throughout, while the range also offers four-door and coupe body styles tailored for the needs of their executive buyers.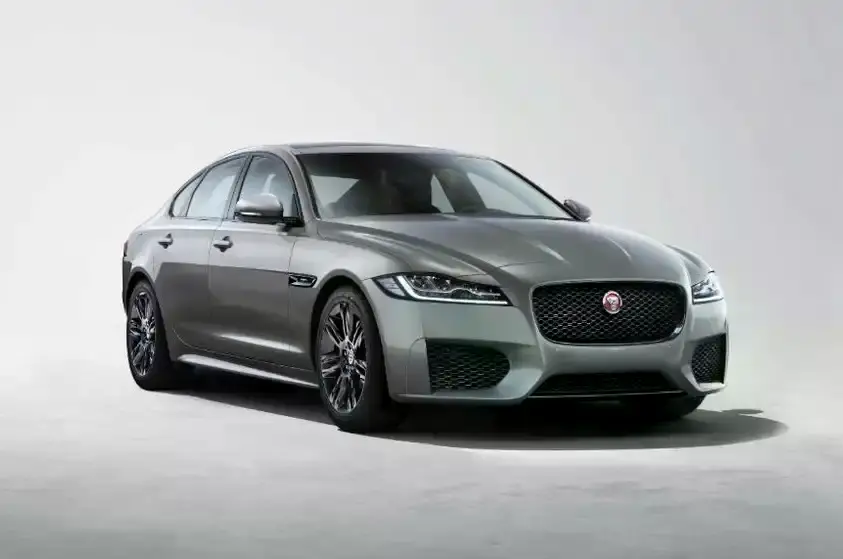 For those looking for a bit of British executive motoring, the second-generation Jaguar XF remains a great option. In Australia, the XF range is offered as one variant, with the XF P300 R-Dynamic HSE priced at $102,500, which receives a powerful turbocharged four-cylinder engine producing 221kW/400Nm.
This means that the XF is both exciting to drive in a hurry, and relaxing to drive on a mundane commute, and comes packed with a number of premium features that make it a quintessential British executive car.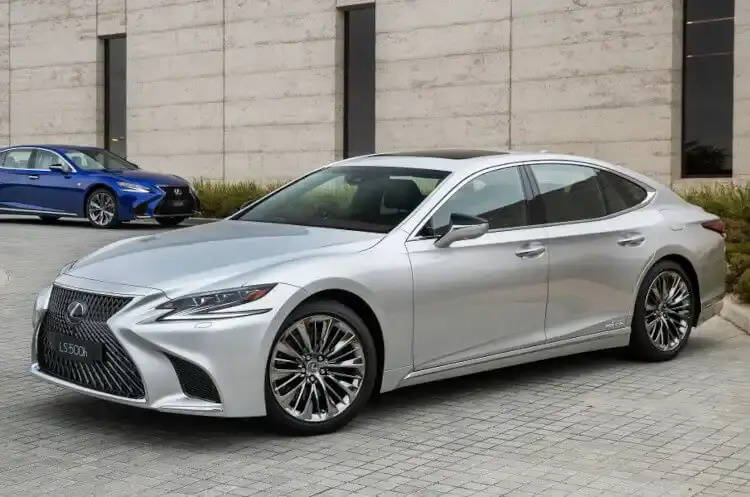 From the manufacturer that has fast become famous for its wonderful interiors, the Lexus LS range is one of the leading Japanese options for styling, feature-packed and luxurious limousines that also has some genuine performance credentials to boot.
The LS range kicks off from $195,950, making it one of the most expensive vehicles in the Lexus lineup, but it does provide buyers with heaps of premium features and an interior design that mirrors that of a private jet experience.
It's large, comfortable, beautiful inside and out, and comes packaged with a powerful twin-turbo six-cylinder and even hybrid engine lineup to keep you moving in speed and style.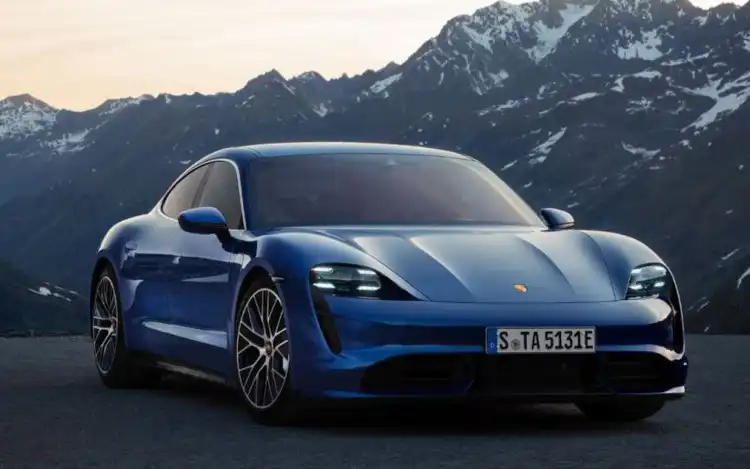 For the business executives looking for their best all-electric options out on the market, the Porsche Taycan has taken the market by storm in recent months.
With performance that can rival million-dollar sports cars, Porsche has created an absolute weapon of an executive car with the Taycan, with executive buyers responding in-kind. Inside, the Taycan receives Porsche's typical high-quality interior design that has been given a high-tech, modern aesthetic with a heap of luxurious features.
Underneath, the hardcore platform and suspension means that the Taycan feels like a genuine supercar when you get up and moving, with instant acceleration provided by the electric motors that make it one of the fastest cars on the road.
You don't have to opt for a six-digit European flagship to get a premium, executive car experience, and the latest-generation i30 N Line Sedan is absolute proof of this.
Featuring a spacious and surprisingly premium cabin, the i30 N Line Sedan is a great option for business executives looking for a vehicle that makes no compromises, yet retains a price tag under $40,000.
Power is provided by a spirited 1.6-litre turbocharged unit paired with a smooth dual-clutch automatic transmission, with a suspension package created specifically for Australian roads, making it perfect for long-distance touring where its European rivals might fall short.
For the money, the i30 Sedan is perhaps the best value for money proposition in the segment, and while it might lack the badge recognition, the way it looks inside and out, and feels behind the wheel is proof of just how good the i30 Sedan range is.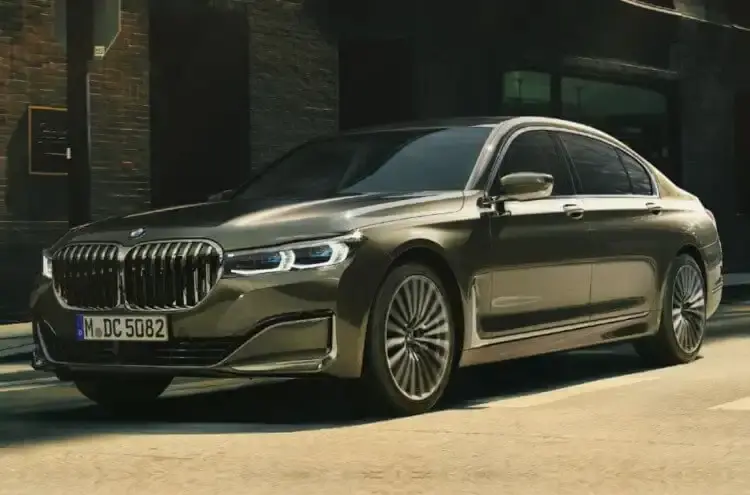 On the opposite end of the price spectrum, BMW's 7 Series provides buyers with an uncompromising approach to luxury with its range-topping limousine.
The 7 Series rides on BMW's long wheelbase platform that offers a heap of space in the rear of the cabin, where numerous VIPs and business executives have sat in the past. All this luxury doesn't come cheap, though, with prices ranging from $204,900 all the way to $383,900 for the range-topping M760Li xDrive, which receives nothing less than a twin-turbocharged V12 engine.
For the executives looking for something a little bit different than the establishment that retains a family-friendly approach to interior packaging, the Skoda Superb 206TSI Sportline is a great option, especially when you consider prices for the range.
Designed as the sportiest of Skoda's Superb lineup, the 206TSI Sportline receives a turbocharged four-cylinder engine producing 206k/350Nm that gives the Superb a heap of personality, and remains a great option for executives looking for some fun.
Better yet, the Superb rides on a platform taken from the Volkswagen Passat, which means you can be sure it's a comfortable and spacious cabin perfectly suited to executives with a growing family.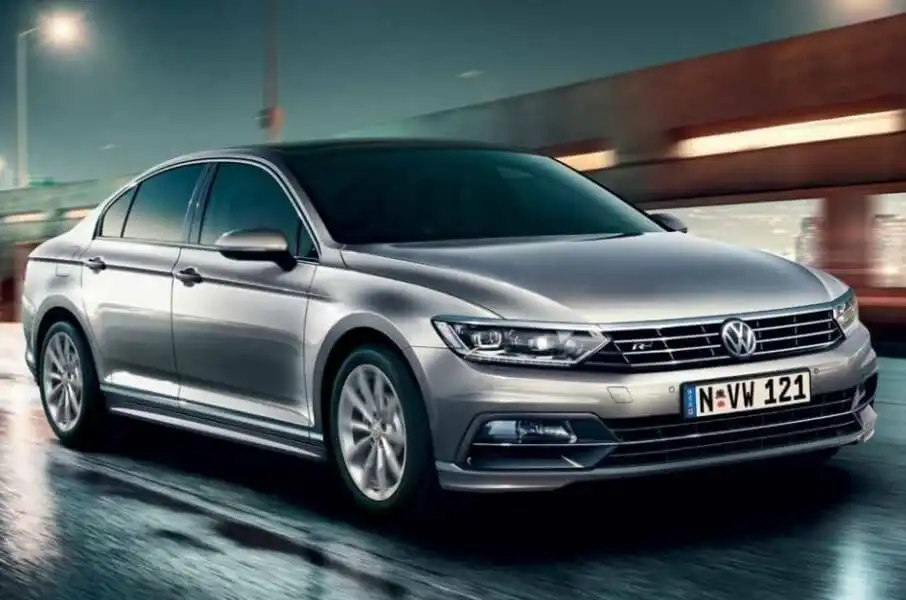 The Volkswagen Passat range is perfectly suited to the needs of business executives that don't feel the need to throw hundreds of thousands at their purchase. The biggest compliment you can give the Passat is that it genuinely makes you question the need to opt for any other expensive competitor - such is the quality of the interior and the way that it drives.
The Passat range kicks off from $46,590 and stretches out to $58,790 for the range-topping Alltrack Premium 4Motion variant, giving buyers a number of options for a premium executive car without the six-digit price tag.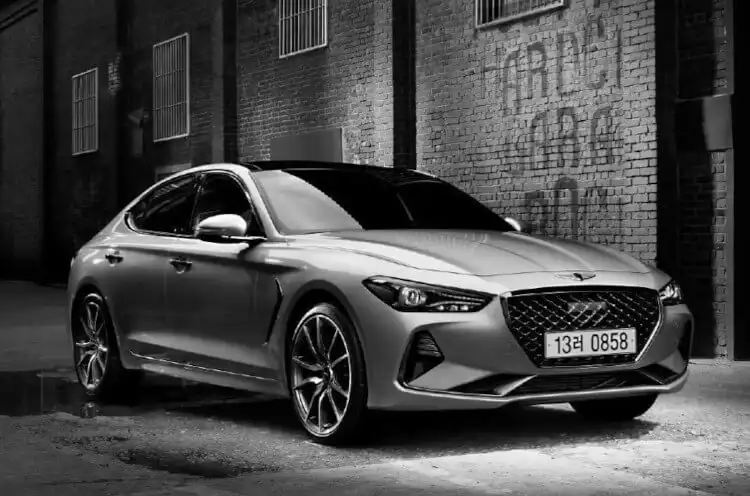 Genesis has fast-become a fierce competitor to the likes of Audi, Mercedes and BMW, and that is the result of cars like the G70 earning itself a solid reputation upon its release.
The G70 is a rival to cars like BMW's 3 Series, Mercedes' C-Class and Audi's A4 range, and offers buyers an almost unbelievable amount of luxury and performance for the money. Featuring a wonderfully-appointed interior and a range of powerful engines, the G70 is an executive car that proves you don't need to spend too much to get the car of your dreams.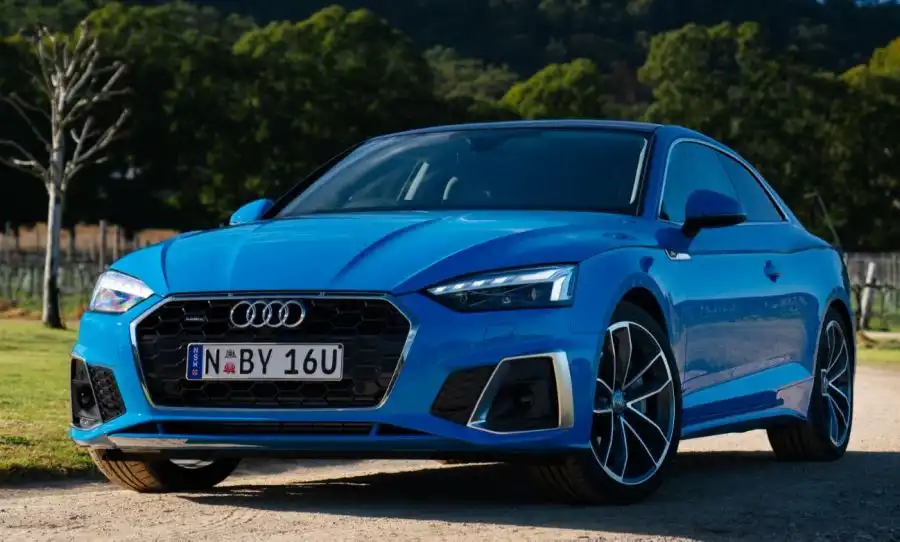 Audi's A5 is another popular option for executives looking for a premium European car, offering buyers one of the most beautiful interior designs of any vehicle on our list.
The platform is spacious, offering executives with families a practical option for a weekday's commute and weekend road trip, while the cabin benefits from a high-tech and luxurious approach to interior designs that many manufactures fail to replicate.
The range kicks off from $73,500 and stretches out to $153,900 for the flagship, with a huge number of engine options available for buyers across different price points.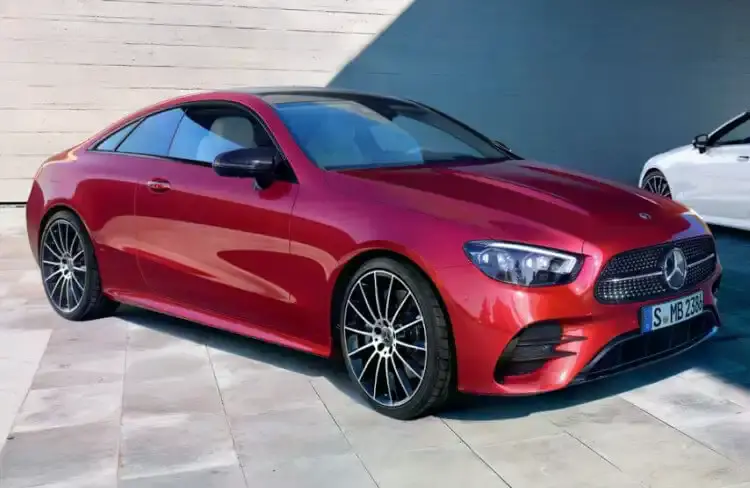 We'll close our list with perhaps the most iconic executive vehicle on the market, the Mercedes E-Class. Over the years, the E-Class has become the no-brainer option for executives looking for a luxurious, comfortable and incredibly practical family sedan, and features a wide range of options across different price points.
The range kicks off from $98,000 for the entry-level E200, and stretches out to $253,900 for the high-performance E63 S AMG that has absolutely no problem keeping up with thoroughbred supercars in a straight line.
Request a Free Quote
If you're looking at the market for your next car, click here to request a free quote and get in touch with one of our car buying experts.