8 New Cars Coming to Australia in August 2021
AF By Alexi Falson August 11, 2021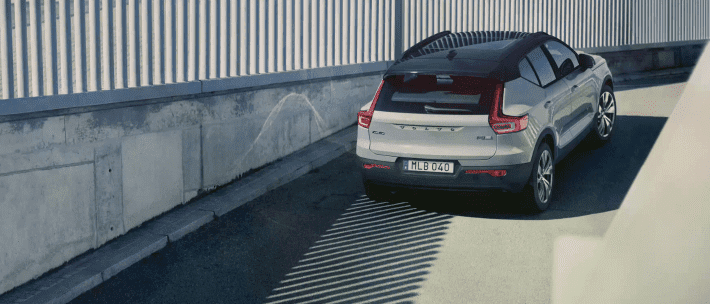 While the start of the year was a little bit slow for new car arrivals in 2021 due to the impact of the COVID-19 pandemic, manufacturers are have done their best to get back on track throughout the year, with the second half of 2021 set to host the debut of some significant new introductions and updates of existing cars. 
August is an exciting month for new car arrivals in Australia, so let's take a look at which new cars are hitting showrooms this month to widen your search net while looking for a new car.
August is a particularly compelling month for Mazda's new cars in 2021, with the introduction of the company's first purely electric vehicle, the MX-30. The MX-30 is a hugely significant car for Mazda, and acts as a sign of what's to come in the near and distant future as new cars move to electric motors over efficient petrol engines. The MX-30 EV receives a 35.5kWh battery pack paired to a single electric motor pushing out 107kW and 271Nm of torque, with Mazda claiming real-world range figures of around 200km. With access to a 50kW fast-charger, the battery pack can be charged from 20-80% in around thirty minutes, while charging at home takes around 9 hours. Prices for the Mazda MX-30 start from $65,490, which brings it under the threshold for electric vehicles that can net you more than $3,000 in government savings, depending on which state you live in and how quickly you can get an order in.
Mitsubishi has a new SUV for 2021 set to be released in August, with the arrival of the second-generation Eclipse Cross plug-in hybrid electric vehicle, or PHEV for short. The Eclipse Cross PHEV features a small petrol engine mated to a pair of electric motors and small 13.8kWh battery pack, with the petrol unit acting as an onboard generator for more range. Mitsubishi says its new engine design returns economy figures of just 1.9L per 100km, making it one of the most economical new SUVs on the road in 2021 when it hits showrooms. Drive-away prices for the Eclipse Cross PHEV start at $46,000 for the ES variant, rising to $53,000 for the Aspire and $58,000 for the range-topping Exceed variant.
The Hyundai Staria is one of the more unusual new cars arriving in August, with styling that looks more suited to a new car from a decade in the future, rather than 2021. It's an eight-seater people-mover with a flexible cabin design featuring seats that swivel around and even recline electronically, as well as futuristic entertainment features and ambient lighting for passengers and a modern set of equipment for the driver. The styling makes it look like a people-mover from the future, and for that reason alone, we expect the Staria to be a sales hit in the people-mover category for new cars sold in 2021. Prices are yet to be confirmed by Hyundai, however, it's expected that prices for the Staria will start around the $55,000 mark and move above $60,000 for higher-spec and feature-packed models.
Suzuki's little off-roader has proven such a sales hit that the company has introduced a new, back-to-basics Jimny variant called the Jimny Lite, which will undercut the existing Jimny lineup in terms of prices. It will be available some time in August, and comes with a manual transmission only, riding on steel wheels and throws out the infotainment system in favour of a basic radio and CD player setup. The Jimny Lite is priced from $26,990, while the standard Jimny manual is priced from $28,490 and the automatic version comes with a price tag of $29,990.
Lexus' supremely comfortable and stylish ES sedan has received a mid-cycle makeover, with Lexus adding a number of styling and suspension changes to make the ES even more attractive and comfortable to drive. The company says that a redesigned grille, LED headlights and some added technology should keep drivers happy at the ES' appearance, while chassis and suspension tweaks mean that the 2022 Lexus ES is perhaps the most comfortable yet. It's also expected to come with a new engine option, however, Lexus is yet to confirm that or prices for the latest generation Lexus ES.
Volvo is another company diving deep into the world of electric vehicles, with the launch of its latest electric SUV, the XC40 Recharge, expected for some time in August, or potentially September. The Volvo XC40 Recharge electric vehicle features a large 78kWh lithium-ion battery pack paired with two electric motors that throw out a very impressive 300kW and 660Nm of torque, which the company says translates to a real-world range figure of more than 418km. It has so much power that it is actually the fastest-accelerating car in Volvo's Australian lineup. Prices for the XC40 Recharge plug-in hybrid start at $64,990, while the all-electric XC40 Recharge Pure Electric is priced from $76,990 plus on-road costs.
7. Jeep Grand Cherokee L
The latest generation Jeep Grand Cherokee L is also slated for an August, 2021 release, however this looks like it will be pushed back to later in the year due to pandemic-related supply chain and production issues. The 2022 Jeep Grand Cherokee is the company's leading seven-seat SUV, based on an all-new platform that allows the Grand Cherokee body to swallow up seven people for the first time. It features a range of entertainment technology inside, and a choice of two petrol and one hybrid engine options. Prices for the 2022 Jeep Grand Cherokee L are expected to kick off from $65,000 for the entry-level variant, stretching out to around $84,000 for the range-topping model.
In recent years, Isuzu has been riding a wave of success based on the burgeoning sales of its D-Max ute, and its 7 seater SUV, the MU-X. Its success prompted Isuzu to give the MU-X an upgrade, which just arrived in showrooms a few days ago. While the latest generation MU-X is just under $3,000 more expensive than its replacement, it more than makes up for the price increases with the inclusion of more comfort, entertainment features, real-world practicality and safety equipment, and considering it shares its underpinnings with the D-Max ute, it's a fully-fledged off-roader and towing powerhouse. Prices for the new Isuzu MU-X kick off from $47,990 for the LS-M 4x2, with the cheapest 4x4 on offer for $53,990. The MU-X range tops-out at $59,900 for the LS-U and $65,900 for the LS-T 4x4. Keep in mind that these prices do not include on-road costs.
Is 2021 a Good Year to Buy a Car?
While the lead-up to 2021 has no doubt been an unusual time for the automotive industry, there's nothing to suggest that 2021 is anything but a good year to buy a new car. As we move further into the second-half of 2021, more models are being unveiled and delivered to Australian shores, making it one of the best times to step into a new car we've seen in recent months.
Having said that, though, for more popular models, customers are reporting longer-than-usual waitlists for the delivery of their new car. This means that if you're looking to move into your dream car as quickly as possible, you should get in contact with one of our car buying experts, or the dealership to get your name as high up on the delivery list as possible.
What are the Benefits of Driving an Electric Car?
There are a number of benefits when it comes to driving an electric car over a traditional internal combustion-engined car. Firstly, they drastically reduce your weekly fuel bills and have an even more significant impact on your maintenance costs over the lifespan of the car. With significantly fewer parts than a traditional internal combustion car, EVs require less overall maintenance, which can potentially save you thousands. Electric vehicles also offer zero-emissions driving, which helps to reduce the transport sector's contribution to greenhouse gases and carbon emissions that influence the rate in which we experience global warming.