How Can I Get The Best Price When Trading-in My Car?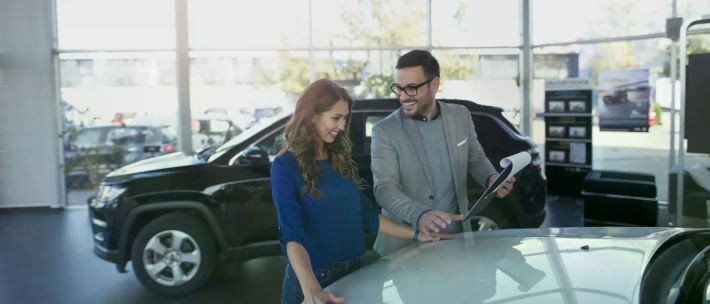 Let's face it, dealing with the dealership can be a pain. If you're trading in your vehicle to purchase a new one, it might seem like it makes things more complicated, but it doesn't have to be.
So you've found the perfect new car to hop into. Now comes the 'tricky' part - offloading your old car in one fell swoop so you're not left without a set of wheels. This is where trading in comes into play - it's convenient, but if you're not careful, that convenience could come at a price. Here's how to negotiate a good deal on your trade-in.

How to get the best trade-in deal for your car

Like selling a car privately, there are a few home truths to maximise resale value. Some basic steps can go a long way, such as:
Having a strong maintenance record and service history.
The car is clean and well-kept.
Any maintenance issues are taken care of, such as major gutter rash, chips, dings and so on.
Now that that's out of the way, here comes the trickier bit - heading to the dealership. The main message here is research.
Research:

Research includes new car pricing, your old car's resale value, if dealers value certain things such as higher trim levels and so on. This can also include browsing forums to find out what other people achieved at trade-in.
Change your mindset:

The dealer isn't doing you a 'huge favour' by taking your car. They're likely going to make a tidy profit off your trade-in, so walk in with confidence that you'll get the deal you want.
Don't feel pressured:

You don't have to sign on the dotted line that day - it's totally fine to walk away and have some time to mull over your decision. This also includes going to other dealerships for a second offer.
Consider the changeover price:

At the end of the day, this is all that really matters. The changeover price is the purchase price of your new car, minus the trade-in price of your old car. It's no use getting ripped off on the new car price if you got a 'great deal' on your old car!
This is where negotiation tactics on the new car come into play, as dealers often have more room to move on the new car price, than what they offer for your used car. That said, a little negotiating skills can go a long way, you just have to be prepared to work for the dealer's best price.

Best time to trade-in your car

This mainly boils down to the car you're trading in, and the new car you're buying. Finding the 'sweet spot' for both can be tricky, but manageable.
The car you're selling: Cars often lose a quarter to a third of their value in as little as three years, with the depreciation rate slowing down after about five years. However, also consider that the newer your car, the more attractive it likely is going to be for the dealership.
The car you're buying: You could take advantage of end-of-year runout sales or end-of-model-life sales. Also consider any extras, such as boot mats, window tint, Apple Carplay/Android Auto if they aren't already installed.
Again, the changeover price is arguably the most important metric you'll look at. By being firm with both your old car and new car, you could get a better deal on the changeover price, which is what you ultimately pay out-of-pocket.

Consider a car buying service

If all that seems like too much work - we get it, it sounds exhausting - then consider a car buying service. Car buying services do a lot more than just buy cars - they can help with trade-ins as well. When trading in a vehicle with OnlineAuto, we arrange for one of our specialists to organise an inspection of your old car, and provide you with a valuation. We can even offer to collect your old car from your home or office - all makes and models can be traded in.
From there, we use our fleet buying power to negotiate the best deal on your new car with the dealer. This saves the hassle of having to run around yourself. Organising a test drive is also easy, and the car can be brought right to your doorstep. Finance and insurance can also be organised easily as well.