How Easy Is It To Trade-in Your Car?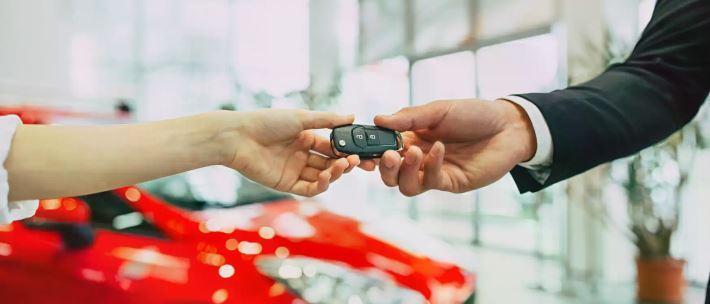 If you're in the market for a new car, you might be thinking about trading your current one in. We're here to help explain how easy it is, and what the process is and benefits? We'll explain all that, as well as how OnlineAuto can make everything even simpler.
Reasons you might want to trade in your car
There are a number of reasons you might want to trade in your car that include:
Unreliability
Most material goods are subject to wear and tear and cars are a prime example of this. Having a car which repeatedly breaks down is more than just frustrating, it's expensive and dangerous. It can also have a huge impact on your life if you're often missing commitments like work or appointments. Trading in can save you money, time and a mountain of stress.
Lifestyle change
Cars can often be a physical representation of a person's lifestyle. A single person may have a two-seater luxury car, while a couple with six kids may have a minivan. If you're making the transition from one lifestyle to the next, chances are you'll have to change the type of car you're currently driving.
High mileage
Typically the higher the mileage of a car, the more repairs it's going to need. If your car is close or has exceeded the 200,000-kilometre mark, it may be time to look at trading it in. Holding onto the car means you may be pouring more money into it for repairs, so trading it in maybe a more effective investment.
Image
Cars are often construed as status symbols, where nice cars equal a nice job. Driving around in a clunky wreck can be embarrassing, especially if you're in a role where you're meeting clients and they see the car. In many jobs, image is everything, so trading in to get a shiny new car can be a great way to make you feel better about yourself as well as how other people view you.
This car might interest you: 2020 Toyota RAV4 Cruiser Hybrid - September car of the month
Benefits of trading in your car
There's a long list of benefits when it comes to trading in your car, but some of the key ones include:
Convenience
If you want to sell your car yourself, you need to advertise, engage with potential buyers, arrange for them to come and view it and drive it, and keep it clean. This process can be extremely time consuming, and it could take weeks or even months to find a buyer. Trading in your car can be done in just a few days, saving you a heap of stress.
You only deal with the dealer
When trading in a car, the whole process occurs between you and the dealer. You can show up any time (provided they're open) and negotiate with them, and also find your new car while you're there. A private sale means you have to find the buyer yourself, and you also have to find a new car. A dealer greatly simplifies this process.
Better value on your new car
Selling your old car to the dealership means you can knock serious cash off the purchase of your new one. For example, if your new car costs $20,000 and you trade in the old car for $5,000, you can get the new one for $15,000. Dealers are also usually highly motivated sellers, giving you great bargaining power.
Process of trading in your car
Research:

It's important to know the value of the car prior to going to dealerships. Without this information, you're likely to accept any offer that sounds good and you may be getting low-balled. Knowing your car's value gives you bargaining power before you even step foot in a dealership.
Ensure the car is in good condition:

You don't want to sink a great deal of money into your car before you sell it, but spending a little bit to fix up small things can add a lot of value. Fix dings and dents, any scratches and ensure the car is washed and seats have been shampooed.
Shop around:

Different dealerships are likely to offer you different prices for your trade-in, as well as have a different range of new vehicles. Shopping around can afford you the best deal, as well as getting you the best new car.
Trade in:

Once you've got a good trade-in and your shiny new vehicle, its time to trade-in!
How to trade in with OnlineAuto
OnlineAuto makes the trade process even simpler, in four simple steps:
Step 1: Submit your information and a Car Buying Specialist will call you shortly.
Step 2: Our Specialists will organise a vehicle inspection of your old car.
Step 3: Once a trade-in price has been agreed upon, we will pay you instantly.
Step 4: We will handle the collection of your vehicle and ownership transfers.
You can also estimate the trade-in value of your car in just a few clicks! Make a trade-in enquiry today.