The Latest Car Tech To Look Out For in 2022
AF By Alexi Falson March 07, 2022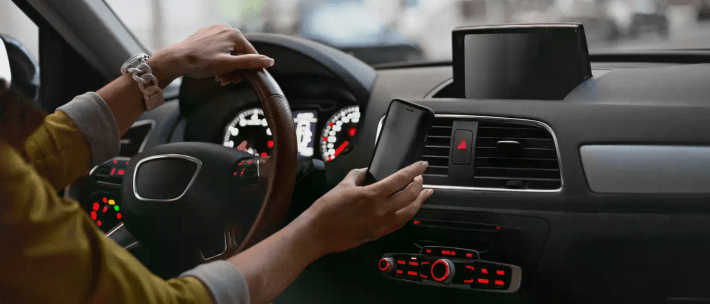 With technology increasing at an exponential rate, it's important to take a step back and look at what improvements are being made to new cars in 2022 across the whole market.
Features that were previously reserved for the most expensive cars on the market are now trickling down to everyday passenger cars within reach of the masses, so let's take a look at the latest car technology to look out for in new cars in 2022 sold in Australia, and see what the future has in store for the average car buyer.
It's Electric!
The number of electric cars sold in Australia through 2022 is set to explode as major manufacturers jump on board with new engine technology. While hybrid powertrains have been on the market for a number of years now, major manufacturers have been forced by government regulations to create more economical engines in the fight against climate change. This means that in the near future, entire lineups will feature predominantly battery electric vehicles, and in the lead up to that point, hybrid engines will be extremely common. The major benefit of hybrid and electrified motors is the instant delivery of power, the added torque that an electric motor adds, and the increased occupant space and comfort by eliminating certain components from the mix.
If you're yet to drive a battery electric or hybrid vehicle, we're pleased to inform you that the future is pretty exciting. Not only will your petrol bills drop dramatically, modern hybrid engines often offer a power boost to your car, rather than take away the excitement. This means that you'll have significantly more bang for your buck thanks to hybrid engines, and when battery electric powertrains - and when charging infrastructure is commonplace - you'll benefit from the exciting instant torque of an electric motor.
Active Safety Technologies
The best thing about competition in the marketplace at the moment is that even entry-level cars are being packed to the brim with smart, active safety technologies. You'll find features like centre airbags, autonomous emergency braking and lane keep assist on most entry-level cars, with more sophisticated cars packing in active cruise control that can take a lot of the effort out of long road trips. As we move into the future, features like blind spot monitoring and rear cross-traffic alerts will be packaged as standard on entry-level cars, with adaptive cruise control, lane-trace, stop-and-go, safe exit warnings,
Some of the coolest safety features being packaged into cars now are surround-view cameras that help massively while parking in tight spots, adaptive braking - which readies the brakes when you lift off the throttle pedal for faster braking - and even autonomous and remote parking systems that allow you to exit the car before it parks itself.
Smart, Digital Cockpits with Heads-Up Displays
In the very near future, the current lineup of digital displays that are typically found in luxury and sports cars will make their way into typical consumer cars. This is an exciting prospect, considering that digital driving displays provide a huge amount of information to the driver, and can help keep the driver and its occupants safe in certain situations. The driver is treated to a range of information like speed, navigation and driving settings, which can also be displayed in front of the driver on a heads-up display to eliminate the need for taking your eyes off the road to check if you're taking the correct exit from the highway.
Car Connectivity and Apps
It's estimated that by 2023, more than 25% of cars on the road will be connected via a 5G signal, which will grow to 96% in 2030. Some of the smartest cars currently on the road collect and transmit data on things like safety concerns, congestion and traffic conditions, and will eventually lead to fleets of 'smart cars' that communicate with each other. Connected cars are already part of the 'Internet of Things' (IoT) that allows individual pieces of technology to communicate and share data, which will increase exponentially as we move into the future. Future cars will be connected not only with your phone, but potentially traffic and infrastructure grids, your home security system and entertainment services while you're driving.
Car Bluetooth Devices & Latest Car Accessories
In a very similar way, technology like Bluetooth devices will be more common in cars, and have more functions to help keep your car safe and in working order. The number of bluetooth devices installed in cars is set to explode in the next five years, with around four to six bluetooth devices installed on each car by 2025. This type of technology will transform your smartphone into a car key or tool to start the car and turn on the heater ahead of time, or provide accurate diagnostics without seeing a mechanic. Wearable bluetooth devices like smartwatches may even even check if the driver has high blood pressure or any conditions that might result in a crash, and communicate any potential risks to the car ahead of time.
Best Navigation and Entertainment Systems
A common trend in the automotive segment has been installing larger and larger screens to the centre console of a car, with these screens becoming increasingly high-definition and packing navigation services that can adapt to real-world conditions. In recent years, this has meant that entry-level cars come packed with a high-definition screen and services like Apple CarPlay and Android Auto for entertainment. When car fleets move to electric powertrains, it's likely we'll see the addition of video streaming services like Netflix to provide entertainment while charging as a common feature. Some screens can even provide two different images, depending on which angle you're looking at it from, meaning the driver can navigate using maps while the passenger enjoys the latest episode of their favourite show.
What Are The Best Electric Cars in 2022?
While Tesla has had a huge head-start when it comes to producing some of the best electric cars on the market, a number of manufacturers have invested billions into playing catch-up. Audi and Mercedes Benz, for example, have each released a number of electric cars to the global market, with the e-Tron and EQC respectively, as well as Jaguar I-Pace. There are also more affordable electric cars available in Australia, like the Hyundai Ioniq and Kona, Nissan Leaf and the Kia e-Niro.
What Are The Best Car Speakers?
All major manufacturers offer a standard audio system, as well as the option of a more premium sound system in their more expensive model variants. This means that the typical four or six-speaker sound system can be upgraded to a system with 10, 12 or even 14 speakers, like Bose offers in the latest Corvette. Overall, the best car speakers on the market today are systems provided by experienced audio companies like Bose, JBL, Harman Kardon and Burmester.
How is Augmented Reality (AR) and Virtual Reality (VR) Used in Cars?
Major manufacturers have been using augmented reality for real-world applications in cars for a number of years now. The most obvious example of this is a heads-up display, or virtual parking assistant, with more sophisticated augmented reality systems using landscapes and roads from the physical environment around the car, and superimposing navigation instructions on top. This allows the driver to get a clearer picture of exactly where they should turn, or which streets to avoid if the traffic is congested.