Review - BMW X3
April 08, 2021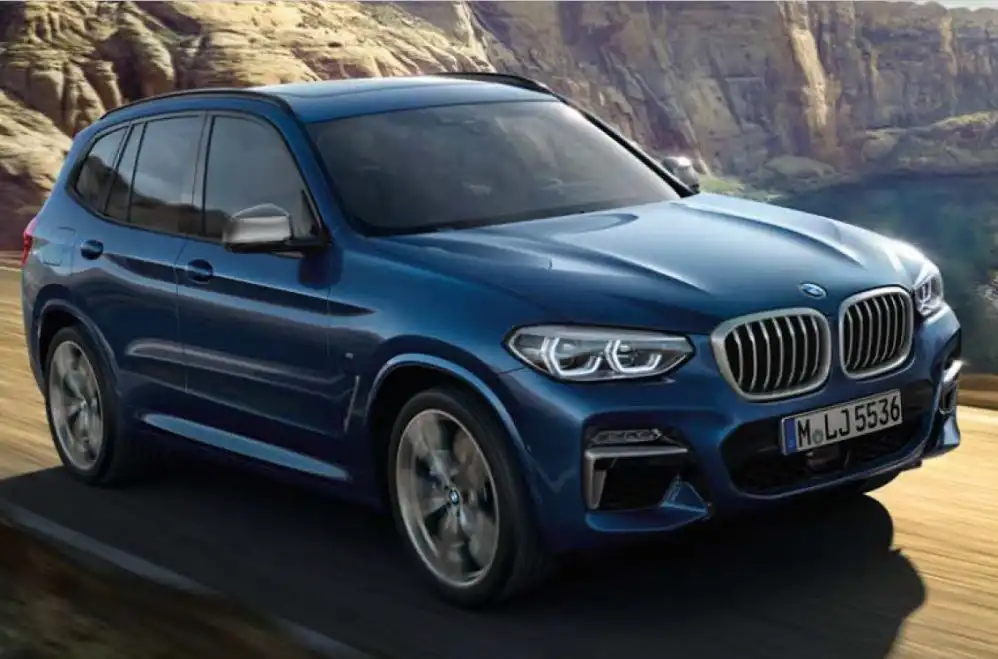 For BMW X3 fans, the 2018 model has a new platform, more up-to-date technologies inside and out; plus a more powerful engine.
While the interiors are evolving nicely, with plenty of tradition still there for the returning customers, BMW has obviously gone back to the drawing board, and incorporated lots of customer feedback when developing the new model. The X3 is noticeably more practical and user-friendly than before.
For example, the instrument cluster is now pretty much fully digital, and there is now front and front-top view camera displays which automatically come on when the vehicle notices you're trying to park.
And it's these finer details that really make a difference. For one, the split-screen also shows the top view and rear view when reverse parking, then switches to a closer top-rear view as you get closer to the object. It sounds complicated but basically it is a lot more user-intuitive and helpful.
The Tech
Other great changes over the outgoing model include BMW's new iDrive6 media interface. They've switched from a list of functions to more interactive tile-style apps. It is a very good system in our opinion, and perhaps one of the easiest to get used to in terms of these modern hand controller setups.
But there's plenty more. There's a wireless phone charging pad. This is great, except that customers may be annoyed that it works with android phones. Sorry iPhone.
BMW have drastically improved the safety tech from the previous model. There's now autonomous emergency braking, lane departure and blind-spot warning, and a standard built-in SIM card with automatic emergency call. Adaptive cruise control with stop-and-go traffic function and autonomous-like comprehensive steering assist is also available.
The Inside
Overall cabin space seems cleaner and airier, with excellent rear seat space. There's climate control and vents in the back too, but unfortunately there is only one 12V socket in the back against the new-age world of multiple USB ports.
Up front, the driving position is typical BMW; it's a high-riding position. This may appeal to those wanting a textbook SUV view, but perhaps less appealing to those who enjoy a hunkered down position. Vision around the A-pillars is improved over the previous model, with the side mirrors mounted lower for a clear view over the top, and decent rear blind-spot vision for a modern vehicle.
Boot Space
Cargo space remains unchanged from the previous model, sticking with the 550L volume. The most noticeable change is to the rear windscreen. It's slightly smaller on the new model's tailgate which does impede on rear vision slightly compared with the old model.
The Drive
Out on the road, the updated engine definitely sounds more refined and smoother. Many of the suspension and chassis components are made from aluminium, while modern composites are also used in some areas.
Around corners the X3 is a real joy to drive. It feels like it naturally wants to make turns; it enjoys cornering and doesn't feel uncomfortable or unsettled, no matter how hard you push it. In fact, we experienced some mild oversteer when pushed really hard. This trait is typical of a well-sorted sports car. For an SUV to possess such playfulness on the road, it's a real bonus.
When you pair the excellent handling with the brute engine, you'll left with a true driver's machine that is fun to drive in all conditions. We especially enjoy surging from corner to corner with that huge torque on tap. The engine also loves to rev despite being a diesel. In terms of the measurable performance, we clocked 0-100km/h in an unbelievable 5.57 seconds, and the quarter mile in 14.05 seconds at 152.3km/h. This is quicker than our best 0-100km/h time with the predecessor, of 5.81 seconds, and exactly the same quarter mile of 14.05 seconds (at 153.8km/h).
There is some degree of off-road ability with the X3. Although it's not improved in this area, it remains reasonably competent in unsealed conditions. There's 204mm of ground clearance, a 25.7-degree approach angle, 22.6-degree departure angle, and a water wading depth of 500mm. You also get an updated xDrive all-wheel drive system with a modified transfer case, and lighter weight rear differential for improved efficiency. While owners may not be venturing too far from the bitumen, it's good to know the X3 has been engineered at some level to tackle dirt roads and rough situations.
---
Our verdict
The old version was already all the car you could ever need in our opinion. This new model simply and smoothly pushes the boundaries in most areas, making it a very wise option in this vehicle category.
It presents superb handling, a very practical cabin with lots of real-world-applicable conveniences and technologies, and the new X3 is packaged together with decent pricing. Basically, it's difficult to find another vehicle out there that can match all of this, at this price point.
The Specs
Engine: 3.0-litre turbo-diesel inline six
Transmission: Eight-speed automatic
Drive type: All-wheel drive
ANCAP: Five stars
Official fuel economy: 6.0L/100km
0-100km/h: 5.57 seconds
Pros
Clean and crisp digital screen (retains traditional layout)
Best-handling SUV in the class
Enormous pulling power in 30d form, surprisingly quick
Practical and mind-soothing cabin layout
Loads of fine-tuned areas from previous model, big boost in tech
M Sport pack adds genuine sportiness
Cons
Smaller rear windscreen than predecessor reduces rearward visibility