5 Car Add-ons You Can Avoid and Should Consider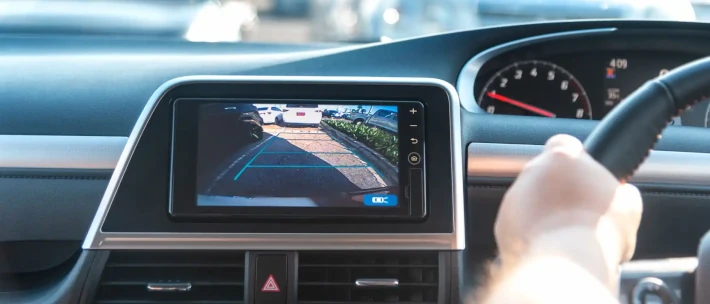 When buying a new car, it can be pretty easy to get swept away by some fancy looking features, and this could cause you to go outside your budget, or pay extra for a feature that doesn't actually provide much value.
Not every car add-on is worthwhile, and while a lot of them will depend on your preferences, there are some that are usually genuine duds in most cases.
Let's take a look at some car add-ons you should avoid, ones you should consider when buying your next car.
Types of car add-ons
There are actually a few types of accessories your car can be fitted with, and this can make a bit of a difference to the quality:
Factory fitted accessories

are ones fitted by the car manufacturer and designed explicitly for the car, such as safety tech, GPS, sunroofs etc;
Dealer fitted accessories, put onto the car after production by the dealer, like spoilers, alloy wheels etc;
Aftermarket accessories, which come from a third party and can be put onto the car by you, like window tints, seat covers etc
Car add-ons to avoid
There are lots of different car add-ons to avoid - here are 5 of them.
1. Bundled insurance
Bundled insurance is something a dealer might try to sell you where extra insurance policies, such as car, tyre and rim insurance and loan termination insurance, are added into the purchase of a new car. But this is generally a bad deal, as ASIC found in 2016 that this insurance is usually very poor value and provided the customer with little to no benefit.
2. Extended warranty
Extended warranty is cover for any 'unforeseeable' defects beyond the manufacturer's original warranty. While dealers will often try to tack this on during a sale, it's generally quite restrictive in terms of what it covers and tends to be overpriced. According to Australian Consumer Law, your purchase is already protected if your purchase fails to do what you reasonably expect it to do.
3. Rustproofing
Dealers might offer you rustproofing, but this is not necessary, as cars are already made to be rustproof on the assembly line and this will be covered by your warranty. The same goes for paint protection. Paying extra for this add-on would likely be a waste of money in most circumstances.
4. Dealer tinting
While you may want to get your car windows tinted, getting it done by a dealer will usually be of poorer quality compared to what you can get aftermarket. If you do want tinting done, say no to your dealer and seek out an independent tinter later.
5. Towbars and roof racks
Things like towbars, roof racks, bullbars and more can be very useful if you travel a lot or like to go outdoors, but again, you can normally get better value for these things if you buy them separately aftermarket. They're normally cheaper and of better quality compared to what a dealer will offer you.
Car add-ons to consider
Not all car add-ons are poor value: Far from it, in fact. Here are 5 that are generally worth looking at.
1. Anti-lock braking
Anti-lock braking systems (ABS) are a pretty standard inclusion on new cars, and are made to automatically pump brakes to stop them from locking up. It can be worth investing in a car with this feature, as it essentially allows you to maintain control of the car while braking, meaning you can still steer it when you have to brake hard. This feature could prevent an accident.
2. Bluetooth integration
Although this is more for comfort and fun than for safety or necessity, Bluetooth integration in a car allows you to easily connect your mobile to it, meaning you can take calls and play music without having to look down at your phone, which is still illegal to do.
If you like to groove out, or expect a lot of phone calls, this can be a very convenient extra to have.
3. Rear view/reversing cameras
Although this can be an expensive feature for some cars, a camera that shows up on your dashboard when reversing can be very helpful, especially if:
You hate reversing;
You aren't good at parking or have to work with a lot of tight spaces;
If your car is big or has poor visibility; or
You have a lot of children of small animals running around
4. Blind spot mirrors
Some cars add blind-spot mirrors in as standard now, while other cars will require you to retro-fit your car with one for a reasonable fee. This accessory could save your life one day, and although all drivers should check their blind spots when changing lanes, everybody makes mistakes, and a good blind spot mirror is a simple contraption that can make driving safer.
5. Heated seats
Although we live in a pretty hot country, that doesn't mean it doesn't get cold, especially on winter mornings. Or maybe you just like having a warm seat. Either way, this feature can warm up your seat for you to varying degrees while you drive. It's not essential, but is a pretty cool feature to have,
Consider a car buying service
For help buying the right car for you - with or without the accessories - use OnlineAuto's car buying service to save yourself some time and money. If you're after a car with advanced safety features, tinted windows, heated seats or blind spot mirrors, OnlineAuto can source the car for you with its team of car buying specialists.
We have no ties to any brand, manufacturer or dealer, and also charge no upfront fees, so there's no adding on useless or poor quality accessories if you buy a car through OnlineAuto.