Best New Cars for City Driving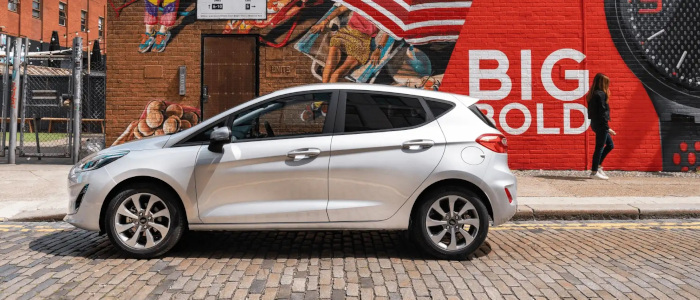 From gridlocked streets to tight parallel parking, city driving isn't a walk in the park. Discover the top cars for city driving from Toyota, Hyundai and more with OnlineAuto.com.au.
Upwards of 80% of Australia's population lives in an urban area along the eastern seaboard, with Brisbane, Sydney and Melbourne the main hubs. This means that most people would have had to endure driving through the city at one point. However, if you're doing it everyday or at least regularly, you'll be well aware of how stressful it can be. From tight city car parks, to random pedestrians jaywalking, to cars sitting in your blindspot, city driving has a few challenges. That's why it can be important to choose the best car for the job - here's what to look for in a car suited to city driving.
What to look for in a city car
There's a few things to look out for when it comes time to buy a good car for the city, including:
Safety and technology: City driving can be stressful, and things can change in an instant. That's why technology such as autonomous emergency braking (AEB), and pedestrian braking can save your bacon. Other useful technology includes blind spot monitoring, and rear cross traffic alerts and a reverse camera if you're trying to back out onto a busy street.
Fuel economy and technology: Stopping and starting all the time can chew through the fuel. A small-engined car, or a hybrid could help you save at the petrol pump. Some hybrid vehicles consume as little as around 2L/100km these days. Other technology also includes regenerative braking in hybrid cars, which helps aid in fuel economy just by braking, as well as stop-start technology, and cylinder deactivation in larger cars.
Tight turning circle: A tight turning circle helps you turn more rapidly in tight scenarios, while also enabling you to reverse park without labouring so much behind the wheel. Small hatchbacks generally have a turning circle around 10m or less.
Parking features and other conveniences: Some vehicles have auto-park features, which at the press of a button can reverse parallel your car automatically. Other handy features include a front facing camera, so you can see over your bonnet to see how close you are to scraping the car next to you. Rear cameras and sensors also make it easier to back into tight spots. Folding mirrors can also make your car fit more easily into tighter spots.
Top 3 Cars for City Driving
A few cars stand out among the rest for offering a good blend of dynamics, driving experience, and technology, including:
The Ford Fiesta is a feisty little hatchback, measuring a stout 4m long. The 3 cylinder turbo 'ST' model consumes 6.3L/100km on a combined cycle, and the turning circle is just 10m. The ST also has a bit of punch, which won't feel laboured when you're trying to get running when the light turns green. The main con, however, is that the ST is manual transmission only.
If you want something a little larger, and with an auto, the Kona might be what you're after. With funky styling and a few model choices, the Kona is fast becoming one of the more popular SUVs on Australian roads. The electric model, in particular, is most exciting, with a fairly accessible drive away price of around $60,000, making it one of the cheaper fully-electric SUVs on the market. It also has a range of more than 480km, and the turning circle is 10.6m.
The venerable Corolla has been at home on Australian city roads for more than 40 years now. There are quite a few models available, including the 1.8L/53kWh hybrid models. The Ascent Sport hybrid starts at less than $32,000 drive away, and has a fuel economy of just 4.2L/100km in combined usage. The turning circle is also just 10.2m.
If you're living or commuting into the city and are looking to upgrade your ride, OnlineAuto's car buying service sources fleet pricing at no cost to you, and you don't even need to set foot in a dealership. Speak with one of our car buying specialists today to get started on your car buying journey.