In recent years, vans have come a long way from their simple roots, with the latest range of vans from major manufacturers receiving a heap of clever safety technologies, fuel-efficient engines, and more entertainment features.
With that in mind, let's take a look at seven of the best vans priced under $50,000 you'll find on sale here in Australia to help you separate the good from the great.
The Ford Transit has been around for decades now, and in that time, Ford has continued to perfect its recipe for a capable, versatile and surprisingly entertaining van platform.
Priced from $53,590 for the entry-level 350L long wheelbase manual, the Ford Transit range features a heap of different configurations including cab chassis and high-roof variants that offer buyers here in Australia a massive amount of options to suit their cargo needs.
Inside, you'll find 5.7m3 of cargo volume in the short-wheelbase Transit, increasing to 7.2m3 in the high-roof design, while the 340L long-wheelbase offers 6.6m3 - 8.2m3 of cargo volume, depending on the variant.
The range features a 2.0-litre turbo-diesel in two states of tune, with the base model producing 125kW of power and 390Nm of torque, while higher-spec models produce 136kW/405Nm to either a six-speed manual or automatic transmission.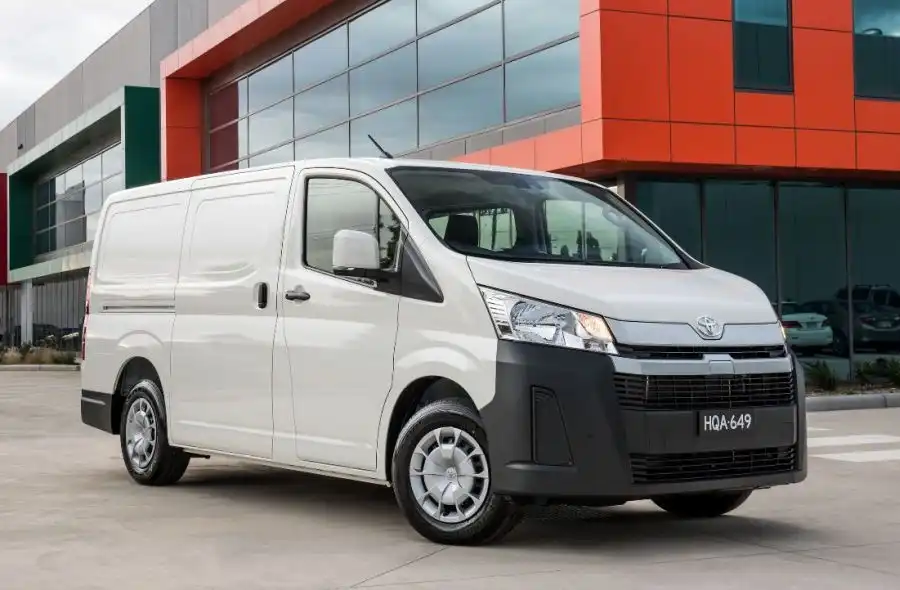 Toyota's heavy-hitter in the van segment comes in the form of the HiAce, which comes priced from $44,650.
The HiAce range offers buyers a long wheelbase van and crew van variants, a super long wheelbase and a commuter variant that makes it perfect for transporting up to 12 people at a time, or a massive amount of cargo.
Cargo volume stands at 6.2m3 in the long-wheelbase variant, extending to 9m3 in the super long-wheelbase HiAce, both of which come powered by a 2.8-litre turbo-diesel kicking out 130kW of power and 420Nm of torque to the front wheels via a six-speed automatic.
All HiAce variants come packed with a heap of safety equipment as standard, including AEB braking, blind-spot monitoring, rear cross-traffic alerts and lane-departure warnings.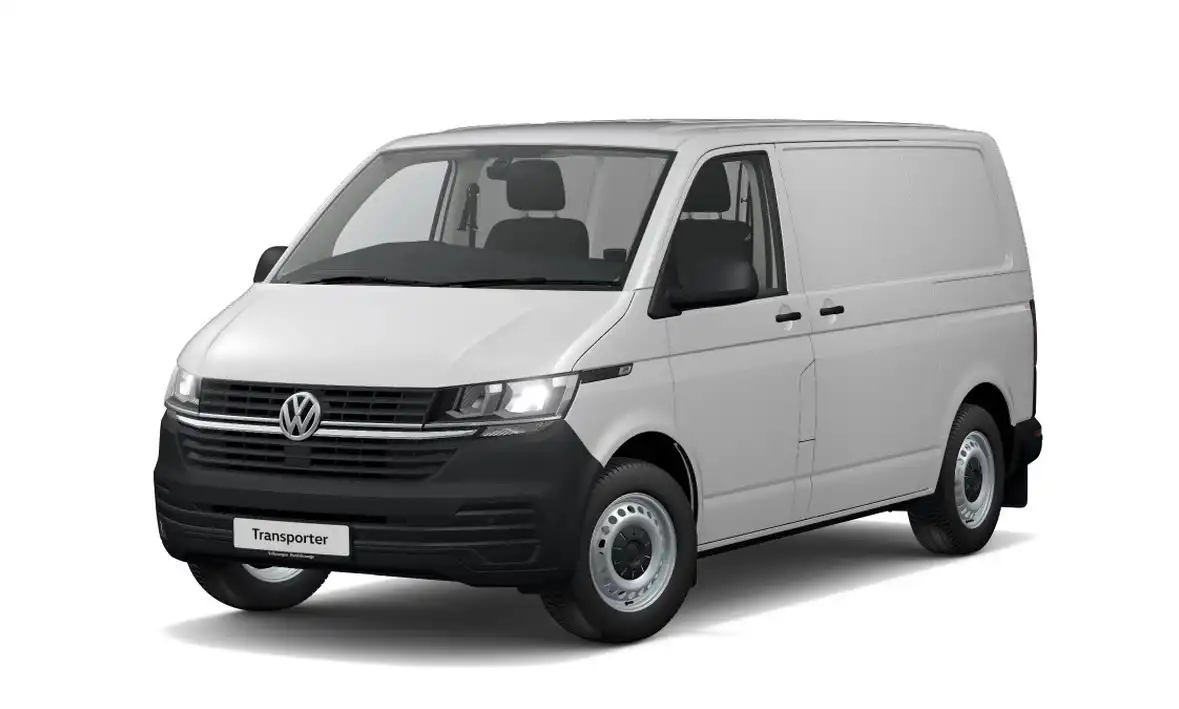 Volkswagen is a specialist within the commercial van segment, with the latest Transporter 6.1 range proof of its experience with clever and practical van designs.
The Volkswagen Transporter range comes available in four main variants, with both a short and long-wheelbase van available, as well as a Crewvan design with two rows of seating and a cab chassis with a large rear tray.
In the Crewvan variant, you'll find storage measuring between 3,500 - 4,500L (3.5 - 4.4m3), while the Transporter short-wheelbase van measures in at 5.8m3 and the long-wheelbase offers 9.3m3 of storage inside.
Power for the Transporter range is provided by a 2.0-litre turbo-diesel in three different tunes, with power outputs starting at 81kW/250Nm in the TDI250 and moving to 146kW/450Nm in the range-topping TDI450.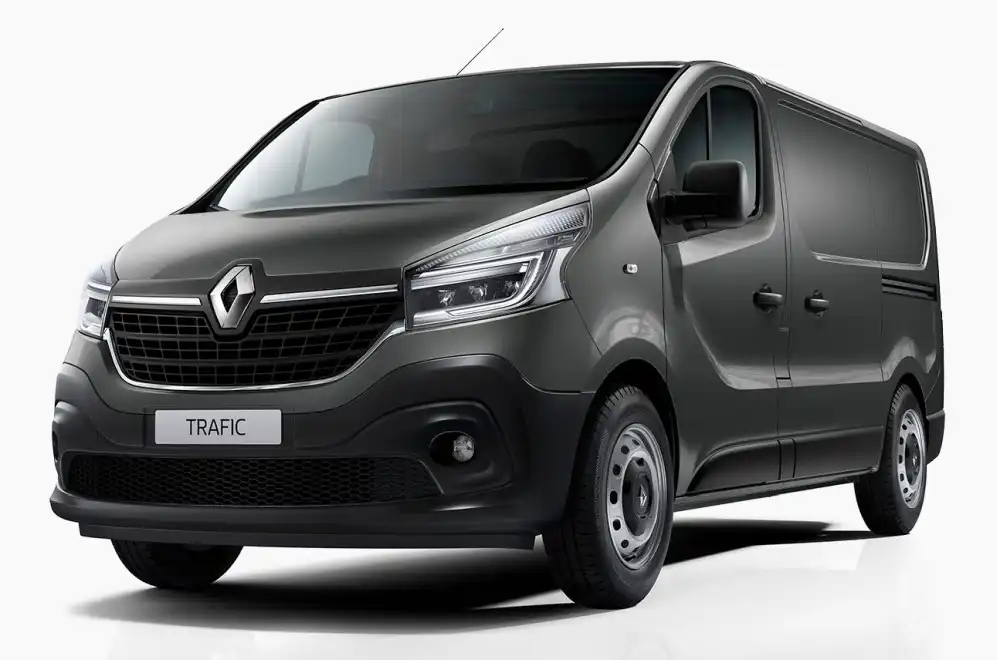 Another European entrant within Australia's van segment is the Renault Trafic range, which comes priced from $39,590 for the entry-level Trafic Pro SWB.
The Trafic range is offered in two main size variants, with a short-wheelbase van at the base of the range paired with a larger long-wheelbase variant, across three grades that add a heap of features as you move up the range.
Opting for the Renault Trafic in short-wheelbase form offers cargo volumes measuring in at 5.2m3, while the larger long-wheelbase variant offers load volumes up to 8.6m3.
Standard equipment for the base model includes a set of LED headlights, a leather-wrapped steering wheel, and a rear-view camera with parking sensors, while higher-spec variants gain 17-inch alloys and heated seats.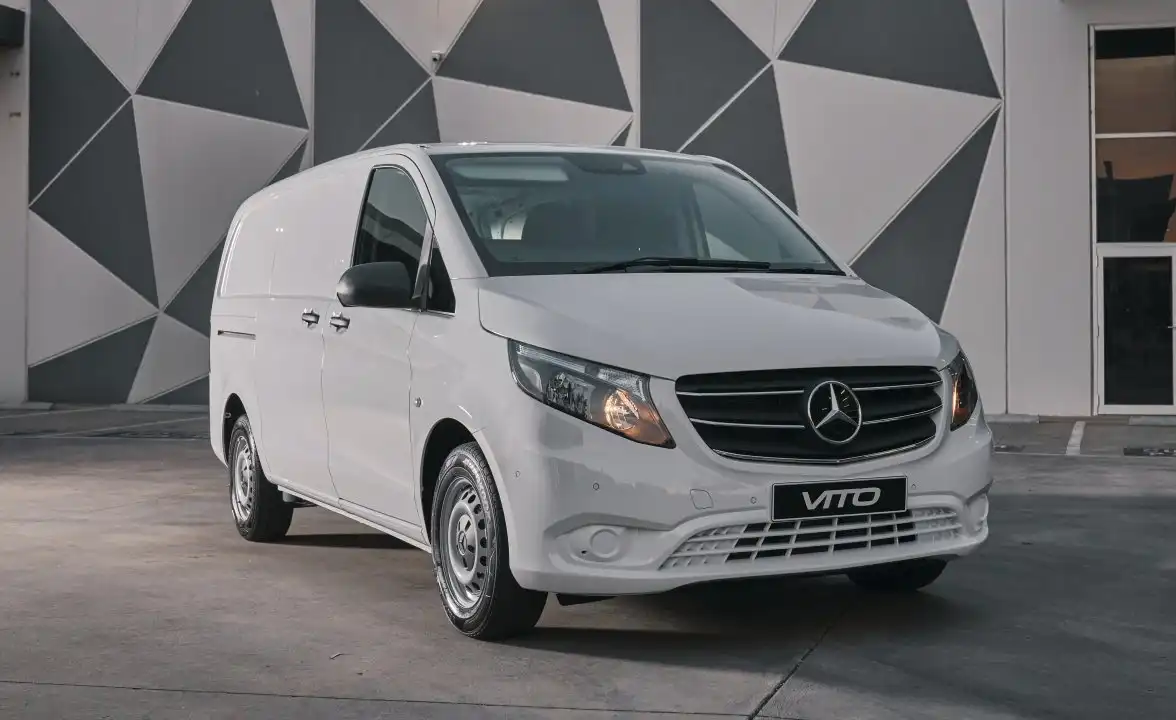 No stranger to the commercial segment, the latest Mercedes-Benz Vito is an incredibly strong performer within the van segment, with prices kicking off from $44,278 for the base model.
The Vito range is available in both short and long-wheelbase form, with a panel van and crew van configuration available to buyers, with cargo volumes standing at 5.5m3 for the short-wheelbase and extending to 6.6m3 in its bigger brother.
The range features a choice of three different engine options, with a 1.6-litre turbo-diesel powering the base model producing 84kW of power and 270Nm of torque, increasing to 140kW/440Nm in the range-topper.
All members of the Vito family gain a heap of safety equipment, including AEB braking, blind-spot monitoring, crosswind assistance, a rear-view camera, lane-keep assistance and six airbags.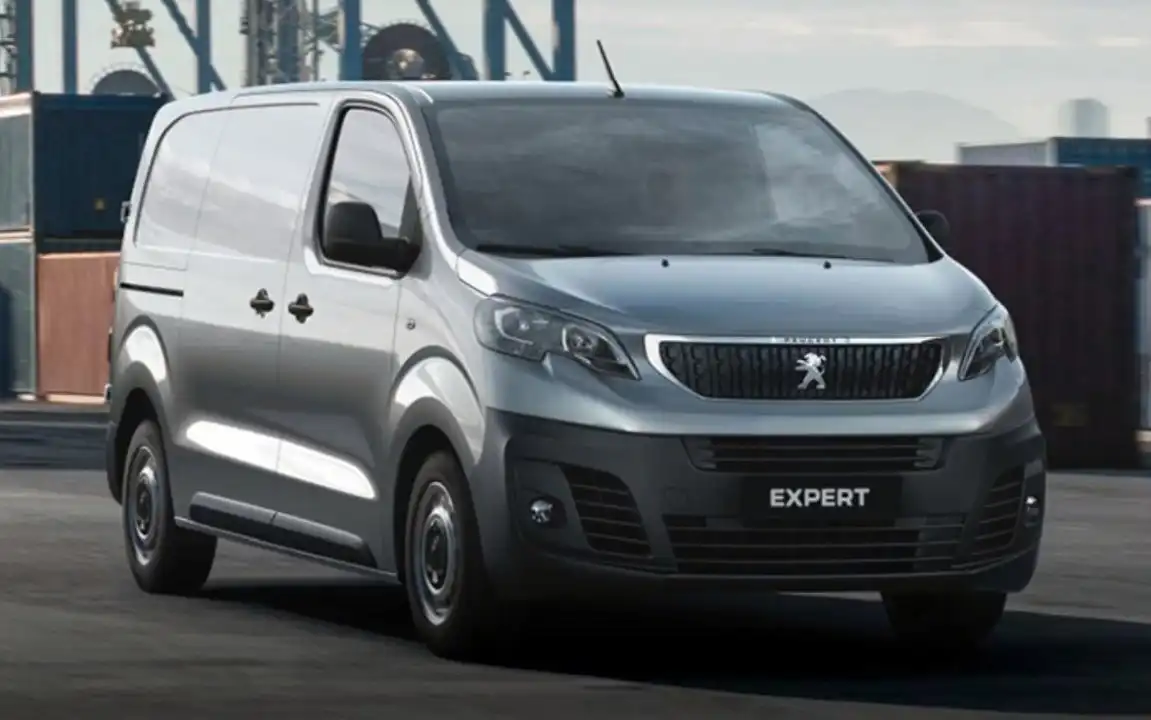 For those looking for a slice of French flair in their van, the Peugeot Expert range has received an update for the latest model year, with a range kicking off from $43,397.
The Expert range comes in both short and long-wheelbase variants split across two trim levels, with the choice of a manual and automatic transmission.
Power comes supplied by a 2.0-litre turbo-diesel producing 110kW of power and 370Nm of torque for the majority of the range, while the Expert Short gains a more potent tune up to 130kW/400Nm.
Cargo volumes for the Peugeot Expert in short-wheelbase form stand at 5.3m3, while the long-wheelbase range-topper offers 6.1m3 of storage inside.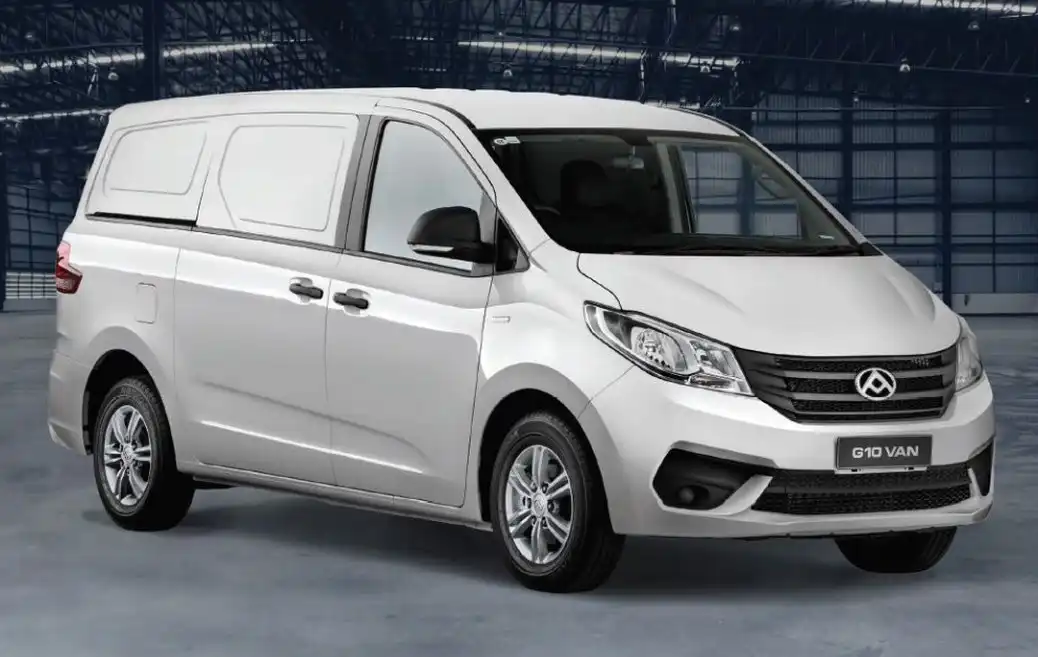 The final option within Australia's van market comes from China, with the LDV Deliver 9 offering a heap of value within its versatile range for the money.
Priced from $44,726 for the entry-level Deliver 9 manual, the Deliver 9 range features both van and bus variants in medium and long-wheelbase configurations with standard and high-roof designs.
All of which come powered by a 2.0-litre turbo-diesel producing 108kW of power and 375Nm of torque, which increases to 110kW in the cab-chassis variant, which is paired with a six-speed manual and automatic transmission.
The bus variant can seat up to 14 passengers, while the cargo space figures start at 9.66m3 in the medium wheelbase variant, increasing to 10.97 in the long-wheelbase and top-out at 12.33m3 in the high-roof variant.
Request a Quote
If our list of the 7 best vans priced under $50k has sparked your imagination, click here for a hassle-free quote, or get in contact with one of our car-buying experts.