10 Cars You Can Buy That Won't Break The Bank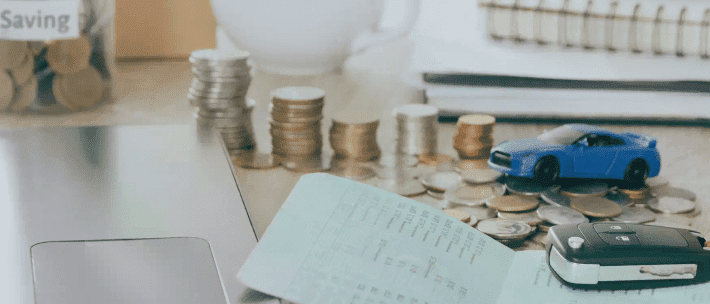 Cars are expensive! Buying one is typically the second most expensive purchase someone will make in their life behind a house. So we've found ten cars you can purchase in 2021 that won't break the bank.
Price: $21,990*
The Mazda 2 has been a popular choice for some years amongst drivers not looking to fork out a year's salary on a new car. Unfortunately, the 2020 model has seen a significant increase in price, but for $21,990, it's still great value.
Standard features in the hatchback and sedan versions include cruise control, hill launch assist, rear parking sensor, autonomous emergency braking, push-button start, and six airbags. It comes with a high safety rating and a five-year, unlimited-kilometer warranty. It's a sleek ride with great fuel economy.
Price: $25,395*
The Toyota Yaris is one of Australia's most popular small cars for good reason. At the low price of $25,395, it doesn't break the bank while still coming with all the features you know and love. The responsive steering and high-quality suspension make it perfect for nipping into tight spaces and provide an exceptional turning circle.
It comes with seven airbags, great fuel economy, and a 7-inch touch-screen multimedia system that has Bluetooth and voice recognition.
Price: $22,765*
The Honda Jazz is a stylish and reasonably priced five-door car, with 16-inch alloy wheels, black mirror caps, and Apple CarPlay. It boasts a roomier back seat than other similarly sized cars and a large boot. It also carries a four-cylinder, 1.5-litre engine, transporting you from A to B with ease.
Purchase a Jazz and you'll be able to take advantage of a five-year unlimited-kilometre warranty, and six-year protection against rust perforation. With a five-star ANCAP safety rating and excellent fuel economy, it's a great buy.
Price: $26,773*
The Honda City is a light sedan that is far more affordable than similar new models on the market. All models come with standard safety gear like ABS, brake assist, hill-start assist, electronic brakeforce distribution, and a five-star ANCAP safety rating.
The base model comes with a 7-inch touchscreen, LED-daytime running lights, a 7.0-inch touchscreen infotainment system, cruise control, air conditioning, power windows all round, Bluetooth, AUX and USB inputs, rear-view camera, and rear parking sensors. Step up to the next model and you'll get 16-inch alloy wheels, electric folding mirrors, front fog lights, climate control, keyless entry with a push-button start, leather seats, and native satellite navigation.
Price: $23,990*
One of Australia's most popular small cars, the Hyundai i30 is a bargain starting from $23,990. It has a range of great features like cruise control, steering wheel adjustment, reversing camera, automatic headlights that switch on when it's dark, built-in tyre pressure monitor, seven airbags, electronic stability control, and digital connectivity/Smartphone integration.
Attractive on the outside and roomy on the inside, the i30 also has a five-star ANCAP safety rating.
Price: $15,490*
Affordable, smart, and sleek, are just some of the reasons to buy a Kia Picanto. Perfect for city driving with its tight turning circle and small exterior, the Picanto still manages to have plenty of room inside.
Available in automatic or manual, it boasts great fuel economy, daytime running lights, forward-collision warning system, a rearview camera, and cruise control. You can also take advantage of the Wireless Apple Car play and smartphone connectivity.
Price: $16,690*
Chinese brand MG has gained popularity rapidly in Australia, much of which has to do with the MG 3. The small and stylish car is built for the city and has 15-inch alloy wheels, rear parking sensors, a rear group camera, daytime running lights, Apple CarPlay, and a 1.5L engine.
Despite its size, it offers a solid amount of space inside, as well as great fuel economy. Keep in mind it hasn't yet had an ANCAP rating and has a three-star safety rating in Europe.
Price: $18,990*
The Suzuki Swift might not be the flashiest car, and is synonymous with young female P-platers, but it's hard to beat for value. Under the hood you'll find a 1.4 litre turbocharged four-cylinder engine that has excellent fuel economy.
It comes in automatic or manual, has 15-inch steel wheels, daytime running lights, privacy glass, Bluetooth connectivity, and remote keyless entry. It also has a five-star ANCAP safety rating, with a blind spot monitor, advance forward detection system, and a monocular camera and laser sensor.
Price: $18,990*
Another Suzuki making the list is the Baleno, coming in at the same price as the Swift, so what's different? The Baleno is slightly larger than the Swift, boasting a bigger interior and boot, as well as 16-inch alloy wheels. It also has the same 1.4 litre engine, strapped to an automatic transmission, as well as keyless entry and single-zone climate control to the existing suite of a 7.0-inch multimedia screen with built-in navigation, as well as Apple CarPlay and Android Auto. Like the Swift, it has excellent fuel economy and a five-star ANCAP safety rating.
Price: $14,990*
Rounding off our list is the Mitsubishi Mirage, with prices starting from $14,990. The Mirage has recently had a makeover, sporting a stylish exterior with a ten-year warranty. Built for the city, it has auto-emergency braking, LED headlights, 15-inch alloy wheels, as well as safety features like lane departure warning and auto high-beams.
It does have a smaller engine than most of the cars on the list, with a small 1.2 litre three-cylinder engine, and a rather small boot.
If you're considering buying a new car this year, consider using OnlineAuto! Our car-buying service takes all of the stress out of buying a new car and can save you thousands!
*Prices starting from