Five Reasons Behind the Rise of the SUV in Australia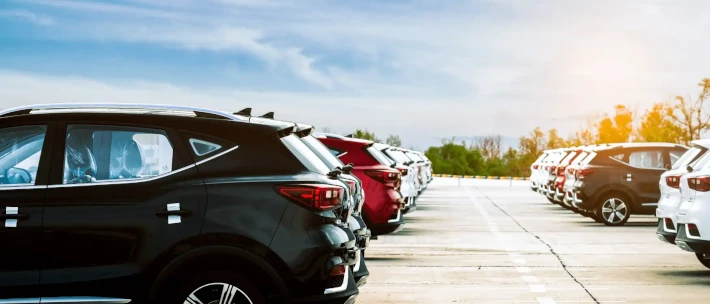 If there's one thing the Australian car-buying public loves in 2021, it's SUVs.
There has been a clear gravitation toward sport utility vehicles (SUVs) in recent Australian history, to the point that SUVs are out-selling other types of vehicles by a factor of two-to-one; that means for every sedan or hatchback purchased, there's two SUVs rolling out of a dealership's doors at the exact same time.
If we take a look at the most recent February sales figures from the FCAI's VFacts National Sales report, the SUV segment had sold just under 85,000 units, while the passenger segment moved just 37,000 units in the same period. Not only is the SUV market's share more than double that of its passenger car rivals, it's also expanding at around 12.8% while passenger cars have shrunk in the same time by 12.5%.
But, this hasn't always been the case.
The decline of the humble sedan and even the hatchback body shapes has seen SUVs skyrocket. But there is still one overarching question, here- why?
We've narrowed it down to what we believe are the five seasons why SUV sales have exploded, and why the traditional passenger car could become a relic of the past.
Where the U.S. Goes, Australia Follows
As with so many things, cultural biases in Australia are in many ways shaped by the buying preferences in America. Typically, 4x4s and SUVs were reserved for either large families, or those looking to explore the outer reaches of the great outdoors. Now, though, SUVs are commonplace among small families and city-dwellers. In the early 2010s, American car buyers began to move away from sedans and hatchbacks, opting instead for something larger that can commute in, but also take a weekend escape in.
In 2012, more than 20% of cars sold in the U.S. were sedans; this dropped to less than 10% in 2017. Car buyers in America made it clear that they were more interested in a vehicle that could tick multiple boxes, rather than a select few, and sales of SUVs have increased ever since.
Manufacturers Produce What Customers Want
As a result of this massive shift in customer demand, manufacturers have increased the number of SUVs they produce, and have even created a new subset of vehicles within the SUV category. It's one of the basic rules of economics, and has seen car manufacturers reshape their business plans in favour of producing more SUVs of all shapes and sizes.
The introduction of the compact SUV was another pivotal moment in the history of SUVs dominating the market. Buyers that might have been previously turned off by the size of an SUV could now soak up the benefits of its high-riding and practicality while being able to park and navigate tight situations with ease.
"For every sedan or hatchback purchased, there's two SUVs rolling out of a dealership's doors at the exact same time"
SUV Prices Have Dropped Dramatically
As a result of consumer demand, and the business pivot we just discussed, manufacturers have moved to create more SUVs within their lineups and have continued to make them more affordable. Compared to the market conditions of a decade ago, competition among manufacturers has gotten to the point that buyers looking for an SUV have more choice than ever before, and as a result, more favourable prices.
With every release, manufacturers are either dropping prices or throwing in more features in order to undercut the competition and get the public in their take on the SUV. This has resulted in the SUV segment now being by-far the most competitive market segment in Australia. Combined with the fact that there are more types of SUV on the market than ever before, this means that the car buying public is prime-positioned to snap up a brand-new SUV for insanely cheap prices compared to a decade ago.
More Height, More Metal, More Safety
It's difficult not to enjoy the feeling of sitting nice and high when you're inside a vehicle - and even more difficult to make the switch back to the ride-height of something like a sedan or hatchback. This is likely one of the most appealing factors of owning an SUV, as well as the fact that manufacturers have made leaps and bounds in terms of SUV safety ratings.
While it's impossible to actually pin this one down, it's likely that Volvo's dominance of vehicle occupant safety ratings with its SUVs likely has some influence over buyers correlating its size and ride height with additional occupant safety. This, combined with the fact that the most popular SUV choices score the maximum 5-Star ANCAP Safety Rating means that SUVs are indeed a solid choice for occupant safety.
Practicality, Comfort & Flexibility
Perhaps the most compelling reason behind the rise of the SUV in Australia comes down to a remarkably simple proposition. Why purchase two cars when you can make a single purchase that ticks multiple boxes? SUVs no doubt add elements of practicality, flexibility and occupant comfort that are hard to match with a body shape like a sedan or hatchback.
It's no wonder SUVs are often referred to as a jack-of-all trades. They're able
Even if a buyer knows they won't need the benefits of four-wheel drive, or fill up the cargo bay 99% of the time, they are increasingly opting for an SUV so they're prepared for whatever life throws at them.