Top 15 Cars Under $30,000
AF By Alexi Falson October 07, 2021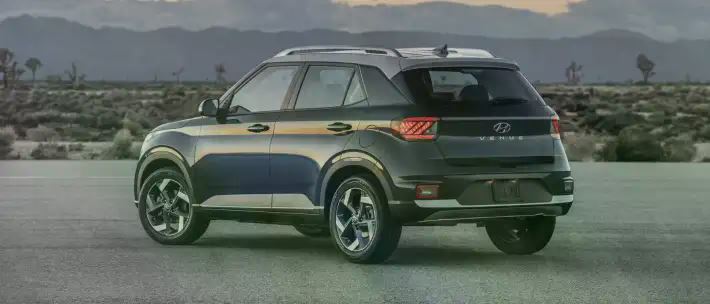 If you're in the market for a new car priced under $30,000, there's a number of different avenues you can take for your next car.
Previously, we've covered what's on the market for under $20,000, but today we're going to broaden the scope of our search and see what's possible with a new car budget of $30,000. This allows new types of cars to enter the equation, furthering our search from simple hatchbacks to larger sedans, compact crossover SUVs and even mid-size SUVs.
Our list kicks off with one of Australia's favourite cars, the Mazda 3; a car that has no problem ticking all the important boxes of value, safety, technology and practicality. The Mazda 3 is available in both hatchback and sedan form, and even in base model G20 form, comes feature-packed with entertainment and safety tech, not to mention some of the sleekest interior designs you'll find on an affordable car. For those that haven't sat inside a Mazda recently, we think you'll be pleasantly surprised with just how thoughtfully-designed and well-crafted their interiors have become in recent years.
As a complete package, there's very few things that the Mazda 3 can't do, and when put under the test of an Australian family's needs, it performs faultlessly, and presents a truly attractive value for money proposition in the affordable car segment. You simply can't have a shortlist without the Mazda 3 sitting on there somewhere.
On a similar note, Hyundai's i30 has become an all-conquering beast in recent years, establishing itself as one of the Mazda 3's major rivals, and consistently surprising buyers with the level of space, comfort, technology, safety and value on offer in the i30 range. To make things even better, for those of you looking for something larger than the base model i30 hatch, Hyundai has rebranded the Elantra for the Australian market as the i30 Sedan, which is an absolutely awesome sedan that offers a heap of comfort and space. It's packed with features, has an immense amount of space for the segment, and if nothing else, proves that you don't need to spend too much to cover each and every consideration that Australian car buyers have.
Whichever variant you opt for, the i30 range is clear evidence that Hyundai is producing some exceptional vehicles, far beyond what their modest price tags might initially suggest. To make things even better, Hyundai tests its vehicles for Australian road conditions, making them feel at home Down Under and far more comfortable than some of the other imported vehicles in the segment.
While the Suzuki Swift has admittedly been around for a long, long time now, there's a good reason why Suzuki has stuck by it's charming little hatch for this long: it's an extremely quality and user-friendly small car, perfectly suited for the urban jungle and fun enough to keep you entertained on any weekends away or road trips. The Suzuki Swift has a remarkably simple recipe, a trademark of Suzuki's vehicles in general, really. Nothing here is over-complicated, it's a small car, powered by a small, perky and economical engine, which makes it a dream to pilot through the city, effortlessly navigating tight parking spots and through traffic with confidence.
In recent years, Suzuki has given the Swift a handsome styling update, while adding more technology and practical elements than ever before. The Swift is made even better by the fact that you can actually accommodate people in the rear of the cabin, in spite of what it's tiny proportions might suggest. Your shortlist for compact urban runarounds simply isn't complete without a Suzuki Swift included.
The Kia Seltos is an extremely modestly-priced compact SUV, giving buyers the benefits of added ride height, interior space and practicality for under $30,000. In recent years, Kia has asserted itself as one of the best affordable manufacturers on the market, and the Seltos is perhaps one of the best vehicles in its lineup for those looking for a car that can tick multiple boxes. In its entry-level form, the Seltos comes well-equipped for the price, offering an 8.0-inch infotainment system with Apple CarPlay and Android Auto, a reversing camera with parking sensors, cruise control as well as one of the best warranties on the market, with seven-years of coverage.
While the Subaru XV might technically fit the bill perfectly for a city car, Subaru has made it clear that escaping the city for weekend adventures is a key pillar of the XV's design. At its heart, there's Subaru's symmetrical all-wheel drive platform that can get you over rough terrain without a problem, all in a stylish package that is packed with modern safety and entertainment features. The Subaru XV manages to offer the best of both worlds approach to motoring, and is perfectly suited for buyers living deep in the urban jungle, all the way to the most remote parts of Australia.
If you're looking for a compact SUV with some added design flair, look no further than the Renault Captur. While the Captur might be guilty of offering more style over substance in certain areas, it's hard to argue that it's one of the sleekest additions to the small SUV market. The Captur has been designed specifically for the city, by a company with a tonne of experience making fun, agile and personable urban runarounds. Inside, the Captur is unique and filled with character, and comes packing a large touchscreen infotainment system for all your entertainment needs.
The ASX is a compact SUV that has absolutely no problems accommodating five people in comfort and style. Typically, crossover SUVs can be lacking in terms of rear occupant space, but the ASX's clever design allows you to carry your friends and family without breaking a sweat. In recent years, Mitsubishi has added even more standard features and technology to the mix, making it an extremely attractive car in terms of value. To make things even better, the ASX comes with the single best ownership program of any manufacturer operating in Australia, with the option of ten-years of coverage in total. If you're looking for trouble-free motoring for the next decade, look no further than the Mitsubishi ASX.
The Mazda CX-5 is fast-becoming one of the definitive family SUVs here in Australia, and it's not hard to see why. Even in its entry-level vehicles, Mazda throws in a huge amount of equipment as standard, and has continued to set the bar in terms of interior quality, designs and clever, practical packaging. The result of Mazda's expertise in affordable motoring is the near-faultless CX-5, which is the figurative yardstick that automotive journalists will use to compare new entrants to the family SUV segment. In recent years, the CX-5 range has received even sharper styling, more entertainment technology as standard, and even more safety features, cementing its reputation ahead of the pack.
The Citroen C3 is an unapologetically-stylish French addition to our list, bringing some European flair to a segment of the market that is absolutely dominated by Japanese and Korean manufacturers. As a result, the C3 features exterior styling and an interior design that you won't find on any other car, thanks to Citroen's charismatic styling, which also adds practicality if you're living in the city. For example, the 'airbumps' you'll find on either side of the body are designed to protect the body from bumps and scratches in parking lots, while the added safety tech can keep an eye on what's behind you and lurking in your blind spots. Combined with exceptional fuel economy of just 5.2L/100km, the Citroen C3 really is the perfect urban runaround for buyers looking to stand out from the crowd.
The Skoda Kamiq is arguably one of the most under-appreciated additions to the crowded compact SUV market, overshadowed by its major rivals. This is a shame, too, because the Kamiq is a wonderful addition to the world of compact SUVs, packing a powerful yet super-efficient engine, a heap of safety equipment and entertainment features, as well as some of the largest interior space figures of the segment. Skoda also includes a silky-smooth dual-clutch transmission in the lineup, something that you'll rarely find in a car at this price point.
If you're looking for a feature-packed, stylish, fuel-efficient and safe compact SUV with enough room in the rear seats for adults and the added flexibility of a 400-litre boot, look no further than the Skoda Kamiq.
While our list in many ways mirrors the overarching trend of manufacturers and car-buyers alike moving in the direction of SUV body shapes, cars like the iconic Honda Civic act as a timely reminder that everything you really need is possible in the humble sedan. The Honda Civic is far too under-appreciated for how competent it really is, which is good reason to add it to your shortlist, because it's multitudes more fun to drive than any compact SUV on the market, and rivals, if not excels over those same entrants when it comes to passenger space, comfort and safety. In recent years, the Civic has become sharper than ever before, receiving more standard equipment and returning impressive economy numbers for how much power is on offer. If it's not already, make sure the Honda Civic has a spot on your shortlist for cars priced under $30,000 here in Australia.
On the topic of cars that don't have a problem keeping up with their SUV counterparts, surprisingly, the Toyota Corolla performs far better than its compact proportions might suggest. The Corolla is perhaps one of the most famous small cars in the world, and that reputation has come on the back of consistent releases from Toyota that continue to reshape what's possible in a small car. In recent years, it's become more stylish and safe than ever before, with the addition of Toyota's expertise in efficient, economical hybrid engines trickling down to its smallest car, the Corolla Hybrid. If you're looking for a hybrid for less than $30,000 that isn't wearing a Toyota badge, you're sadly out of luck for now, as the Corolla has carved itself a healthy, extremely competitive niche in the segment. Best of all, this is all backed by Toyota's famed reliability and competitive ownership programs.
While you might be surprised to find out that you can step into a crossover SUV from none other than Volkswagen for less than $30,000, the T-Cross proves that you can have your very own people's car without breaking the budget. The T-Cross is VW's latest attempt at joining the compact SUV club, and comes riding on a platform that it shares with the Polo. This means that it's perfectly suited to couples and young families, but will eventually fall short as your family grows. In the meantime, though, it comes packed with features and sleek styling, representing one of the more premium new cars you'll find under $30,000 here in Australia.
The Venue is yet another massive hit from Hyundai, proving that there's no such thing as having too many SUVs in your lineup. The Venue joins the likes of the Kona, Tucson, Santa Fe and Palisade in Hyundai's SUV range, acting as the entry-point into the range. Don't let that phase you too much, though, because the Venue comes packed with features, and feels far superior than its modest price tag would suggest. The entry-level Venue is priced from just over $20,000, so if you're looking for a compact SUV, make sure that the Hyundai Venue has earned itself a spot on your shortlist.
Let's wrap up our list with a car that has been gifted perhaps more personality than the rest, the Suzuki Jimny. The pint-sized adventurer is the perfect companion for your next weekend away, and is fairly practical, too, so long as you don't have a big family. What the Jimny lacks in sheer size and space, though, it more than makes up for with charisma and charm, building upon Suzuki's previous experience with small off-roaders and packaging them in a package for the 21st century.
While there are more than a few modern cars that lack any significant excitement and unique personality, the Jimny is a breath of fresh-air, offering a back-to-basics approach to motoring that isn't necessarily for everybody, but for those looking for something out of the ordinary, it's the perfect companion. Steer clear of the Jimny if your commute involves serious time on the freeway, or you plan on taking some long road trips in the future; the little engine isn't well-equipped for highway speeds. Although, it makes up for this with its genuine off-road performers, mostly thanks to its lightweight body construction and simple platform, which has made the latest generation Jimny a true cult classic.
What is the Best Time of Year to Buy a Car?
Typically, the best time of year to buy a new car or start searching for bargains is the time of year that a new year-model is released, and begins overlapping with the previous year. During times like this, car dealerships will often have a "plate clearance" sale, which as the name would suggest, is an attempt to clear last year's vehicles from showrooms to make room for the latest model year. It's worth noting that year-to-year changes on any given model usually aren't a significant leap, so you can often find yourself a bargain on a seemingly identical vehicle by keeping an eye out for plate clearances.
Are Used Car Prices Still High?
As it stands, used car prices are still at effectively record-high levels due to a number of factors. These include a world-wide semiconductor shortage, which has left manufacturers unable to produce new vehicles at the speeds they were before the shortage, as well as trickle-down impacts of the Covid-19 pandemic, which sent international supply chains and factories alike into temporary closures. Consistent demand for new cars, combined with a reduced supply of new vehicles to the Australian and even international markets has meant that used car prices are still remarkably high, and look to stay that way until manufacturing can regain the momentum of pre-pandemic levels.
What Car Brand Depreciates the least?
While it's difficult to say definitively what car brand depreciates the most and the least, we can look at some studies to find out what the research might suggest as cars to steer clear or, and other manufacturers that hold their value better than others. Research from Savings.com.au's Harrison Astbury mapped out the depreciation rates on the best-selling cars in Australia, which gives us an accurate and relevant insight into depreciation rates for the most popular cars on sale.
His research maps out the fact that Toyota, Hyundai and Mazda were found to be the brands that suffered the least depreciation over a period of three-years, with the Toyota LandCruiser Workmate and Sahara taking out the top spots with a depreciation rate of 23.1% and 28.6% respectively. The Hyundai i30 N Performance hatch, Mazda CX-5 and Toyota Corolla ZR rounded-out the top five, with depreciation rates of 29.7, 29.9 and 31.4% respectively.
Cars With the Least Depreciation here in Australia (percentage over three-years)
Toyota LandCruiser Workmate (23.1%)

Toyota LandCruiser Sahara (28.6%)

Hyundai i30 N Performance Hatch (29.7%)

Mazda CX-5 (29.9%)

Toyota Corolla ZR (31.4%)
Source: https://www.savings.com.au/car-loans/how-do-i-calculate-depreciation